Taking your first tequila shot is like a young adult rite of passage. This straight shooter is a classic, easy-to-serve shot that bites back. Whether you're looking for a simple shot for your next Cinco de Mayo party or just want to kick back with a simple shot, here's everything you need to know about tequila shots.
How to Take a Tequila Shot
Making a tequila shot (see also: Tequila Sunrise Shot)is actually more about taking a tequila shot. This slammer is not so much constructed as it is prepped and chased. It's a carefully orchestrated sequence of steps that makes even the most astringent tequila taste great.
To start, you'll need a standard shot glass (or as many as you plan to serve), some salt, and lime wedges. Pour 1 oz of tequila into each shot glass, then set them aside while you set the scene to take the shot.
If you're making a round for friends, give everyone a lime wedge and pass the salt. Each person licks the back of their hand and sprinkles the moist spot with salt, so it sticks. Then, when you're ready to take the shot, lick the salt off your hand, swallow the shot in one gulp, and bite into the lime wedge.
Or, as the college kids say, "Lick it, shoot it, suck it."
The salt and lime help to take away some of the burn of the tequila, but they also make even the cheapest tequila taste good. After the salt's intensity and the tequila's sting, the lime juice tastes like candy. That's probably why tequila is one of the most popular straight shooters in bars – plain vodka or rum just can't compare.
Choosing the Right Tequila
Some bartenders refer to the salt and lime wedge as "training wheels" for tequila shots. The salty and sweet combination eases the alcohol burn but also dulls the tequila's unique flavor profile.
Keep that in mind when choosing tequila for your shots because this is not the time to break out your best extra Anejo. Anejo tequilas and even most reposados are too nuanced to waste on shooters that will cover up the flavor with salt and lime. Save those for sipping neat, on the rocks, or at least for a sippable cocktail.
For tequila shots, you want a Blanco tequila, preferably a brand you'd find at a college bar or party. Jose Cuervo, El Jimador, or Patron are all suitable Blancos for tequila shots, but if you want something that's good in margaritas and other cocktails, look for Casamigos or Olmeca Altos. They offer a more nuanced flavor profile that's good for sipping in a mixed drink.
Tequila Shot Variations
Not everyone loves the taste of straight tequila, but fortunately, there are many different ways to enjoy tequila in a shot. Some like it spicy, and some like it sweet, but everyone can find a tequila shot variation that they'll love. Here are some popular tequila-based drink recipes you might enjoy, even if you're not a fan of sipping or shooting it straight.
Salted Rim Tequila Shot
This isn't so much a variation on the traditional tequila shot, as it is a different way to serve it. If you don't want to lick your hand (hello, germs!), you can moisten the rim of your shot glass with the lime wedge and rim it with salt instead. Then, when you're ready to take the shot, lick the salt off the rim, swallow the tequila, and bite the lime as usual.
Mexican Candy Shot
This shot is a delicious combination of spicy, salty, and sweet flavors that go great with any Blanco tequila. To make it, start by rimming a shot glass with Tajin, a popular Mexican seasoning. Then, in a cocktail shaker filled with ice, combine 1 oz of tequila, ½ oz watermelon (or other fruit-flavored) schnapps, and a dash or more of hot sauce. Shake to combine, then pour into the shot glass and serve.
Prairie Fire Shot
This tequila shot skips the sweet and goes straight for the heat. To make it, simply pour tequila into a standard shot glass, and add as much hot sauce as you can handle. Keep a lime wedge nearby to cut the heat just in case you overdo it.
Tequila Sunrise Shot
This miniature fruity cocktail is a shootable serving of the classic mixed drink, but it's much easier to make. Simply garnish a tall shot glass with salt, add 1 oz of tequila, top with orange juice, and add just a drop of grenadine for sweetness. Garnish with an orange slice.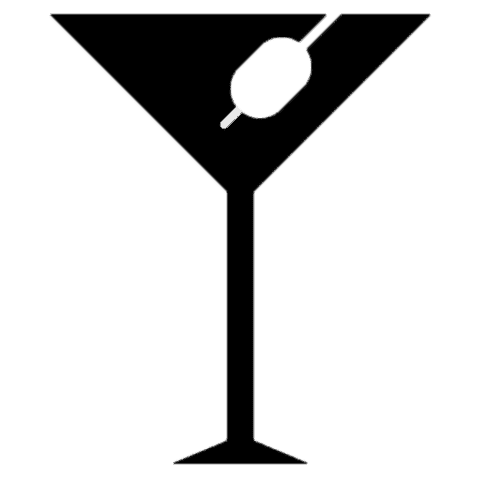 Tequila Shot
Tequila shots are a popular shared shooter in bars across the country, but they're also dead simple to make at home and take with friends. Don't worry about using your best gold tequila for this shot - stick with inexpensive Blancos that can hold up to the salt and lime flavors. If you and your friends would rather not lick your hands, you can rim the shot glasses with salt to start.
Ingredients
1 oz tequila
Pinch of salt
Lime wedge
Instructions
Pour 1 oz tequila into a standard shot glass and set aside.

Wet a small area on the back of your hand, then sprinkle salt on the moistened area.

In quick succession, lick the salt from the back of your hand, drink the entire glass of tequila, and bite the lime wedge.
Nutrition Information:
Yield:

1
Serving Size:

1
Amount Per Serving:
Calories:

84
Total Fat:

0g
Saturated Fat:

0g
Trans Fat:

0g
Unsaturated Fat:

0g
Cholesterol:

0mg
Sodium:

134mg
Carbohydrates:

7g
Fiber:

2g
Sugar:

1g
Protein:

0g
The nutrition data provided is only an estimate.