Nothing screams "tropical holiday" like a Tequila Sunrise cocktail, but this miniature Tequila Sunrise Shot sure comes close. This bright, layered cocktail slammer is the perfect signature swallow for your next luau or summer pool party. With just three simple ingredients, this foolproof shot is always a hit. Here's everything you need to make it.
What Is a Tequila Sunrise Shot?
A Tequila Sunrise Shot (see also: Tequila Shot)is a miniature version of the classic Tequila Sunrise cocktail served in a tall shot glass. It packs all the flavor of the full-sized mixed drink into a single swallow that's a little sour, a little sweet, and just a little boozy. You can whip it up at home in just a couple of minutes, either for yourself or to share a round with friends.
How to Make a Tequila Sunrise Shot
This three-ingredient cocktail is super simple to make with almost no special equipment. Before you start, fill a cocktail shaker with ice and grab some tequila, orange juice, and grenadine syrup. Don't bother pouring your best Anejo here – the orange juice and grenadine are so flavorful, they'll cover up all the delicious nuance of such a high-end tequila.
Blanco tequila works perfectly in the Tequila Sunrise, but if you need something a bit smoother, go with Jose Cuervo Gold Tequila. It offers a nice Reposado flavor without being too fancy to waste. Once you've got your ingredients and equipment together, you're ready to pour.
First, add 1 ounce of tequila and 1½ ounces of orange juice to your cocktail shaker. Freshly squeezed orange juice is the gold standard for the Tequila Sunrise shot, but store-bought juice tastes just as good. I recommend low-pulp or pulp-free orange juice for this recipe because the pulp can muddy up the "sunrise" look, but use whatever you have on hand. Shake it up to combine and chill the ingredients, then strain it into two tall shot glasses. (If you don't have a cocktail shaker, you can just pour the tequila and orange juice straight into the shot glass.)
Drizzle a splash of grenadine into the center of each shot, so it sinks to the bottom of the glass. Normally, when making a layered shot, you pour the heaviest liquids first, so they sit at the bottom. But for this recipe, you add the grenadine last so that it "blooms" into the orange layer, creating a colorful sunrise when it hits the bottom. Pouring the grenadine first would leave a sharp edge between the layers, which is not what you want from a Tequila Sunrise.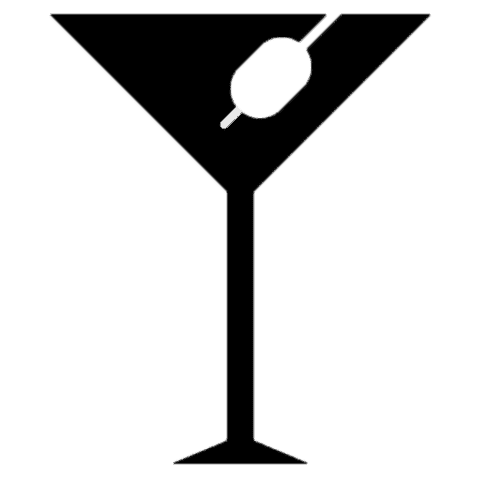 Tequila Sunrise Shot
Enjoy a slammable portion of the classic Tequila Sunrise cocktail in this Tequila Sunrise shot. One gulp of this small but mighty cocktail is all you need to feel like you're sitting on a white sand beach, listening to the waves crash on the shore.
Ingredients
1 oz tequila
1½ oz orange juice
½ oz grenadine
Instructions
In a cocktail shaker with ice, add tequila and orange juice.

Shake to combine.

Strain into two tall shot glasses.

Drizzle grenadine in the center of each shot.

Wait up to a minute for grenadine to settle, creating the "sunrise" effect.

Serve.
Notes
Equipment
Tall shot glass

Cocktail shaker

Ice
Nutrition Information:
Yield:

2
Serving Size:

1
Amount Per Serving:
Calories:

62
Total Fat:

0g
Saturated Fat:

0g
Trans Fat:

0g
Unsaturated Fat:

0g
Cholesterol:

0mg
Sodium:

2mg
Carbohydrates:

7g
Fiber:

0g
Sugar:

5g
Protein:

0g
The nutrition data provided is only an estimate.
Tequila Sunrise Shot Variations
You really can't go wrong when you combine citrus and tequila. Here are a few other delicious cocktails you might enjoy.
Tequila Sunrise Cocktail
This variation is a full-sized, sippable cocktail with the same ingredients as the Tequila Sunrise Shot. To make it, start by filling a highball glass with ice, then add 1½ ounces of tequila and 6 ounces of orange juice. Pour ¾ ounce of grenadine over the back of a bar spoon to drizzle it down the inside of the glass, creating the sunrise effect. Skewer a maraschino cherry and an orange slice for garnish, if desired.
Tequila Sunset Cocktail
This variation on the Tequila Sunrise Shot is a sour, slow-sipping drink that will make your lips pucker. To make it, fill a lowball glass with ice and add 1½ ounces of tequila and 4 ounces of grapefruit juice. Add a splash of grenadine and a maraschino cherry for garnish, and enjoy.
Tequila Sunrise Jello Shot
Add a pouch of orange jello to a cup of boiling water, then stir in ½ cup of ice, ½ cup of tequila, and a splash of orange juice. Pour into disposable plastic condiment cups, then add a splash of grenadine to each one. The red color will bleed into the orange just in time for the gelatin to set, leaving you with a Tequila Sunrise Shot you can take just about anywhere.