Shots are a birthday celebration staple, but one shot – the Birthday Cake shot – rules them all. This dessert cocktail distills all the flavor of a birthday cake into a shootable cocktail with a lickable rim. Here's everything you need to know to whip up a batch of Birthday Cake shots at your next party.
What Is a Birthday Cake Shot?
The Birthday Cake shot is a dessert-flavored cocktail served in a shot glass rimmed with vanilla cake frosting and sprinkles. It's the perfect boozy treat for a birthday celebration because it tastes just like a real birthday cake. There are a lot of ways to make this shot, but they all have a few things in common – icing, sprinkles, creamy liqueur, and flavored vodka.
How to Make a Birthday Cake Shot
The Birthday Cake shot is a piece of cake to make, but you will need a bit of patience in the prep work. To start, gather up your supplies and ingredients. You'll need cake vodka, creme de cacao, Irish cream, vanilla icing, candy sprinkles, a cocktail shaker to mix, and tall shot glasses to serve.
Pour sprinkles out in a small bowl, then spread some icing on a plate or plastic lid. You'll want enough to coat the rim of as many shot glasses as you want to serve. If the icing is too stiff, you can try thinning it with a bit of gel food coloring or put it in the microwave for a few seconds (no more than 10) to soften it slightly.
Dip the rim of each shot glass in the icing and then the sprinkles to add a sweet candy coating, then set aside.
Fill a cocktail shaker with ice, then add the cake vodka, creme de cacao, and Irish cream. Use 1 oz each to make two shots or scale it up to make more, being sure to keep the ratios even for the best flavor. Shake to combine and chill, then strain into your rimmed shot glasses. Serve them immediately, or put them in the fridge to keep chilled until you're ready.
This shot is fun to drink, too. Once you shoot the cakey cocktail, lick the icing and sprinkles off the rim. It doesn't get much sweeter than this dessert-flavored cocktail.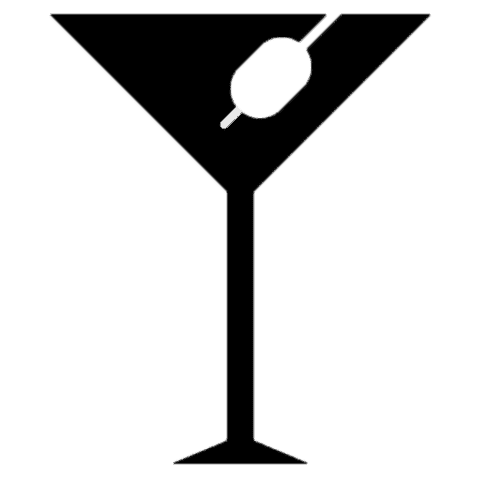 Birthday Cake Shot
Birthday Cake shots are popular at bars, but they're a piece of cake to make at home. With this recipe, you can whip up a batch of these fun dessert cocktails to share with your guests at your next birthday party. This recipe makes two, but it's super easy to scale up for a larger crowd as long as you use equal amounts of each vodka, creme de cacao, and Irish cream.
Ingredients
1 oz creme de cacao
1 oz cake vodka
1 oz Irish cream
Vanilla icing
Rainbow sprinkles
Instructions
Roll the rim of each shot glass in the vanilla icing to coat, then dip in rainbow sprinkles. Set aside.

Add creme de cacao, cake vodka, and Irish cream in a cocktail shaker full of ice. Shake to combine and chill.

Using a strainer, pour into rimmed shot glasses.

Serve immediately, or store in the refrigerator to keep cold until ready to serve.
Nutrition Information:
Yield:

1
Serving Size:

1
Amount Per Serving:
Calories:

571
Total Fat:

14g
Saturated Fat:

3g
Trans Fat:

0g
Unsaturated Fat:

10g
Cholesterol:

21mg
Sodium:

155mg
Carbohydrates:

66g
Fiber:

0g
Sugar:

59g
Protein:

1g
The nutrition data provided is only an estimate.
Birthday Cake Shot Variations
There are as many variations on the Birthday Cake shot as there are kinds of cake. Since you're trying to recreate a sweet, cakey flavor, you have a lot of room for customization by switching out flavored vodkas, liqueurs, and mixers. Here are four popular variations you can whip up right now, or get creative and come up with your own.
White Chocolate Birthday Cake Shot
All you need to make this easy variation of the Birthday Cake shot is cake, vodka, and white chocolate liqueur. Shake it up in a cocktail shaker and serve just like the original, and if you want to go all out on the sweetness, top it with a dollop of canned whipped cream before serving.
Frangelico Birthday Cake Shot
This variation on the Birthday Cake shot brings a slightly more nuanced flavor to the party. Put it together like the original shot using equal parts white chocolate liqueur, whipped cream vodka, and Frangelico liqueur for a dash of yummy hazelnut flavor.
Birthday Cake Shot in a Pinch
If you don't have a lot of booze to choose from, you can still make a tasty Birthday Cake shot. All you'll need is cake vodka and flavored coffee creamer (your choice) for this variation. Shake them in a cocktail shaker, then pour them into rimmed shot glasses for an instant birthday cocktail.
Birthday Cake Pudding Shots
This Birthday Cake shot variation is a boozy birthday treat. To make it, mix up one envelope of instant vanilla pudding according to the package directions and stir in 2 oz vanilla vodka and 4 oz Cool Whip whipped topping before it sets. Pour or spoon into shot glasses or plastic condiment cups and then refrigerate overnight to set. Top with sprinkles and a birthday candle before serving.