I'm usually quite the skeptic when it comes to celebrity backed spirits – often times these heavily branded boozes lack the sort of substance you want to see in your liquor cabinet.
So you can imagine the first time I came across marketing materials with a Casamigos bottle next to that handsome George Clooney face, I didn't exactly expect for the tequila to become a mainstay in my liquor lineup.  But it turns out that I'm actually quite a fan of all four Casamigos products (Blanco, Reposado, Añejo, and Mezcal).
None of these are perfect tequilas by any stretch, but they're incredibly drinkable and make for a great experiences as both sipping tequilas and for use with mixers.  Here we've compiled a list of our favorite Casamigos cocktail recipes for you to try out the next time you pull this tequila out.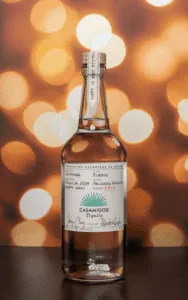 Margarita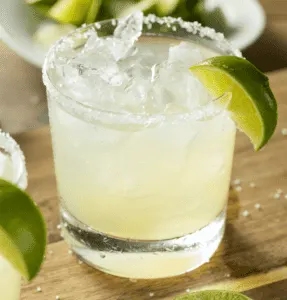 How can we not lead off with the most popular and well known tequila cocktail on the planet?  Casamigos is an excellent tequila for margaritas – if you're looking for a sweeter flavor profile then Blanco is the way to go.
Reposado and Añejo also make great margaritas with a little bit less sweetness compared to Blanco.  Finally, Casamigos Mezcal can add a ton of richness and depth to a mezcal margarita if you want to mix things up from a traditional recipe.
I personally go with this classic on the rocks but Casamigos can also go in the margarita blender for refreshing frozen margaritas.
Ranch Water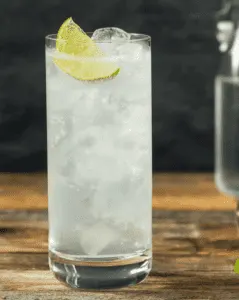 A Casamigos ranch water is without a doubt my go-to day drinking cocktail – and in a totally different league than the out-of-the-can ranch waters you find at the grocery store.  It has the perfect amount of flavor and punch, goes down real easy, and is also one of the simplest cocktails to make.
The only ingredients you need for a basic ranch water are tequila, sparkling water (I use Topo Chico), and fresh lime juice.  You can also add a splash of lemon juice and salt (or salt rimmed glass) for more depth and a slightly different flavor profile.
Tequila Mule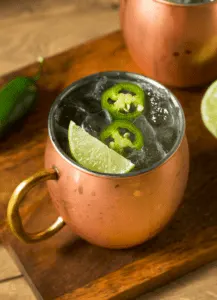 Also known as the Mexican Moscow mule, the tequila mule is essentially a Moscow mule but substitute tequila for the vodka – copper mugs and all.  It's probably not the first tequila based cocktail you'd think of but it's incredibly tasty.
You can also turn the tequila mule spicy by adding jalapeño slices to your drink mixture.  Note Blanco tequila is the best type of tequila to use for a mule.
Bloody Maria
Switching gears for a moment to brunchy Casamigos cocktails.  The Bloody Maria is of course the tequila variation of the classic Bloody Mary cocktail.  The sweetness of Casamigos pairs really nicely with the savory mixers – you really can't go wrong with a particular tequila type here.
Of course, you can make an infinite amount of variations of the Bloody Maria just like you can with a Bloody Mary.  One of my favorites is to use Casamigos Mezcal for a smoky and rich Bloody Maria variation.
Tequila Sunrise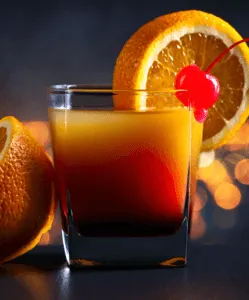 Another all time classic tequila cocktail would be the tequila sunrise.  It's one of the easiest cocktails to make at home as long as you have the ingredients on hand. 
And all you need is orange juice, grenadine, and tequila to make a pretty darn good tequila sunrise that balances a little bit of sweet and a little bit of tart perfectly.  This is a cocktail that I particularly enjoy to use Casamigos Reposado and Añejo with.
Paloma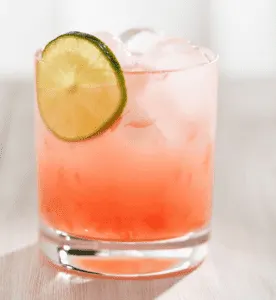 Although I rarely order a Paloma when I'm out, I still think it's one of the best tequila cocktails around.  It shares a lot of similarities in substance with the ranch water recipe I shared above (which is what I tend to order when I'm in the mood for this type of drink), but it's different enough to cater to a different flavor profile preference.
Palomas combine tequila, grapefruit juice, sparkling water, lime juice, and agave for a refreshing and easy on the palette summer cocktail. And Casamigos is without a doubt one of the best tequilas for palomas out there!
Mexican Martini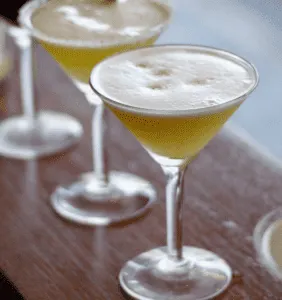 It seems there are countless different types of martinis you can create, and the tequila based variations are some of my favorite – especially with Casamigos Reposado.  Combined with orange juice, olive juice, lime juice, orange liqueur, and salt, it's a classy yet tasty evening sipper.
If you're the type who enjoys spicy cocktails, this is also a great candidate to add some jalapeño flavoring be it slices or better yet, jalapeño stuffed olives.
Danny Ocean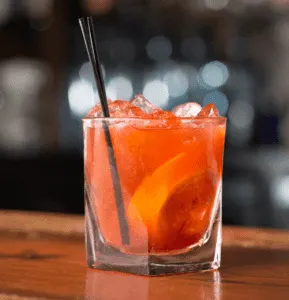 The Danny Ocean cocktail is a lesser known Casamigos special that is off the charts refreshing.  The namesake is of course a nod to the quintessential George Clooney character in the Ocean's 11, 12, and 13 movies.
Combine Casamigos Teposado tequila with lemon juice, grapefruit juice, agave nectar, and maraschino liqueur over rocks and garnish with lemon peel.
Tequila Old Fashioned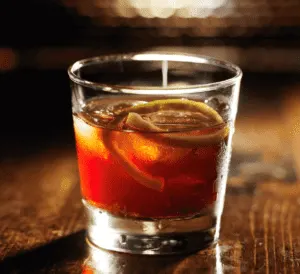 You might have gathered by now that Casamigos tequila works quite well in tequila variations of classic cocktails which typically feature other types of liquor.  Specifically, Añejo and Reposado tequila make an excellent tequila iteration of the classic old fashioned.
Combine your tequila with agave, Angostura bitters, orange bitters, and pour over a trademark large ice cube.  Garnish with orange peel and sit back and relax while you sip!
Mint Lemonade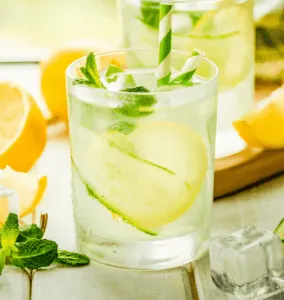 Mint lemonade is most commonly made with vodka but Casamigos Blanco is a perfect, and dareisay better alcohol substitute for this particular drink.  It's a wonderful summer daytime cocktail that had to have been made specifically for poolside sipping.
This cocktail utilizes tequila, fresh lemon juice and/or lemonade, simple syrup, and muddled mint leaves for a crisp and refreshing beverage.
Smoke Show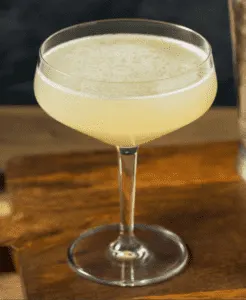 The smoke show is another lesser known tequila cocktail but one that hits excellent if you're in the mood for something smokey.  As you can imagine, smokey mezcal is the liquor of choice for this cocktail which utilizes agave nectar and Angostura bitters as mixers.
Some recipes call for egg whites to add a foamy layer to the top of the cocktail, which you certainly can add if you have the ambition to do so.
Tequila Manhattan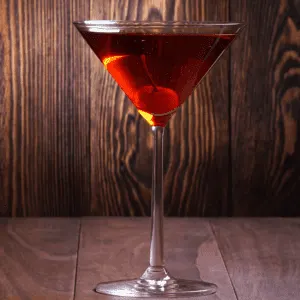 Similar to the old fashioned, you can tequilify (yes I just made that word up) a traditional Manhattan cocktail (see also: Manhattan Cocktail: How To Make This Timeless Drink)as well.  Añejo is the liquid of choice for the tequila manhattan which pairs with rosso vermouth, Angostura bitters, and orange bitters.
Types of Casamigos
Blanco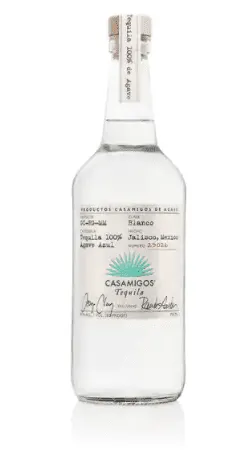 Casamigos Blanco is a clear tequila that is smooth, sweet and crisp, with hints of citrus, mint, vanilla and even cinnamon.  Blanco is a versatile choice that is particularly nice for margaritas and lighter cocktails.
Reposado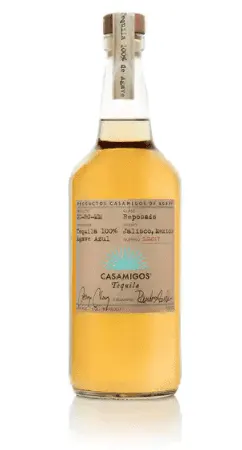 Reposado has a beautiful dark coloration and comes with much of the same flavor profile as Blanco, except Reposado is much smoother and has caramel tones thanks to time spent aging in American oak barrels.
Añejo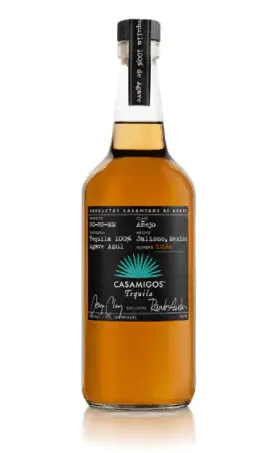 Casamigos (see also: Casamigos Review)Añejo has a distinct richness to it that separates it from the Reposado and Blanco.  I'd describe it as creamy with a somewhat smokey and peppery finish.  Out of all of the Casamigos tequilas, this one is my favorite to sip on its own – although it is excellent too in certain cocktails.
Mezcal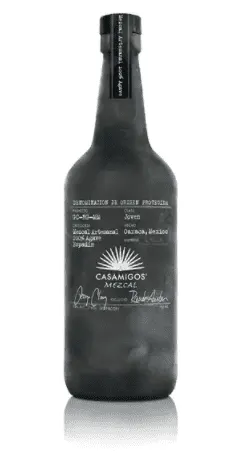 The Mezcal is the outlier of the four with its thick herbal, earthy, smokey flavor profile.  Casamigos Mezcal is drinkable neat if you are in the mood for something rich and smokey – it also adds depth to your tequila cocktail recipes(see also: Orange Screwdriver – Our Simple Recipe for This Classic Breakfast Cocktail).
Final Thoughts
Hopefully this list of Casimigos Cocktail Recipes was inspiration to whip out the tequila the next time you make a cocktail at home.  At the end of the day, Casamigos makes for a nice choice in just about any recipe that calls for tequila.