Take a nostalgic trip back to your childhood summers with the Orange Creamsicle shot. This party shot is part of a long line of creamy citrus treats like the Orange Creamsicle and its sippable cousin, the Orange Julius. It's an irresistibly sweet way to get a little tipsy on a hot summer day. Here's everything you need to know to make this tasty mini cocktail.
What Is an Orange Creamsicle Shot?
The original Orange Creamsicle was invented by 11-year-old Frank Epperson. He combined fruit juice and vanilla ice cream, left it outside overnight to melt and refreeze, and called the resulting frozen treat an "Epsicle," which would eventually become the basic format for Popsicles, Creamsicles, and Dreamsicles.
The Orange Creamsicle shot is a sweet dessert-flavored shot that tastes just like the classic summer treat. It combines the flavors of citrus and cream to make a delicious shooter that's perfect for brunch or a backyard barbecue, and it's so easy to make that you can whip up a round in no time.
How to Make an Orange Creamsicle Shot
To recreate the flavors of the classic Orange Creamsicle in this fruity drink, you'll need orange and whipped cream flavored vodkas, orange soda, and some sweetened condensed milk. Start by adding all your ingredients to a cocktail shaker full of ice, then shake it gently to combine. Don't overdo it here, or you'll shake out all the carbonation and end up with a flat shot.
Strain the cocktail into three tall shot glasses and top each with a dollop of whipped cream, then sprinkle with orange candy sprinkles or sparkling sugar for a tasty garnish. You can also replace some of the vodka with triple sec for a little extra sweetness or swap the sweetened condensed milk with half-and-half for a little less.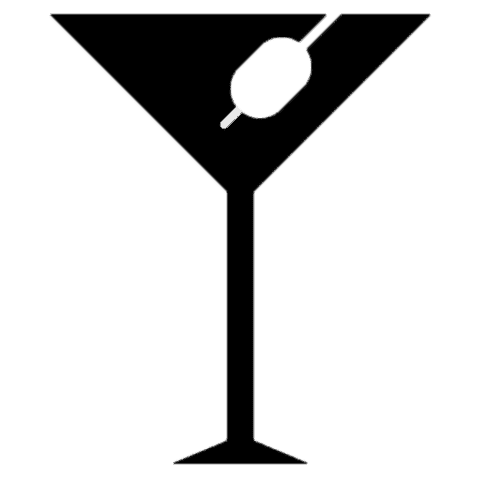 Orange Creamsicle Shot
This little slammer tastes just like a Creamsicle dessert. It's creamy, sweet, citrusy, and has just the right amount of fizz. Mix up a round of these for your next summer barbecue or birthday party for a nostalgic trip down memory lane.
Ingredients
2 oz orange vodka
1 oz whipped cream vodka
½ oz sweetened condensed milk
2 oz orange soda
Whipped cream
Sprinkles
Instructions
Combine vodka, sweetened condensed milk, and orange soda in a cocktail shaker with ice.

Shake gently to combine and strain into three tall shot glasses.

Top each shot with a dollop of whipped cream and a pinch of orange sprinkles.
Notes
Equipment
3 tall shot glasses

Cocktail shaker

Ice
Nutrition Information:
Yield:

3
Serving Size:

1
Amount Per Serving:
Calories:

141
Total Fat:

4g
Saturated Fat:

2g
Trans Fat:

0g
Unsaturated Fat:

1g
Cholesterol:

11mg
Sodium:

12mg
Carbohydrates:

11g
Fiber:

0g
Sugar:

7g
Protein:

1g
The nutrition data provided is only an estimate.
Orange Creamsicle Shot Variations
There are many ways to recreate the refreshing citrus flavor of the Orange Creamsicle shot. You can always swap out the liquors, liqueurs, and mixers with ones you have on hand as long as you have something orange and something creamy. Here are a few other orange-flavored slammers and cocktails you might want to try, too.
Orange Creamsicle Cocktail
This variation on the Orange Creamsicle drink is a super-sized version made for sipping. To make it, combine 1½ oz whipped cream or vanilla flavored vodka, ½ oz triple sec, 1 oz half-and-half, and 1 oz orange juice in a cocktail shaker with ice, then shake. Strain it into an old-fashioned cocktail glass with ice and garnish with an orange slice.
Orange Creamsicle Jello Shots
This fun little shot packs all the fun of the Orange Creamsicle shot into a wiggly, portable party treat. To make it, add one envelope of unflavored gelatin to a cup of boiling water, stirring to dissolve. Then, in a separate bowl, combine 1 cup of melted orange sherbet with 1 cup of Rumchata liqueur. Stir the boiling gelatin mixture into the sherbert mixture, then pour into mini plastic condiment cups.
Chill in the fridge for at least four hours. Top with whipped cream and sprinkles before serving. Cover them with plastic lids to store and transport them, and serve them like regular jello shots.
Orange Crush Shot
This variation on the Orange Creamsicle shot is just as sweet without all the cream. To make it, combine 1 oz vodka (flavored, if you like), 1 oz triple sec, and 1 oz orange juice in a cocktail shaker with ice, strain into a shot glass, then serve.
Mini Orange Shot
Combine freshly squeezed mandarin or clementine orange juice, orange vodka, and triple sec in a cocktail shaker full of ice. Shake to combine, then pour into shot glasses rimmed with honey and orange sprinkles. Garnish with orange slices and fresh mint leaves.
This artisanal twist on the Orange Creamsicle shot requires a little bit of patience and kitchen prep, but it's worth it when you get your first sip of this fresh concoction. Ordinary shot glasses are fine, but try serving these in mini Mason jar shot glasses for a fun brunch slammer that's as cute as it is tasty.
Orange Thunder
If you can't get enough of fizzy orange soda, you'll love this yummy orange cocktail. It's a popular drink among Denver Broncos fans, but it's so tasty that it doesn't matter which team you root for. To start, fill an old-fashioned glass with ice and add 2 oz orange vodka, 1 oz triple sec, and the juice from half an orange, freshly squeezed. Top it off with orange soda, and you have a tasty sippable cocktail that's great for any occasion.