Mesmerize and impress your guests by pouring out a line of Rainbow Shots at your next gathering. You can make a round of these at home with a few carefully selected ingredients and a bit of culinary science. Here's everything you need to know to incorporate this boozy party trick into your repertoire.
What Are Rainbow Shots?
When you order a round of Rainbow Shots at a bar, you get a multicolored lineup of shots, with each shot glass containing a different color of the rainbow. But what looks like magic is actually just a bit of scientific mixology. Each liquid in this recipe (see also: Incredible Hulk Recipe)has a different density, so they layer on top of one another in a cocktail shaker. When you're ready to pour out your line of shots, each layer pours out in turn, resulting in a colorful display of bartending skill.
How to Make a Round of Rainbow Shots
All you need to make a line of colorful Rainbow Shots is a cocktail shaker, some ice, a bar spoon, and six shot glasses. A tall drinking glass will do if you don't have a cocktail shaker. As for the ingredients, grab some grenadine, sweet and sour mix, orange juice, vodka, and Blue Curacao. It may take a bit of practice to make them look just right, but this trick is worth the effort.
Arrange Your Rainbow Shots
Before you start combining ingredients, arrange your six shot glasses in a straight line with the rims just touching. Don't skip this step! When you pour your last ingredient, you must pour out your shots quickly, so if you wait until then to line up your glasses, your Rainbow Shots will be muddy and dull instead of vibrant.
Add Your Ingredients
Once your shot glasses are aligned, grab your cocktail shaker and pour in 1 ounce of grenadine, then gently fill the shaker with ice. Be careful not to splash the grenadine, or you could mess up your layers. Next, pour 3 ounces of sweet and sour mix over the back of a bar spoon into the cocktail shaker(see also: Shaker And Spoon Review ). The spoon and the ice will slow down your pour so that the liquids layer themselves in the shaker.
Repeat this process with 3 ounces of orange juice, again with 1 ounce of vodka, and one last time with 1 ounce of Blue Curacao. This blue citrus liqueur is sweet and very dense and will start sinking through your layers, so be ready to pour out your Rainbow Shots immediately. Don't shake, or you'll mix up all the layers you've worked so hard to create.
Pour Your Rainbow Shots
Finally, using a cocktail strainer, pour your shots into your line of shot glasses, starting at one end of the line and moving steadily to the other without pausing between shots. When you reach the end of the line, you should have six shots that gradually go from blue to green,(see also: Green Tea Shot) to yellow, to orange, to red.
Now, you should know that this shot is more about visual interest than taste. Each shot will have a different alcohol content and flavor. The red shot, for example, will be mostly grenadine, while the blue shot will be almost entirely filled with Blue Curacao. You'll probably want to follow these up with a round of stronger shots to get the party started.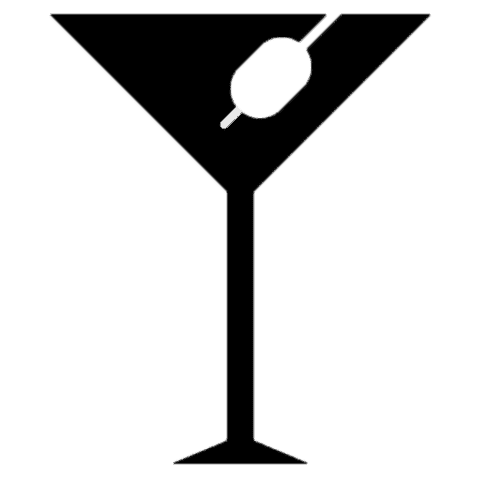 Rainbow Shots
Making a line of Rainbow Shots takes a little bit of skill and patience, but it's worth the effort. Impress all your friends at your next party by whipping up a round of Rainbow Shots.
Ingredients
1 oz grenadine
3 oz sweet and sour mix
3 oz orange juice
1 oz vodka
1 oz Blue Curacao
Instructions
Arrange six shot glasses in a straight line with the rims just touching.

Pour the grenadine into the bottom of the cocktail shaker.

Gently add ice, being careful to avoid splashing the grenadine.

Slowly pour the sweet and sour mix over the back of a bar spoon into the cocktail shaker to avoid mixing the layers.

Repeat with the orange juice, followed by the vodka, then finally the Blue Curacao.

Do not shake!

Immediately strain and pour into shot glasses, moving steadily down the line in one smooth motion to create a rainbow of shots.

Serve immediately.
Notes
Equipment
Cocktail shaker

Ice

6 shot glasses

Bar spoon
Nutrition Information:
Yield:

6
Serving Size:

1
Amount Per Serving:
Calories:

48
Total Fat:

0g
Saturated Fat:

0g
Trans Fat:

0g
Unsaturated Fat:

0g
Cholesterol:

0mg
Sodium:

2mg
Carbohydrates:

9g
Fiber:

0g
Sugar:

8g
Protein:

0g
The nutrition data provided is only an estimate.
Rainbow Shot Variations
These Rainbow Shots aren't the only way to incorporate some color into your drink menu. If you had something slightly different in mind, try these fun layered cocktails instead.
Rainbow Shooters
This colorful cocktail slammer gives you a full rainbow of color in each shot glass. To make it, combine 1 ounce each of coconut rum (see also: Best Coconut Rum)and pineapple juice in a cocktail shaker with ice. Strain into a shot glass, then drizzle a splash of grenadine into the glass, so it sinks to the bottom. Finally, float ½ ounce of blue raspberry vodka on top, then serve.
Superman Shots
This brightly-colored shot variation is inspired by the Man of Steel himself. To make it, pour ½ ounce of cherry liqueur into the bottom of a shot glass. Layer ½ ounce of banana liqueur on top, followed by ½ ounce of blue vodka.
Jelly Bean Shot
This candy-inspired shot has a hint of licorice flavor, making it taste like a boozy bag of multicolored candy beans. To make it, pour ½ ounce of blackberry brandy or grenadine into a shot glass. Layer ½ ounce of anise liqueur on top, followed by ½ ounce of Southern Comfort. Serve immediately.