Ordering a Slippery Nipple shot is a great way to get a laugh out of your friends at the bar. But this tasty shot is super easy to make at home, too. It's sweet and creamy and has just enough booze to get your next party rolling. Here's everything you need to know to make a Slippery Nipple cocktail at your next party.
What Is a Slippery Nipple Shot?
Lucas Lando Klausen invented the Slippery Nipple shot, a shootable layered cocktail, during the "dirty drink" boom of the 80s. Its saucy name may have something to do with its early popularity, but it's still a tasty shot that's worth it for the flavor alone.
The Slippery Nipple shot combines the anise flavor of Sambuca, an Italian herbal liqueur, with sweet Baileys Irish Cream liqueur and a hint of grenadine to create a shot that looks just like its namesake – the nipple.
Sambuca has a flavor that can take some getting used to, because not everyone enjoys the licorice taste of anise. But the sweetness of the Irish Cream tones down the mild anise flavor of the Sambuca, making this a tasty shot that just about anyone will enjoy.
How to Make a Slippery Nipple Shot
The perfect Slippery Nipple shot is all about presentation, so you'll need a bit of basic bar prep technique to get it just right. To start, you'll need a tall, tapered shot glass. An ordinary 1.5-oz shot glass will do, but the tapered shape really sells the naughty imagery.
Chill your Sambuca and Irish cream ahead of time because this shot tastes much better cold than at room temperature. When you're ready to prepare the shots, start by pouring ¾ oz of Sambuca into the glass. Then, using the back of a bar spoon to keep the layers separate, float ¾ oz of Irish Cream liqueur on top of the Sambuca.
Finally, pour one drop of grenadine right in the middle of the Irish Cream layer on top. The grenadine will drop through the layers of the shot, similar to a Jellyfish Shot or Brain Hemorrhage Shot. It also leaves a pink lickable "nipple" at the bottom of the shot glass.
If you want to add a little more sweetness, you can top the shot with a dollop of canned whipped cream. Serve immediately while it's still cold.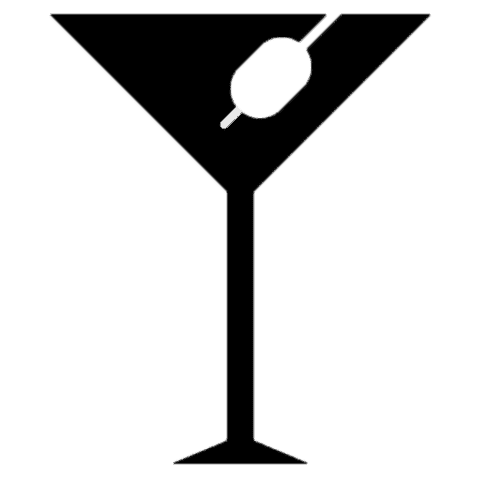 Slippery Nipple Shot
The Slippery Nipple recipe is an easy mini-cocktail with a naughty name that's fun to order and even more fun to drink. This nostalgic shot is as good today as it was in the "dirty shot" days of the 80s. Your party guests will surely have a good laugh when you serve up a round of Slippery Nipples at your next party. This shot tastes best when it's cold, so chill your ingredients ahead of time for the best results.
Ingredients
¾ oz Sambuca
¾ oz Irish cream
Grenadine
Instructions
Pour ¾ oz Sambuca into a chilled, tapered shot glass.

Using the back of a bar spoon, float a layer of ¾ oz Irish cream on top of the Sambuca.

Carefully drip one drop of grenadine into the middle of the shot to create a pink "nipple."

Serve immediately.
Notes
Equipment
Tapered shot glass

Bar spoon
Nutrition Information:
Yield:

1
Serving Size:

1
Amount Per Serving:
Calories:

134
Total Fat:

0g
Saturated Fat:

0g
Trans Fat:

0g
Unsaturated Fat:

0g
Cholesterol:

0mg
Sodium:

7mg
Carbohydrates:

22g
Fiber:

0g
Sugar:

18g
Protein:

0g
The nutrition data provided is only an estimate.
Slippery Nipple Shot Variations
This sweet, layered cocktail is as much about the presentation as it is about the taste. For that reason, you can experiment with the ingredients and garnishes to create custom variations that riff off the original Slippery Nipple cocktail recipe. You can try one of these related recipes or create your own for a signature cocktail your party guests will love.
Buttery Nipple
This variation on the original Slippery Nipple shot is often mistaken for the real thing. If you ever order a Slippery Nipple at a bar, there's a good chance you'll get this version. It's a great alternative for people who aren't into the licorice flavor of the anise in the Sambuca.
To make a Buttery Nipple shot, prepare the Slippery Nipple as usual, but use butterscotch schnapps in place of the Sambuca. You can garnish with grenadine if you want, but this version is sweet enough without it, so you may want to skip it.
Dirty Nipple
This three-layer version of the Buttery Nipple above adds a hint of coffee flavor with the addition of Kahlua. To make the Dirty Nipple, start by pouring ½ oz of coffee liqueur into the shot glass. Float ½ oz of butterscotch schnapps on top, followed by ½ oz of Irish cream liqueur. Skip the grenadine with this version because it's not so tasty with the Kahlua.
Extra Boozy Slippery Nipple Shot
This three-layer variation on the Slippery Nipple is great for getting a little extra buzz out of each shot. Put it together just like an ordinary Slippery Nipple, but use equal parts of Sambuca, vodka, and Irish cream liqueur, layered in that order. Garnish with grenadine as usual, if desired.
Cherry Garnish
This Slippery Nipple upgrade is truly the cherry on top. Before assembling your Slippery Nipple shot (or whichever variation you prefer), drop one maraschino cherry "nipple" in the bottom of the shot glass. Leave out the grenadine in this variation unless you like your shots extra sweet.