Everyone loves the cool, refreshing taste of lemonade, but did you know you could get it in a tangy summertime slammer? The Lemon Drop shot is a popular tangy lemon-flavored shooter that you can whip up at home in minutes. Here's everything you need to know to make a round of Lemon Drop shots for your next party or get-together.
What Is a Lemon Drop Shot?
A Lemon Drop shot is a sweet and sour, candy-flavored shot that tastes like the classic Lemon Drop candy. It's a two part shot with a cocktail slammer, and a sugared lemon wedge garnish that you take like a Tequila shot. It's a refreshing mini cocktail perfect for a hot summer pool party or backyard barbecue.
How to Make a Lemon Drop Shot
Making a Lemon Drop shot at home isn't complicated, but it requires a bit of preparation. To make one, you'll need a cocktail shaker with ice, vodka, bottled or fresh lemon juice, a lemon, some sugar, and simple syrup.
What Is Simple Syrup?
Simple syrup is white sugar in liquid form. It goes great in drinks because it's already dissolved so that it won't leave a gritty texture in cold drinks like granulated sugar does. You can purchase pre-made simple syrup to have on hand, but it's super easy to make at home for free – assuming you already have the sugar.
To make your own batch of simple syrup, boil one cup of water in a small saucepan. Stir in one cup of sugar until completely dissolved. Allow the syrup to cool, then pour it into a jar or use a funnel to pour it into a bottle. Homemade simple syrup will store for up to a month in the fridge.
Prepare Your Lemon Drop Shot
Now that you have your simple syrup – store bought or homemade – you can assemble your Lemon Drop shot, starting with the garnish. You'll need one lemon wedge per shot and some granulated sugar. Pour a layer of sugar on a plate, then press both sides of the lemon wedge into the sugar, coating it completely. Set your sugared lemon wedge aside to let the juice saturate the sugar while you prepare the rest of the shot.
Next, fill a cocktail shaker with ice and add 1 ounce of vodka, ½ ounce of simple syrup, and ½ ounce of lemon juice per shot. Ordinary vodka is fine, but you can dial up the flavor using citrus-flavored vodka, like Absolut Citron. Shake to combine and chill the ingredients, then strain your cocktail into tall 2-ounce shot glasses. Lay a sugared lemon wedge on top of each shot.
How to Serve
Taking a Lemon Drop shot is a two part process, much like taking a Tequila shot. First, you drink the shot like a slammer, (see also: Alabama Slammer Recipe)then bite into the sugared lemon wedge. The vodka, lemon juice, and simple syrup combine into a lemonade-tasting cocktail slammer, while the sugared lemon wedge finishes the shot with a sweet, lemon candy flavor.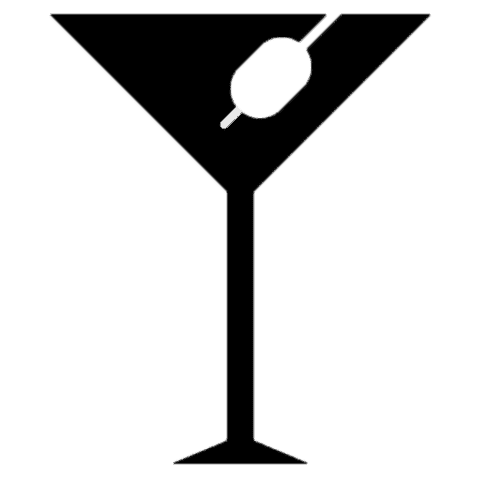 Lemon Drop Shot
Next time you're looking for a sweet drink recipe to get your party started, mix up a batch of Lemon Drop shots. These tasty, candy-flavored shots take a bit of bar prep, but they're worth the effort. The tangy Lemon Drop candy flavor will have your guests begging for another round.
Ingredients
1 oz vodka
½ oz simple syrup
½ oz lemon juice
Lemon wedge
Granulated sugar
Instructions
Press lemon wedge into granulated sugar, coating it thoroughly, and set aside.

Add vodka, simple syrup, and lemon juice to a cocktail shaker with ice.

Shake to combine.

Strain into a tall shot glass.

Garnish with a sugared lemon wedge.

Serve immediately.
Notes
Equipment
Tall shot glass

Cocktail shaker

Ice
Nutrition Information:
Yield:

1
Serving Size:

1
Amount Per Serving:
Calories:

127
Total Fat:

0g
Saturated Fat:

0g
Trans Fat:

0g
Unsaturated Fat:

0g
Cholesterol:

0mg
Sodium:

6mg
Carbohydrates:

18g
Fiber:

2g
Sugar:

12g
Protein:

1g
The nutrition data provided is only an estimate.
Lemon Drop Shot Variations
Are you looking for more candy-flavored cocktails? Here are a few more sweet-and-sour shots you can shake up next time you're in the mood for a tangy, boozy treat.
Lemon Drop Martini
If you can't get enough of the Lemon Drop shot, you'll love this full-sized lemon drop cocktail. To make it, combine 2 ounces of vodka, ¾ ounce of orange liqueur (like Cointreau or Triple Sec), 1 ounce of lemon juice, and ¾ ounce of simple syrup in a cocktail shaker with ice. Strain into a martini glass with a sugar rim and garnish with a strip of lemon peel.
Pink Starburst Shot
Do you prefer a little more sweet than sour in your candy shots? Then try this Pink Starburst shot (see also: The 10 Best Crown Royal Shots To Try)recipe, which has tons of watermelon sweetness to balance out the tart. To make it, combine 1 ounce each of vanilla vodka, watermelon schnapps, and sweet and sour mix in a cocktail shaker with ice, shake, and strain into two shot glasses. For extra style points, garnish each glass with a pink sugared rim before pouring.
Mexican Candy Shot
This wild candy-flavored shot is a delightfully sweet swallow with a surprisingly spicy kick. To make it, combine 1 ounce of tequila and ½ ounce of watermelon schnapps in a cocktail shaker with ice. Shake to combine and strain into a shot glass rimmed with Tajin. Garnish with lime or watermelon, if desired.
Skittles Shot
Did you know that every Skittle in a bag of Skittles is the same flavor? Recreate your favorite childhood candy with this rainbow flavored slammer. To make it, combine 1 ounce each of vodka, Southern Comfort, melon liqueur, pineapple juice, and sweet and sour mix in a cocktail shaker. Strain into tall shot glasses and serve.