There's no denying that some drinks are more popular than they might normally be if not for the name.
When it comes to the wet pussy shot, I literally think it's impossible to get the order out of my mouth out at the bar without an embarrassing laugh.
It's funny to say without a doubt, but it's also a pretty tasty shot that goes down real easy.  So while this drink probably gets ordered more because of the funny name – it's still a tasty and easy to drink shooter that will keep the party moving right along.
What Is a Wet Pussy Shot?
Compared to many of the shots out there that you could mix up, the wet pussy is definitely on the weaker side in terms of alcohol content.  It's also pretty sweet and can almost taste like a fruit juice depending on the portions you mix together.
It's also has a bright pink coloration that makes it super popular for bachelorette parties and ladies outings.  And with how easy it is to make you can also whip a few up easily for the beach or boat ride too.
I know you're dying to know how this shot got it's name.  The truth is that nobody really knows the origins of how this concoction came to be called the wet pussy shot.  The best explanation I can offer you is that it's wet, pink, and popular with the ladies.
Variations
Just like many other fruity shots, the proportions of the wet pussy can change quite a bit depending on the preferences of your crowd.  Like things sweeter?  Add more cranberry and pineapple juice.  Want a stronger drink and more alcohol content?  Go with a harder hand on the vodka and/or peach schnapps.
The other common variations of this drink have to do with substitutes lime juice for pineapple juice in the recipe above.  Substituting lime juice for pineapple will definitely affect the flavor of the shot – so it's purely a preference thing if you'd rather use lime juice.
And last but not least, there's a pretty popular variation of this drink out there that is much boozier and utilizes four different types of alcohol – so if our first recipe doesn't do it for you then give this one a try.  It will also make 4 shots.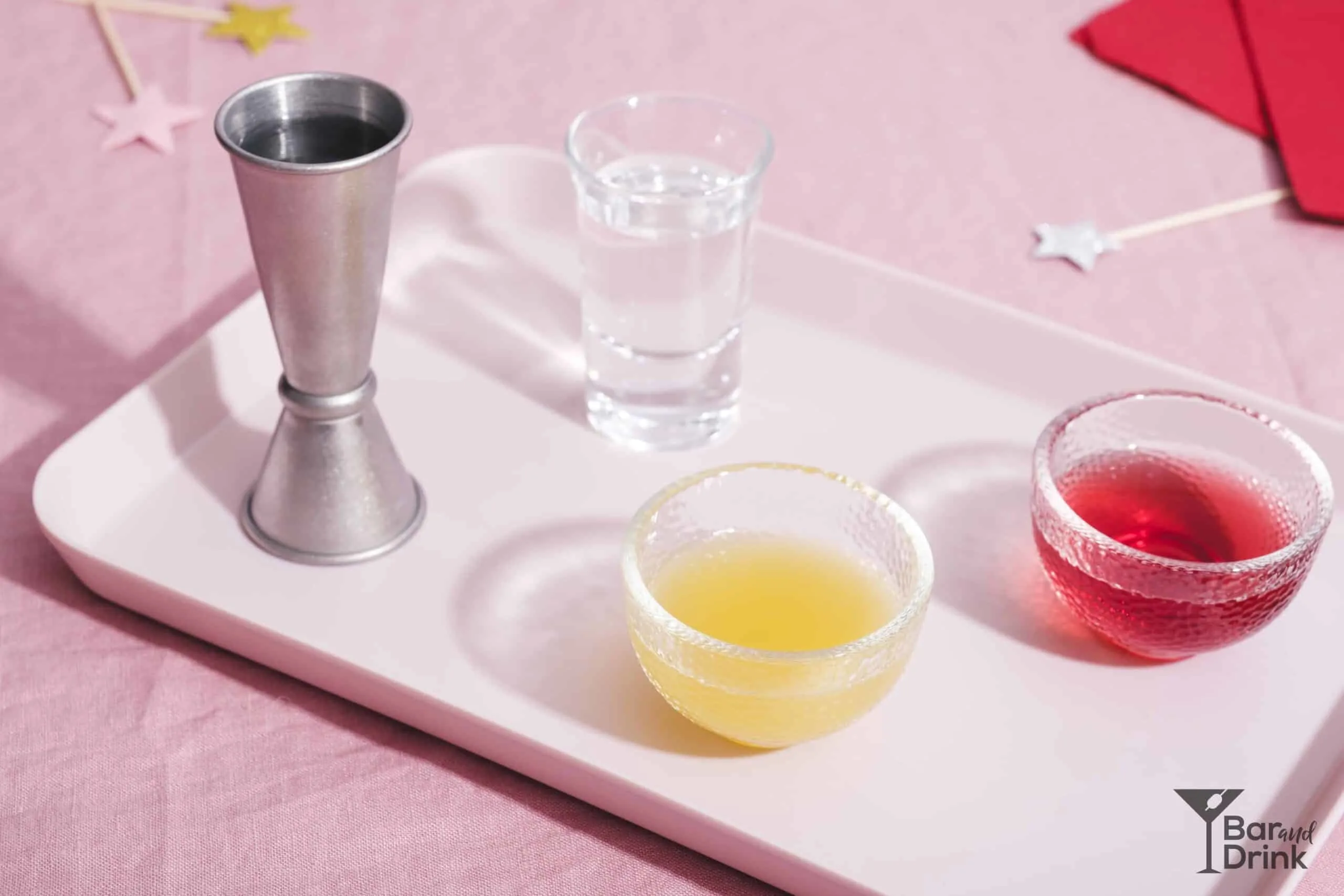 Ingredients:
Pour all of these ingredients into a shaking glass and add ice.  Add ice and shake hard for about 20 seconds.  From there, strain into 4 shot glasses and then serve and enjoy responsibly!
Favorite All Purpose Shaker
Emphasis on responsibility with this wet pussy variation – it's still very sweet so even though it has a high alcohol content, it will go down easy.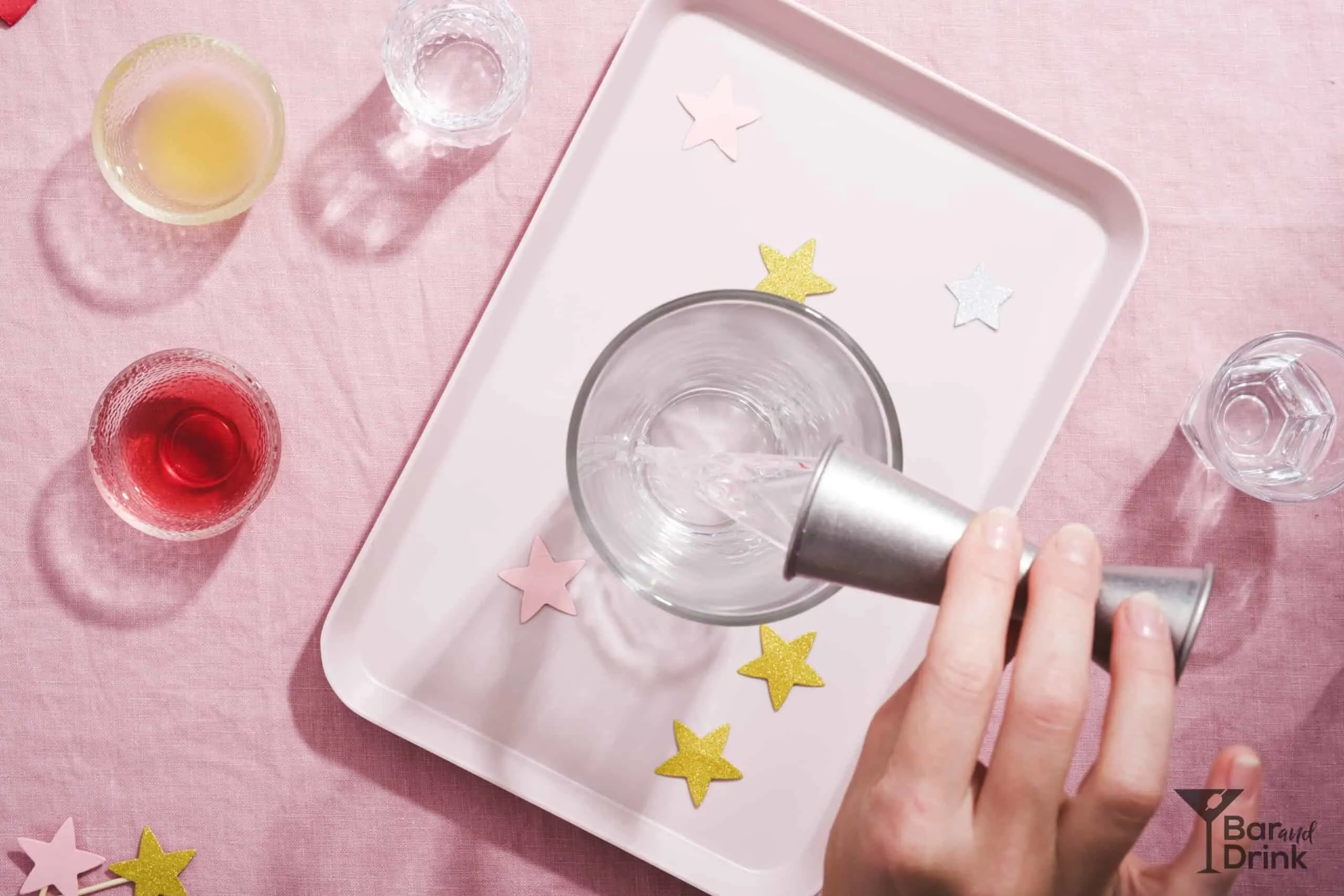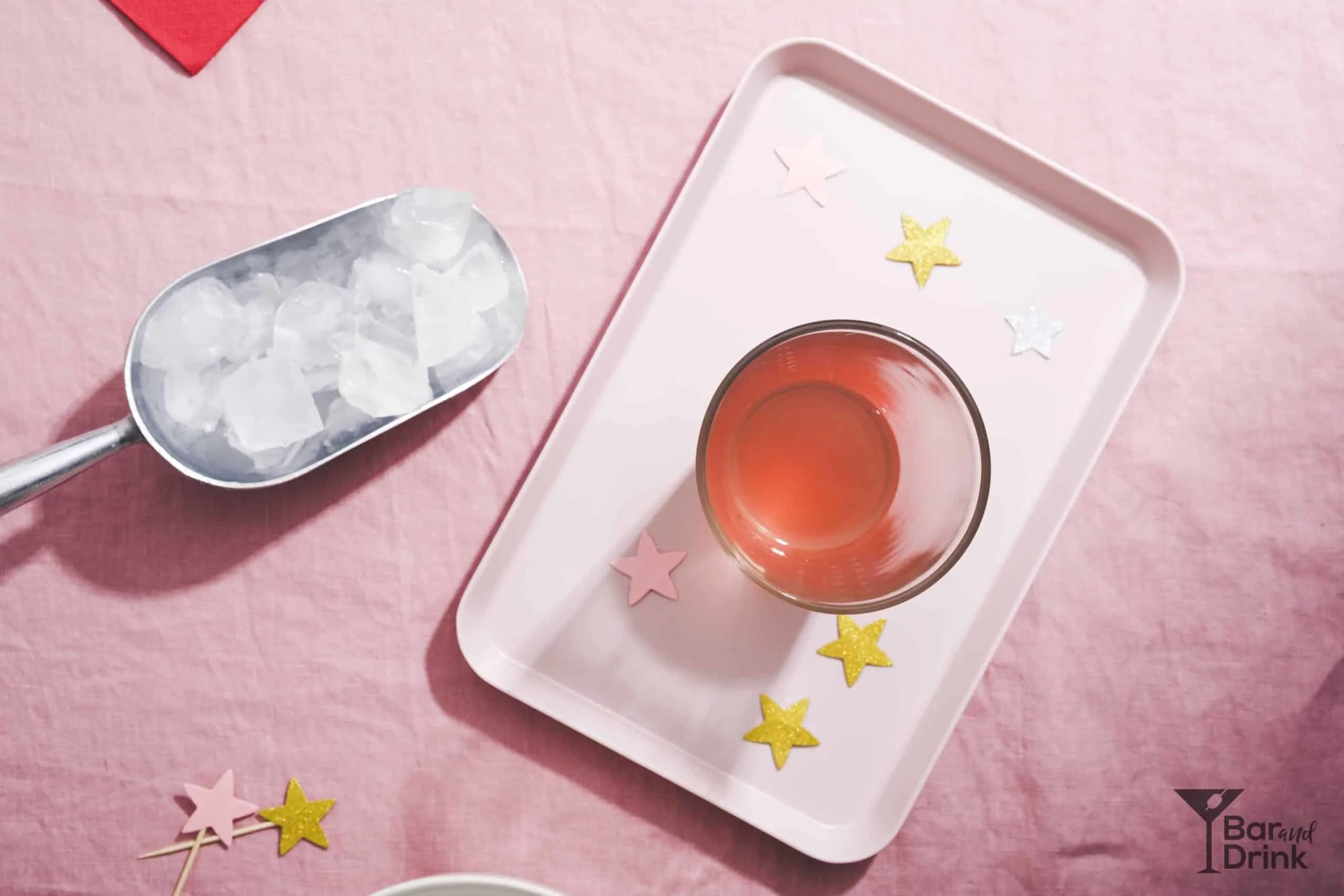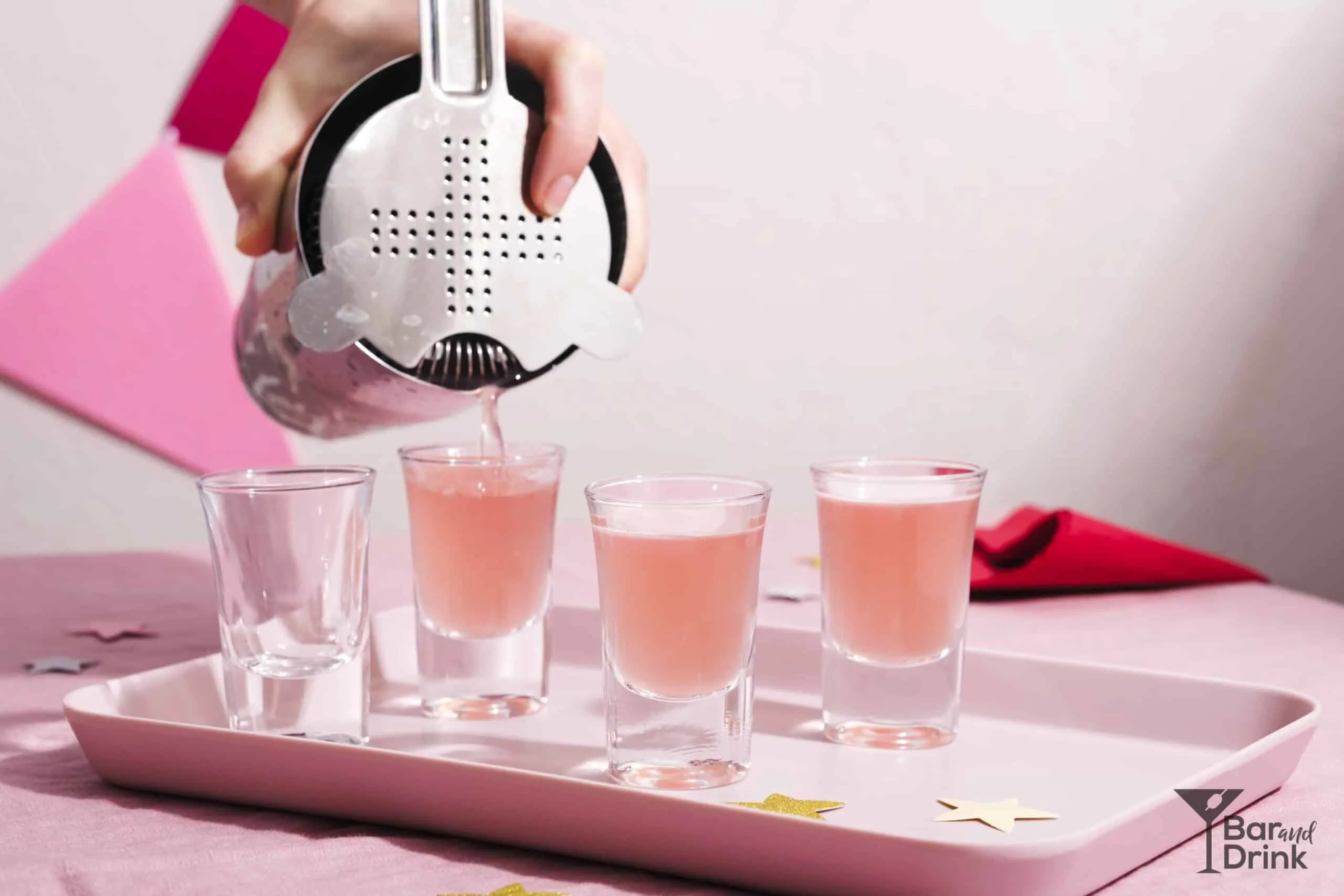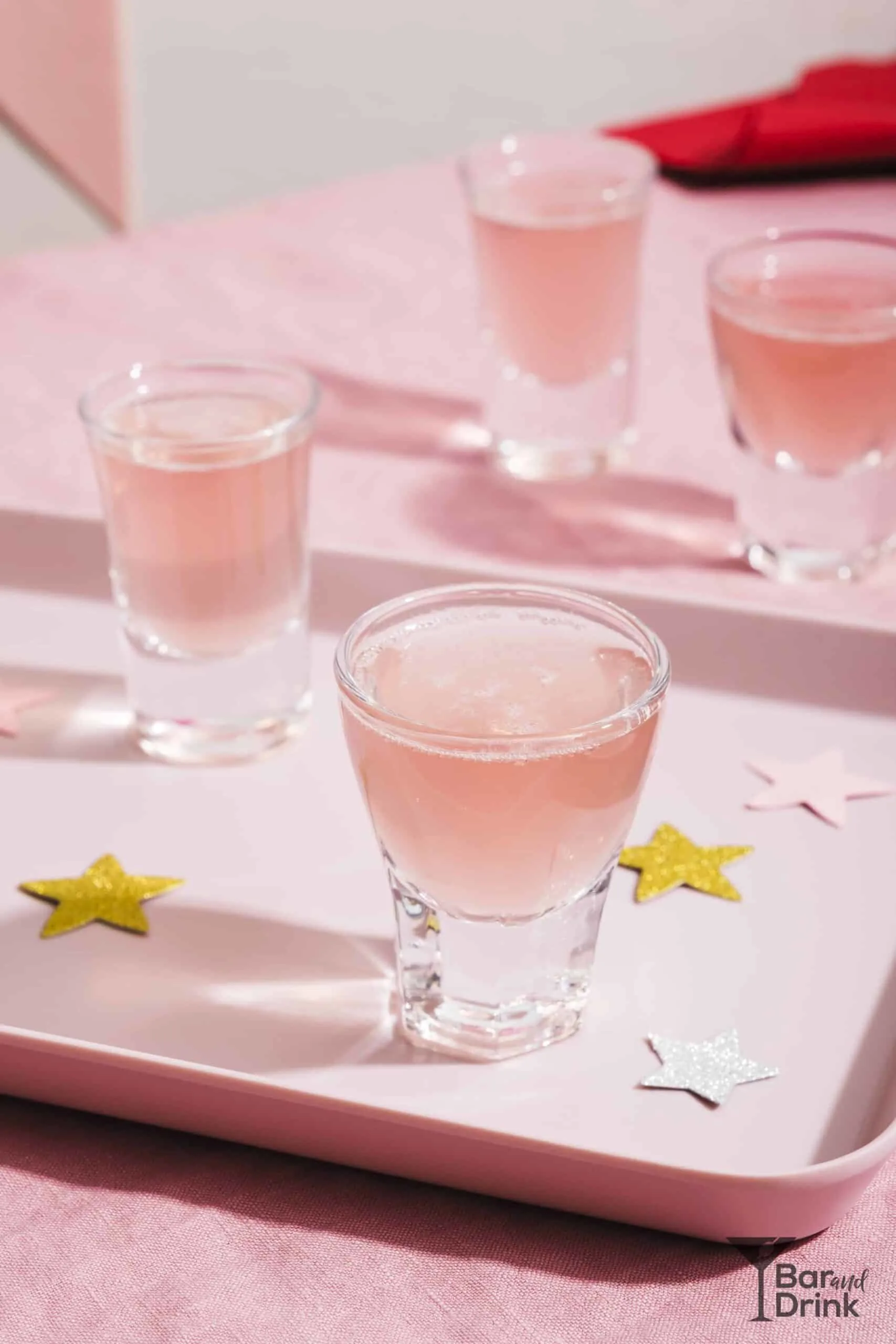 Is There a Wet Pussy Cocktail?
There is!  Ingredients wise it's actually quite a bit different than the shot variation, although it's still pink and popular amongst the ladies, albeit a little bit classier.  The cocktail is made long and poured into a coupe glass – and here's how you make it: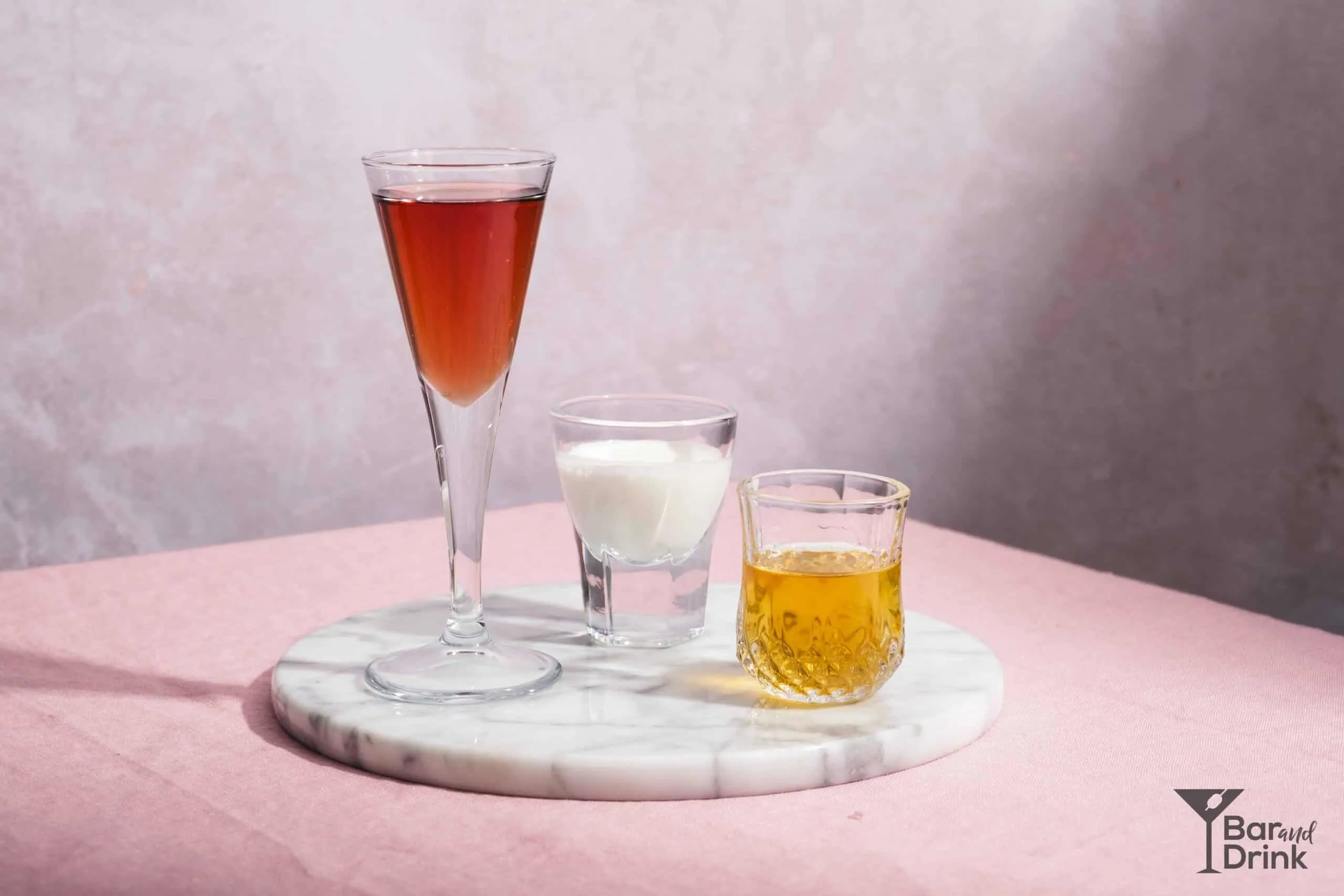 Ingredients:
Combine ingredients into a shaking glass.  Add ice and shake hard for about 20 seconds – then strain into a chilled coupe glass.  Add garnish then serve and enjoy!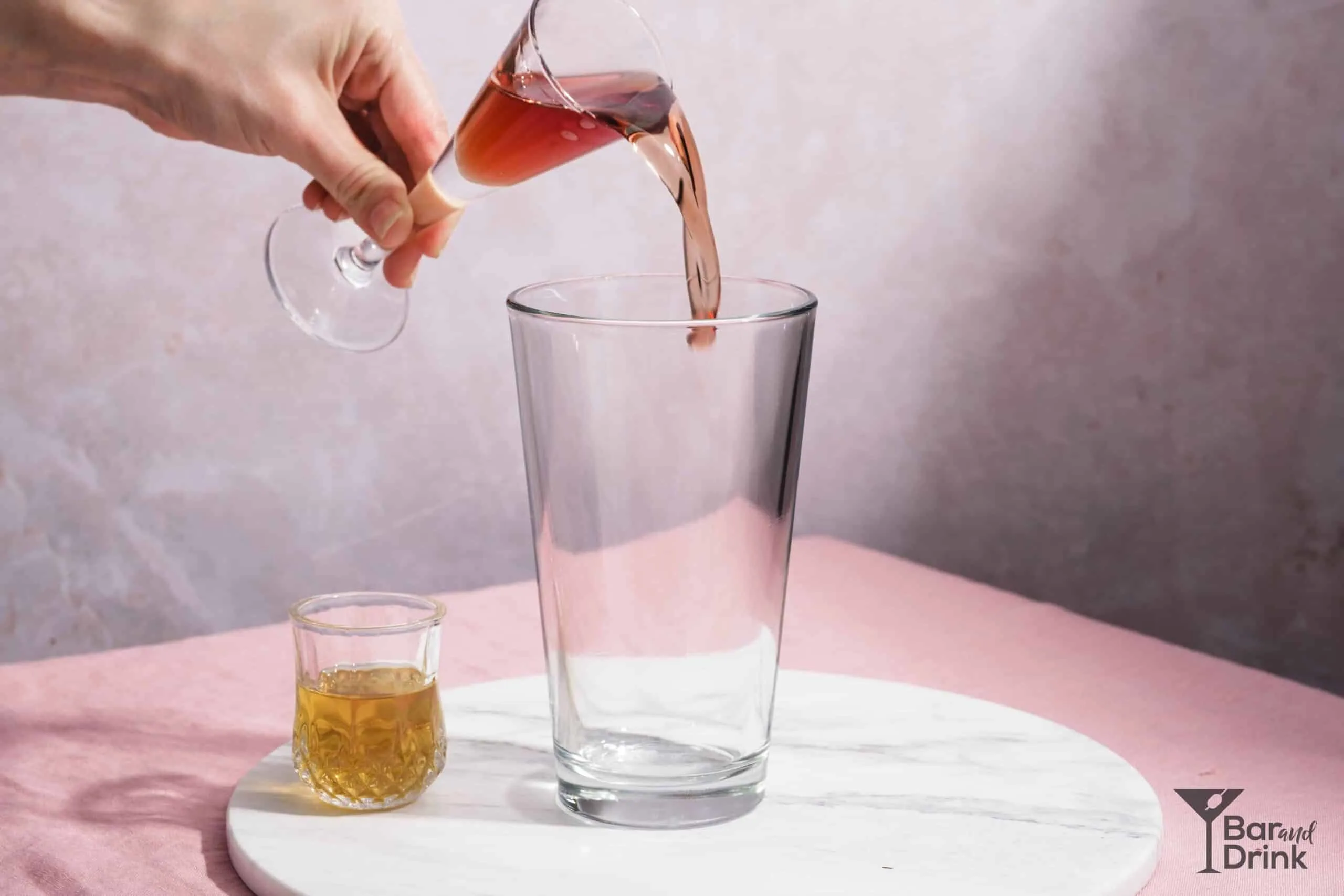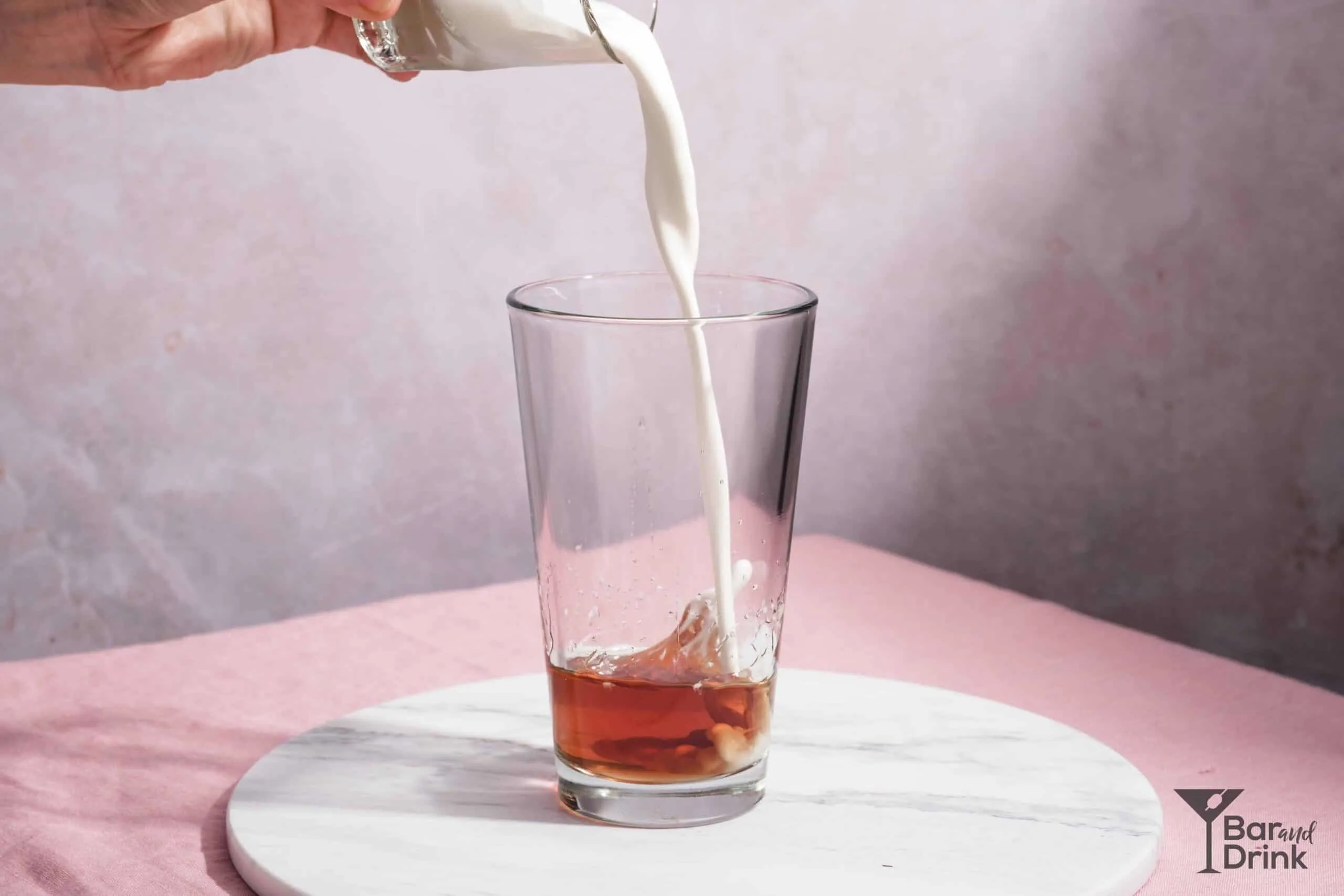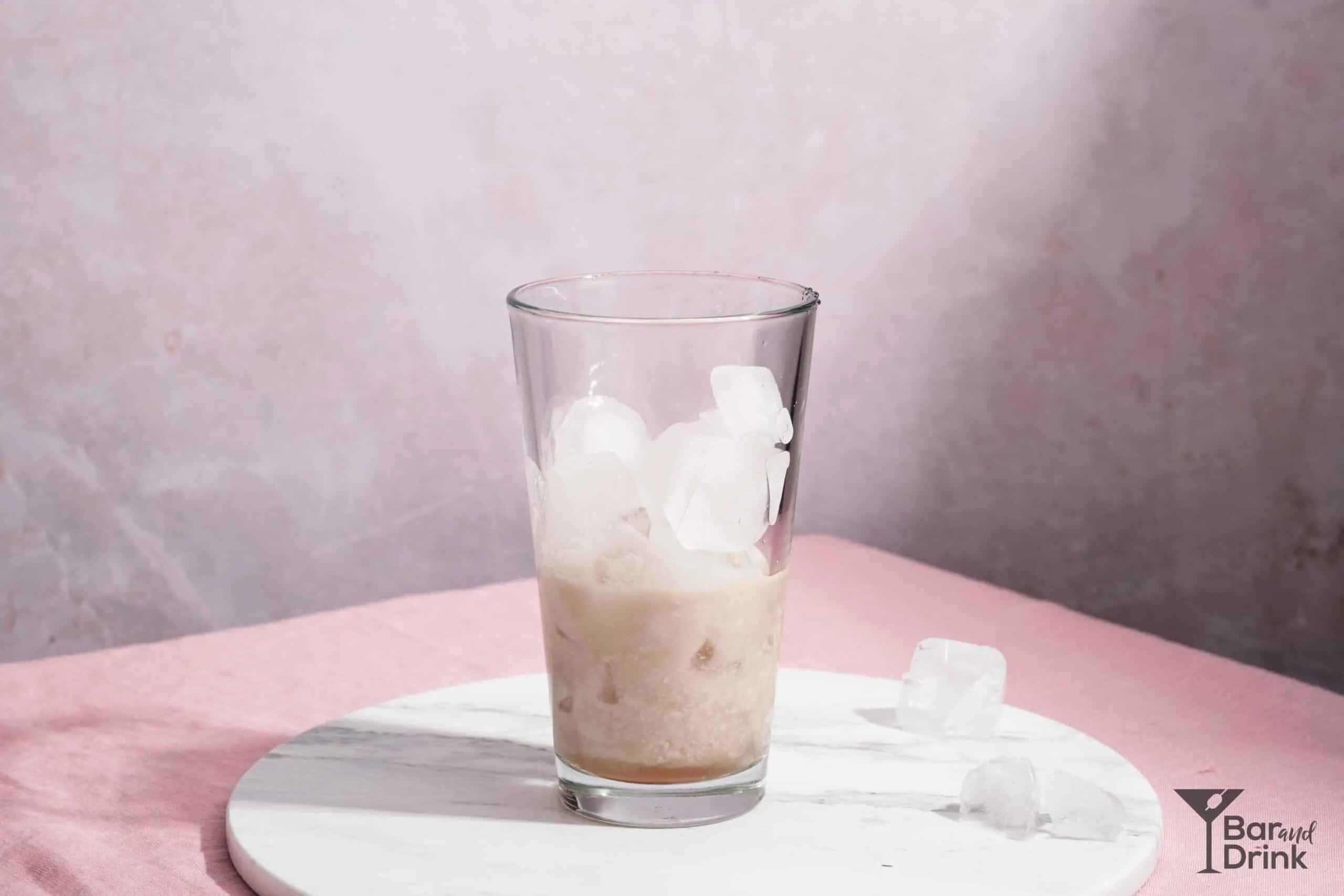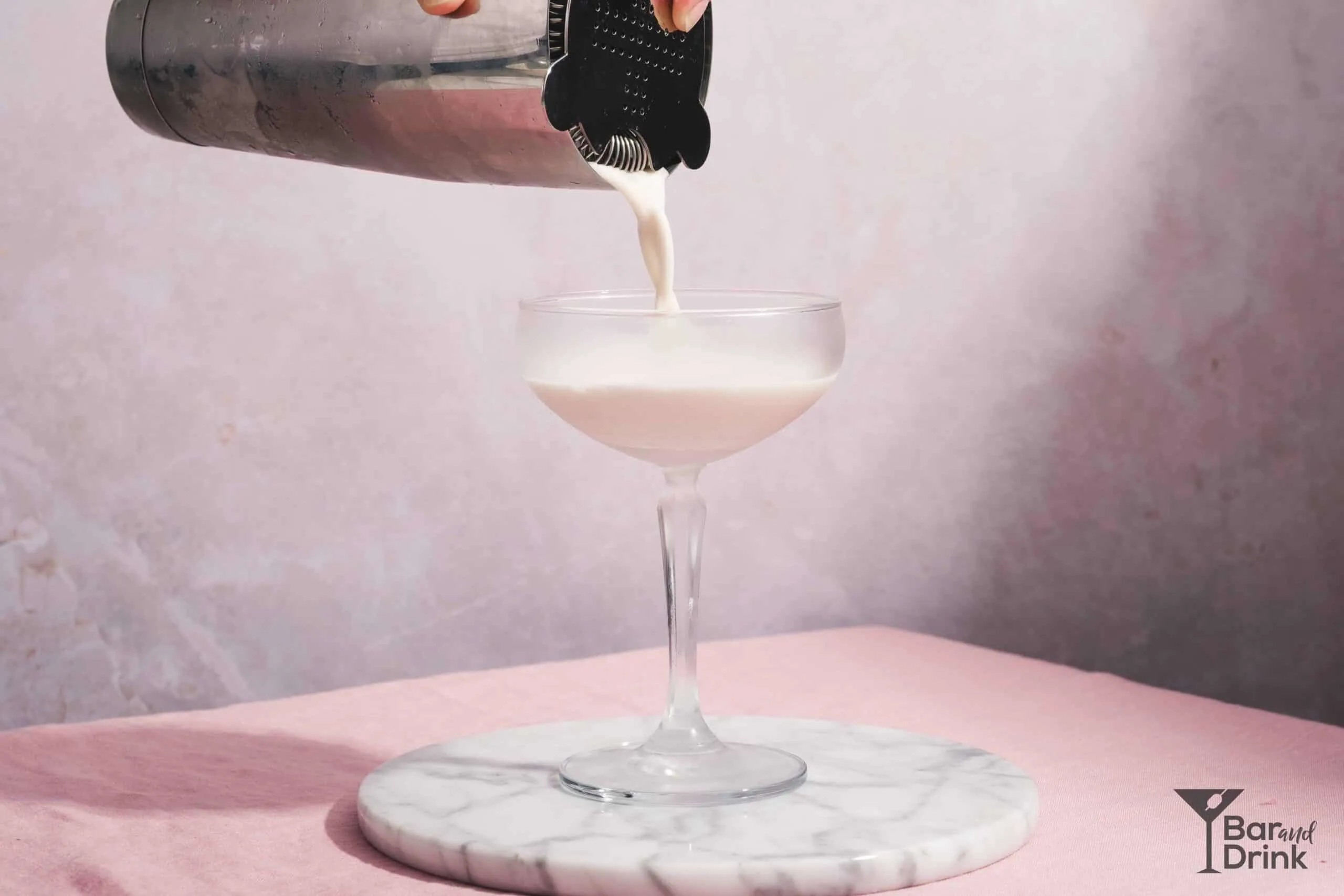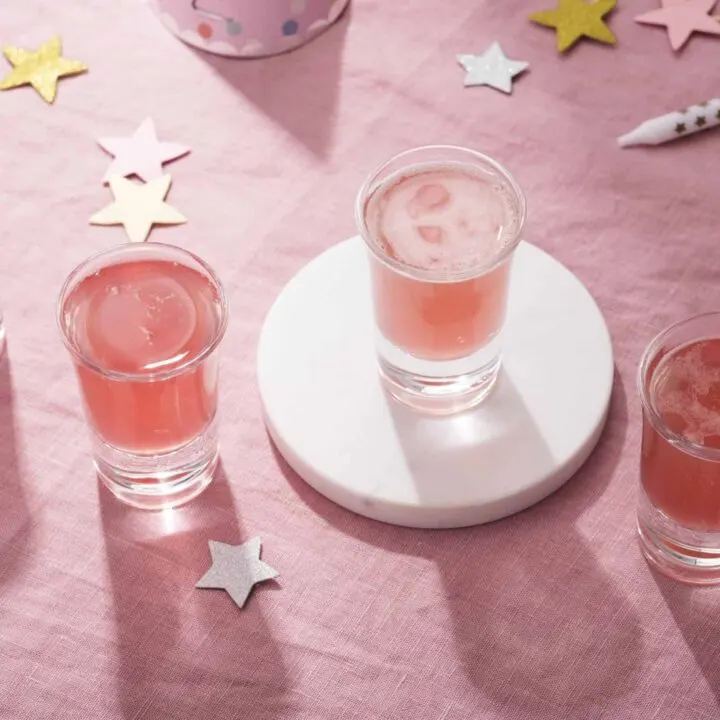 Wet Pussy Shot
Looking for a new way to spice up your night? Look no further than the Wet Pussy Shot! It is sweet, pink, and popular with the ladies. This delicious shot is perfect for anyone who wants to add a little extra excitement to their evening. Made with vodka, peach schnapps, cranberry juice, and pineapple juice, this drink is sure to please anyone who enjoys a good party. And, with its name, what's not to love?
Ingredients
3/4 oz cranberry juice
3/4 oz pineapple juice
Instructions
Combine all ingredients into your shaking glass
Add ice and shake hard for about 20 seconds
Strain mixture into 4 shot glasses, then serve
Nutrition Information:
Yield:

4
Serving Size:

1 grams
Amount Per Serving:
Calories:

27
Total Fat:

0g
Saturated Fat:

0g
Trans Fat:

0g
Unsaturated Fat:

0g
Cholesterol:

0mg
Sodium:

1mg
Carbohydrates:

3g
Fiber:

0g
Sugar:

2g
Protein:

0g
The nutrition data provided is only an estimate.
Final Thoughts
Where there are ladies, there's a chance the wet pussy shot makes an appearance on the scene.  Whether it's a bachelorette party, boat party, or just a good old fashioned college party, it's a fun, sweet, pink drink that is sure to please the crowd.
Have another variation of this shot?  Let us know how you like to make it in the comments section below!
Also Check Out
If you like the panty dropper then you may also like: