It seems like every vacation destination encourages patrons to try this cheeky sounding cocktail. Depending where in the world you order this drink, you may have a different experience every time!
History of the Panty Dropper
This cocktail is a little mind-blowing because there are so many variations when making this drink. Without a doubt it is in a league of its own when it comes to the sheer number of recipes available for this beverage.  You can easily find recipes for shot, cocktail, or punch versions of this drink.
This means that ordering a Pantry Dropper to satisfy your fruity cocktail cravings may leave you surprised at the bar. Depending which recipe the bartender is following, some Panty Dropper cocktails will include coconut flavors and even gin.
Learning how to make this beverage at home is easy, and few ingredients are required. Classically, it is standard to include all the liquid components in equal measures. You can modify these ratios if you'd like to make your variation more unique.
The staple ingredients typically include vodka, schnapps, and a type of fruit juice. In our article we'll review what appears to be the most classic recipe based on the research available: raspberry vodka, blueberry schnapps, and cranberry juice.
The final result is meant to be a fruity, and sweet easy-to-sip beverage. It is extremely popular at bars and social events because of the novelty title of the drink. Do panties actually drop when making this recipe? We'll leave it up to you to find out.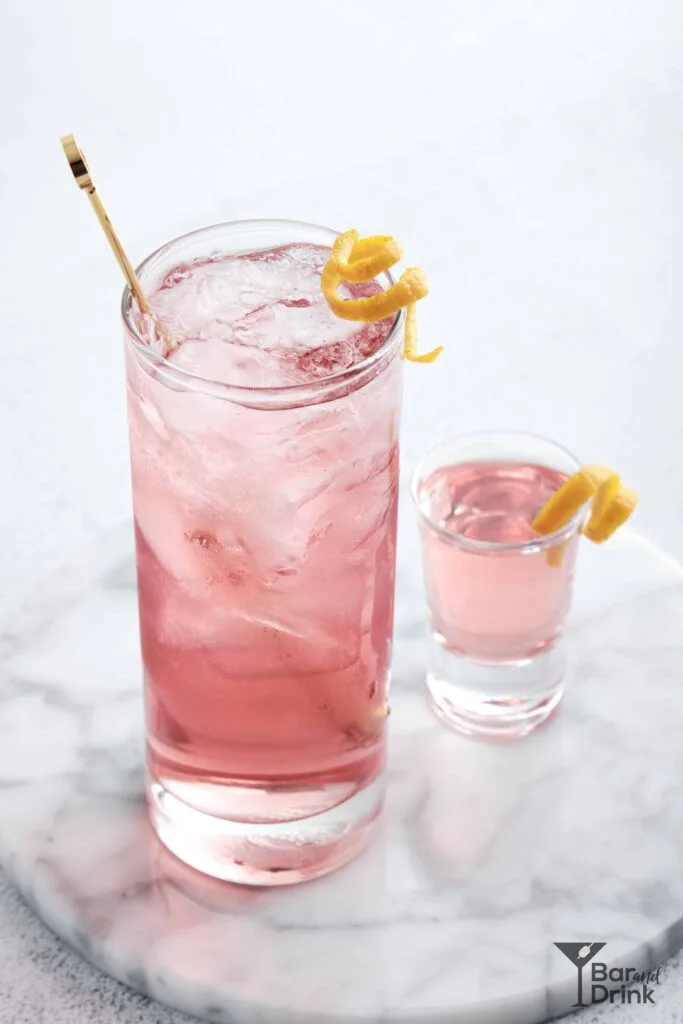 Overview of the Ingredients
The classical flavour profile of this beverage is inspired by the berry family. This is fairly unique for cocktails, which typically flavor very sweet tropical fruits as the star ingredients.
The panty dropper cocktail uses flavored raspberry vodka. These flavored vodkas are rarely consumed on their own. But, for mixing cocktails, they can add an extra level of flavour to your beverage.
Blueberry schnapps are also added to this drink. Schnapps originated in Austria, and then became popular in America in the 1980s when peach schnapps hit store shelves.
Schnapps is a distilled liquor that can be made with a variety of fermented fruit juices, not just peach.  It can also be flavored with botanical ingredients, to provide an earthier flavour. The end results is a liquor with an above average alcohol content, and delivers a strong and sweet taste.
Cranberry juice will vary in sweetness based on the product you purchase. This is great for cocktail enthusiasts who want more control over the level of sweetness in their drinks.
Picking a cocktail cranberry juice will result in a very sweet cocktail. Opting for pure cranberry juice with no sugar added will add tartness to the beverage which cuts through the sugary elements. Personally, I prefer using the latter. You do not need much, and using a non-sweetened juice delivers the exact right amount of umph this sweet cocktail needs to stay balanced.
You also have the option to add a garnish your Pantry Dropper cocktail however you like. In a bar or a restaurant it is commonly served with an orange twist, sometimes it may come with cocktail cherries on a cocktail skewer.
Helpful Tips for Making a Panty Dropper
It is highly recommended to use a cocktail shaker for this recipe(see also: Royal Flush Shot (or Cocktail) Recipe). Add ice to your shaker, and add the ingredients. Due to the varying levels of alcohol content, the different liquids will vary in weight.
Shaking the cocktail will ensure the ingredients are well incorporated and the initial sips of your cocktail will be balanced. Add a stir stick to the cocktail so you can remix the beverage in your glass if it has sat idle for an extended amount of time. This will prevent the alcohols from separating, and leaving you with a mouthful of booze in the second half of your drink.
Add generous amounts of ice to your drink, this beverage is meant to be served chilled! The beverage is colorful and bright, and is typically served in a tall clear drinking glass.
Variations of the Panty Dropper
The Pantry Dropper cocktail is frequently requested as a shooter! It is one of the most popular beverages ordered by college students, especially while they are visiting southern regions on spring break. The sweet and colorful components of the drink make it a crowd favourite, but be warned: the high booze content may affect you the next day.
Some of the variations of the actual cocktail are wild, and almost don't even resemble the original drink at all. Regardless of the variations the one consistent theme is that this cocktail leans heavily on the alcohol. Bartenders recommend sipping the drink because the sweetness hides the alcohol, and you do not feel the effects until you stand up from your bar chair.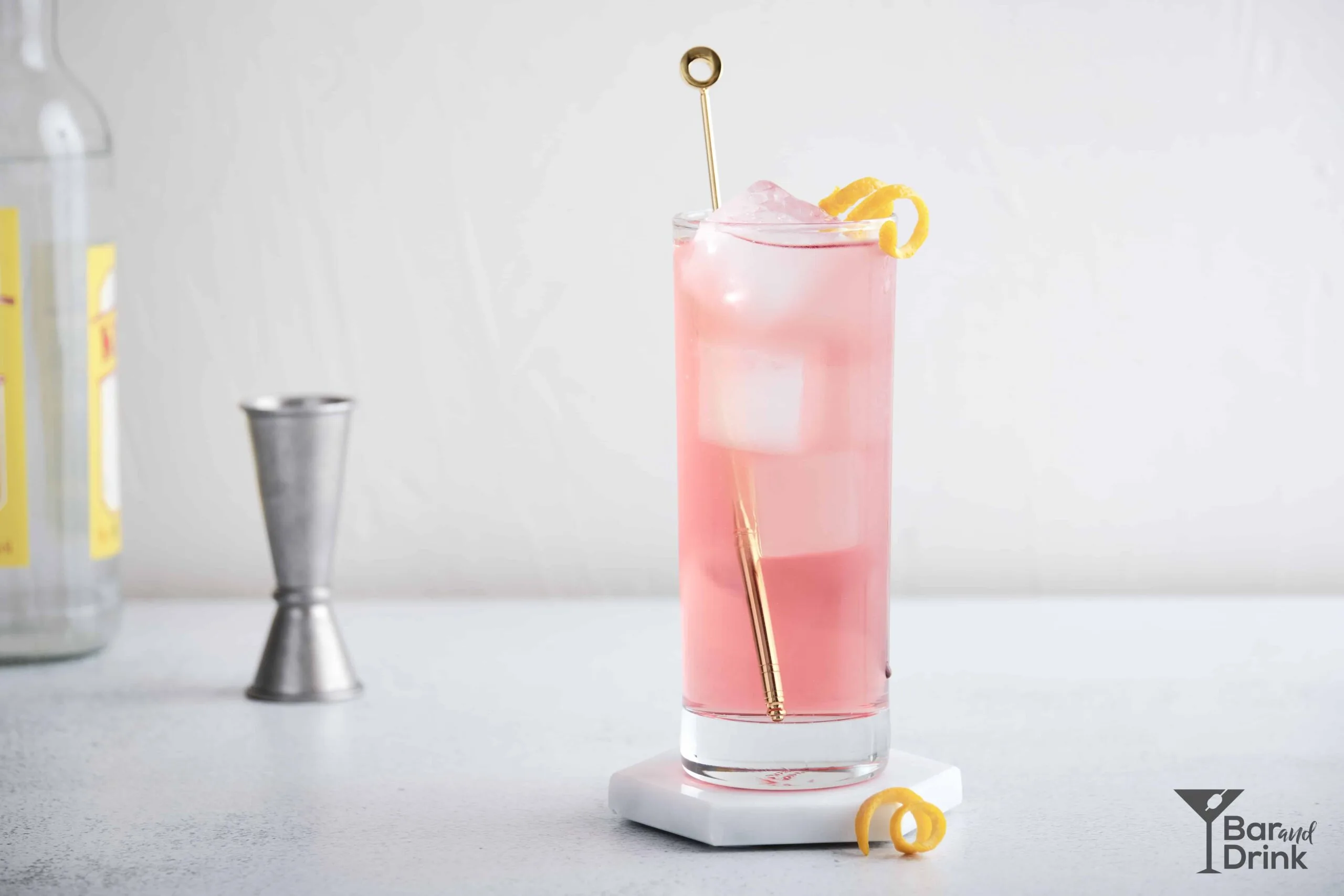 A very popular variation would be to take a more tropical approach to the cocktail, and add coconut rum and pineapple juice. This is typically called the Liquid Pantry Dropper, and gives the drink a pinky orange glow which really does give vacation vibes in a glass.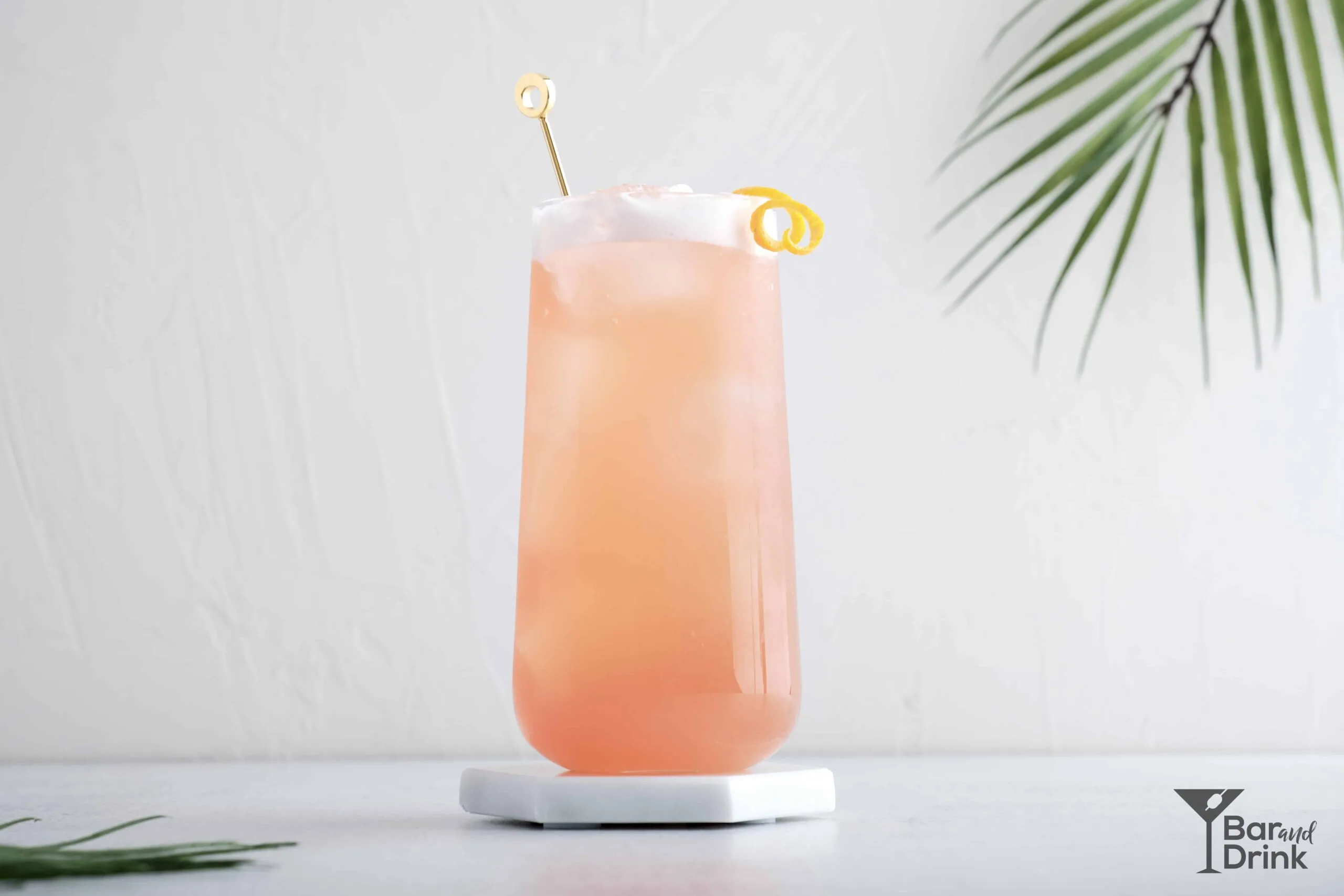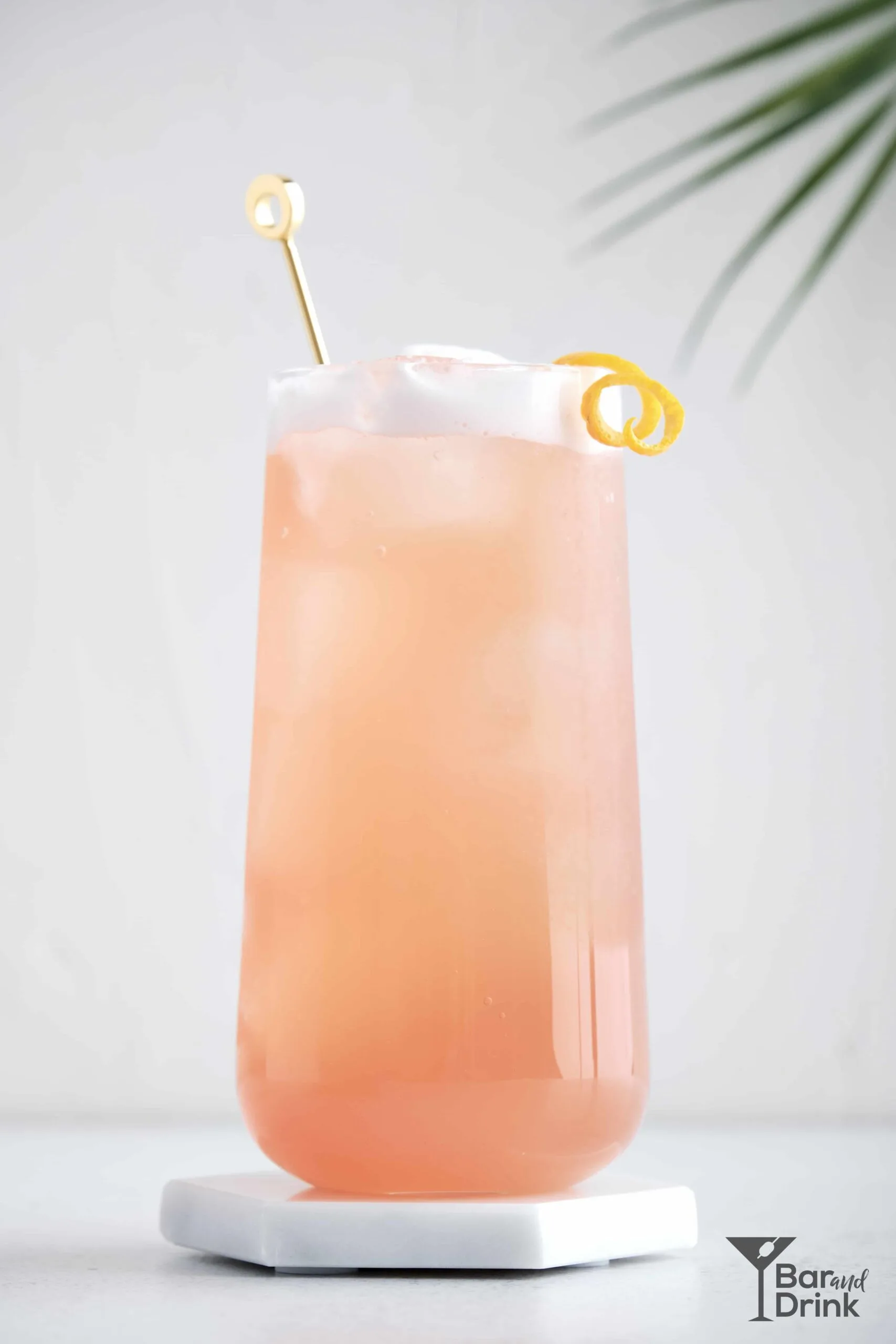 Another variation of the drink includes gin and schnapps, and omits the blueberry vodka completely. This one makes a bit more sense because some people just prefer gin over vodka!
The most wild variation is the 'jungle juice' version of the panty dropper cocktail. Essentially it is served in a large cooler or a punch bowl, and contains a mixture of pink lemonade, beer, and vodka. Obviously there is a huge change in ingredients here compared to what we're used to, but like I said, every region as their own take on the Pantry Dropper recipe.
Panty Dropper Cocktail
It seems like every vacation destination encourages patrons to try this cheeky sounding cocktail. The perfect drink to get the party started, the Panty Dropper Cocktail is a delicious mix of vodka, blueberry schnapps, and cranberry juice is sure to please even the most discerning palates. Get the party started right with the Panty Dropper Cocktail!
Ingredients
2 oz cranberry juice
generous scoop of ice
orange twist, to garnish
Instructions
Add ice and your ingredients to a cocktail shaker. Shake for approximately 30-45 seconds
Add ice to a tall clear drinking glass, and strain the mixture into your cocktail glass over ice or into a shot glass if you prefer a shot
Add garnish if desired, and include stir stick. Enjoy immediately
Nutrition Information:
Yield:

1
Serving Size:

1 grams
Amount Per Serving:
Calories:

402
Total Fat:

1g
Saturated Fat:

0g
Trans Fat:

0g
Unsaturated Fat:

0g
Cholesterol:

0mg
Sodium:

9mg
Carbohydrates:

46g
Fiber:

8g
Sugar:

33g
Protein:

3g
The nutrition data provided is only an estimate.
Also Check Out
If you like the panty dropper then you may also like: