Bar and Drink is reader supported. If you click a link on this page, then go on to make a purchase, we might receive a commission at no cost to you.
There are a few variations of the East India Cocktail out there, but regardless of which one you come across you're in for a touch of class.  The East India is a personal favorite of mine for after dinner or a night capper.
It presents beautiful balance and intrigue and works in a wide variety of settings.  My variation of choice is cognac based, although you'd do just as well with a drinkable brandy if that is your preference.
A Short History Lesson
The first mention of the East India Cocktail recipe can actually be traced back to the late 1800's.  It appeared in Harry Johnson's 1882 title, Bartender's Manual which featured a guide of sorts for how to mix drinks along with a few inspired recipes of the time.
The name of the cocktail is a homage to the "East India" region of the time which was a hub of international trade in modern day India, Burma, Malaya, Singapore, and other British colonies.  It's also named for the famous East India Trading Company, which was a British Company that came to dominate trade in the Indian Ocean Region from the 1600's to the late 1800's.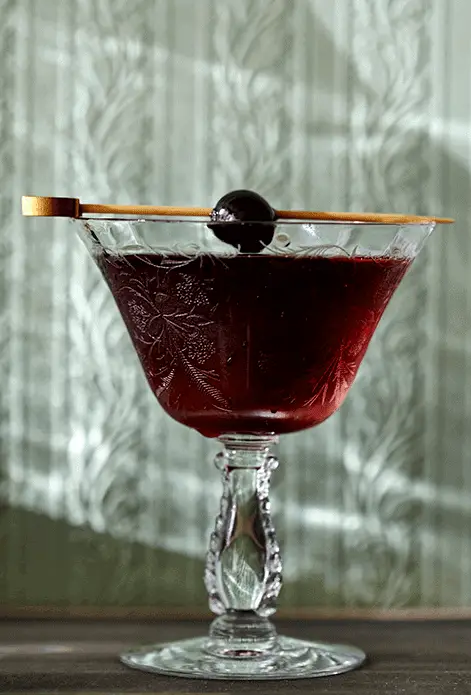 Making an East India Cocktail
There are a few different cocktails that are called an East India – so you may come across slightly different variations from time to time.  Here's my favorite way to make this cocktail:
This drink can be stirred or shaken – I almost always choose to shake but it is certainly your prerogative.  Combine all of the above ingredients into a mixing glass and shake with ice.  From there, strain into a chilled glass.
I've seen this drink garnished with orange, cherry, or a combination thereof.  My personal favorite is to flame an orange peel on the glass then rub the rim of the glass with the peel.  From there I garnish with the orange peel and a cherry.
A simple orange twist will also do just fine for your garnish.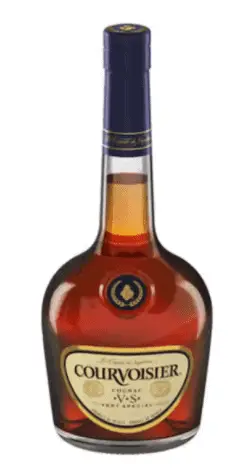 Courvoisier VS Cognac
Fruity, delicate taste with a bouquet that hints of ripe fruit & spring flowers
Aged between 3 and 7 years
Primarily comprised of Fins Bois with a touch of Petite Champagne
Check Price on Drizly
How It's Best Served
An East India cocktail is most commonly served in a coup glass, although it is also not uncommon to see it served in a martini glass.
It's a fantastic drink to enjoy post dinner or for an evening of quiet reflection.  It's engaging enough to relish on its own but can also be served with a wide variety of dinner foods.  The East India is slightly sweet, but not overly so.
Because of this, it pairs nicely with just about every type of meal you could find in front of you.  Beef, chicken, fish, lamb, even wild game are all meals that this cocktail can easily accompany.
East India Cocktail
A classic take on a timeless pre-prohibition cocktail
Instructions 
Combine all ingredients into a mixing glass and shake with ice. This drink can also be stirred instead if that is your preference

Strain into a chilled glass

Garnish with cherry and/or orange peel
Nutrition
I've mentioned this already, but it's entirely possible to see some different variations of this cocktail – I've seen bartenders use a splash of rum and pineapple juice instead of raspberry and orange flavoring.  To each their own, but the above recipe to me tastes great and honors the roots of this drink.
Did you try out our recipe?  How did you like it?  I'd love to hear from you in the comments section below.