Oh Vegas.  What's there to say about the place that hasn't already been said?
One thing is for sure, when you're talking about Vegas you can expect everything to be just a little bit better and showier.  And the Vegas Bomb Shot is no different.
If you're looking for a fun shot to kick off a night of shenanigans (maybe even some gambling!), this one is a great choice to get the party going – or to keep it rolling right along.
How Did the Vegas Bomb Get Its Name?
Vegas is a destination city that's extremely popular for its entertainment and casino scene.  There's a popular shot known as the Royal Flush, whose name is a homage to the strongest and rarest hand you can be dealt in a game of poker.
The Royal Flush drink is one of those whiskey cocktails (see also: Best Reusable Ice Cubes For Cocktails & Drinks)that even non-whiskey drinkers can enjoy.  It's a Crown Royal shot, with peach schnapps, and cranberry juice – and some recipes add a tiny splash of raspberry liqueur.
The Vegas bomb shot, simply put, is a Royal Flush shot served alongside an energy drink – most commonly Red Bull.  Similar to other "bomb" cocktails, the move here is to drop the shot into the glass of energy drink and throw it back!
The origins of this drink are unclear, but it burst onto the bar scene in the early 2000's and has remained extremely popular across just about all of the United States, especially when people are visiting Vegas.  It has some international appeal as well but is mostly ordered in the US.
What Goes In a Vegas Bomb?
There are a few different variations and recipes out there, but the classic, core ingredients of this drink are:
Coconut Rum
Cranberry Juice
Those ingredients right there are enough to make a simple and tasty Vegas Bomb.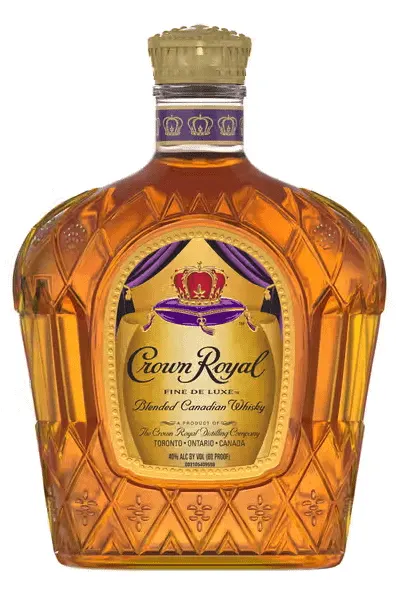 This isn't one of those recipes that's overly particular with ingredients though – it's supposed to be a fun party drink so if you want to experiment with adding more ingredients, changing proportions, or making variations, by all means do it!
I've seen bars serve this drink with Malibu Coconut rum instead of cranberry juice, and I've also seen raspberry liqueur included in the classic recipe as well.
Preparation
To prepare this shot, you'll definitely need a shot glass and another glass that you'll put your Red Bull in and eventually drop in the shot glass too.
It's ideal to have a mixing glass and a few ice cubes on hand as well to really combine the shot ingredients well.
From there, here are the steps to take to make this drink:
In a cocktail shaker, combine Crown Royal, peach schnapps, cranberry juice, and coconut rum.
Add a few ice cubes and shake for about 8 to 10 seconds to thoroughly combine all ingredients.
Strain mixture into shot glass(es).
Pour Red Bull into another glass, making sure that this glass is big enough to fit the shot glass.
The glass of Red Bull and the shot are served side by side.
Drop the shot glass into the glass of Red Bull and quickly drink the Vegas Bomb!
Favorite All Purpose Shaker
If you don't have a mixer on hand, that's no biggie.  You can just as easily pour your ingredients on top of one another in a shot glass and serve without mixing in a shaker.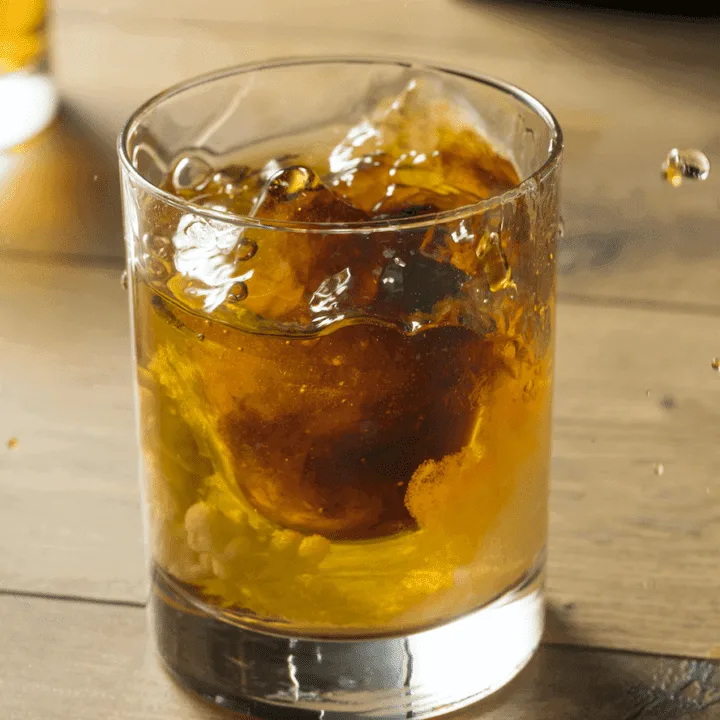 Vegas Bomb Shot Recipe
Do you like to party? Do you like to drink? Do you like to get bombed? Well, then this is the recipe for you! The Vegas Bomb Shot is the perfect way to let loose and have a good time. It's strong, it's potent, and it will definitely get you buzzed. So what are you waiting for? Get the party started with a Vegas Bomb Shot!
Instructions
Combine Crown Royal, schnapps, coconut rum, and cranberry juice in a cocktail shaker
Add a few ice cubes and shake for about 10 seconds to thoroughly combine ingredients
Strain mixture equally into 2 shot glasses
Pour 4 oz of Red Bull each into 2 glasses. Make sure glasses are big enough to fit a shot glass inside
Serve glass of Red Bull and shot glass side by side
Drop shot glass into glass of Red Bull and quickly drink the Vegas Bomb!
Nutrition Information:
Yield:

2
Serving Size:

1 grams
Amount Per Serving:
Calories:

64
Total Fat:

0g
Saturated Fat:

0g
Trans Fat:

0g
Unsaturated Fat:

0g
Cholesterol:

0mg
Sodium:

2mg
Carbohydrates:

9g
Fiber:

0g
Sugar:

9g
Protein:

0g
You'll quickly find out that this drink is pretty messy, so it may be worth your while to prepare and shoot them on a surface that's easy enough to clean.  And a word of advice, don't order one of these at the Blackjack table because it's way too messy!  It's a perfect shot to enjoy back at the bar.
Variations
There are a lot of different tweaks you can go with if you want to experiment away from the classic recipe – some more liberal than others.
If you want a slightly sweeter version of this drink, you can substitute butterscotch schnapps for peach (see also: Our 6 Favorite Peach Schnapps Drinks)schnapps.
You can also sub Amaretto for the coconut rum, add a splash of raspberry liqueur, or simply change up your proportions.
Final Thoughts
The Vegas Bomb drink has a sub 30 ABV, so it's not overly boozy and will go down pretty easy.  It's sweet enough that even those who don't typically enjoy whiskey drinks will give this one a try, and they just might fall in love with it.
It's a tasty and incredibly fun shooter to get the party started or to keep the night going.  But as with any "bomb" style shot, you should take care and drink responsibly as the alcohol, caffeine, and sugar combination can potentially have some negative side effects.
How do you take your Vegas Bomb?  Try our recipe?  Let us know what your thoughts are in the comments section below.