The Polar Bear shot recipe is a two-ingredient cocktail slammer that's as cool as the name implies. This mint chocolate shot has just two ingredients, so it's easy to make for one or a whole party. It's a perfect party shot for a theme party or to cool off on a hot summer day. Here's everything you need to know about this frosty cocktail.
What Is a Polar Bear Shot Recipe?
The Polar Bear shot recipe is a mint-chocolate cocktail (see also: Royal Flush Shot (or Cocktail) Recipe)slammer that tastes like a peppermint patty. It has a surprisingly rich flavor for a drink with just two ingredients. It's served ice-cold in a frosted shot glass, just like the arctic ice near the North Pole where its namesake animal roams wild.
How to Make a Polar Bear Shot Recipe
The Polar Bear shot (see also: Gummy Bear Shot)recipe has just two ingredients, so it's dead simple to make, but a few extra touches can make this sweet slammer even better. To start, you'll want to chill as many shot glasses as you plan to use. The colder they are, the better the Polar Bear shot tastes, so don't skip this step.
To get that frosty glass, rinse your shot glasses under cold running water and stick them in the freezer. In 10 minutes, they'll be as icy as an old-fashioned root beer mug. That's when you'll know you're ready to pour.
While the glasses are chilling, prep your Polar Bear shot recipe mix. Fill a cocktail shaker with ice, then add ½ ounce of peppermint schnapps and ½ ounce of creme de cacao to serve one. If you're making shots for a group, just use equal portions of schnapps and creme de cacao to maintain the perfect peppermint patty flavor.
Shake to combine and chill the ingredients, then use a strainer to pour into your frosted shot glasses. Serve immediately for maximum frostiness, and slam it, don't sip it. This candy-flavored Polar Bear shot recipe is super sweet, which can be overwhelming when sipped slowly.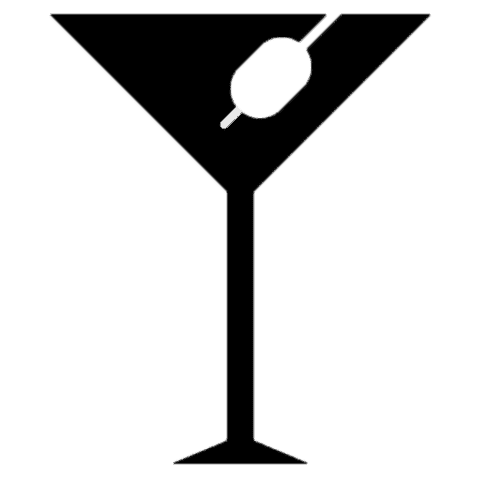 Polar Bear Shot
The Polar Bear shot tastes like a cold, chocolatey peppermint patty in a glass. It's easy enough to make for one, but the equal portions make it easy to scale up to make as many as you want. Make sure to chill your shot glass before pouring it to get the full frosty effect. Here's how to make it.
Ingredients
½ oz Peppermint schnapps
½ oz Creme de cacao
Instructions
Rinse shot glass in cold water and put in the freezer to chill for 10 minutes.

Fill a cocktail shaker with ice, then add peppermint schnapps and creme de cacao.

Shake to combine.

Strain into a chilled shot glass and serve.
Notes
Equipment
Standard shot glass

Cocktail shaker

Ice
Nutrition Information:
Yield:

1
Serving Size:

1
Amount Per Serving:
Calories:

86
Total Fat:

0g
Saturated Fat:

0g
Trans Fat:

0g
Unsaturated Fat:

0g
Cholesterol:

0mg
Sodium:

0mg
Carbohydrates:

9g
Fiber:

0g
Sugar:

9g
Protein:

0g
The nutrition data provided is only an estimate.
Polar Bear Shot Recipe Variations
If the Polar Bear shot recipe (see also: Zombie Brain Shot Recipe)isn't quite what you're looking for, here are some other mint-chocolate alternatives, bear-themed beverages, and chilly peppermint shots you may enjoy.
Alternative Liqueur Choices
The most important part of the Polar Bear shot recipe is its delicious mint and chocolate (see also: Chocolate Espresso Martini Recipe)flavor. Fortunately, many liqueurs fit those criteria, so there's plenty of room for customization in the Polar Bear shot recipe. If you have other mint or chocolate-flavored liqueurs on hand, feel free to use those or pick up whatever your favorite brand is.
White creme de cacao is a clear chocolate-flavored liqueur. You can use dark creme de cacao if you have it on hand, but it will result in an amber-colored shot, which doesn't look very frosty. Godiva white chocolate liqueur is also a good alternative to turn your Polar Bear shot snowy white.
You can replace the peppermint schnapps with any mint-flavored alcohol, too. While ordinary peppermint schnapps is relatively mild at around 30 proof, Rumple Minze high-proof schnapps clocks in at a whopping 100 proof. Swapping the standard schnapps in the for a boozier alternative will give you a higher-proof cocktail and a cool buzz.
Green creme de menthe is another fun alternative for peppermint schnapps in your Polar Bear shots. While it won't look much like a polar bear, the green color of the creme de menthe is reminiscent of a mini Grasshopper cocktail.
Swedish Polar Bear Cocktail
This sippable mixed drink is often confused with the Polar Bear shot recipe, but it couldn't be more different. To make it, combine 2 ounces of vodka and 1 ounce of blue curacao in a cocktail or martini glass with ice. Top with sprite for a sweet, fizzy cocktail perfect for slow sipping.
White Gummy Bear Shot
This tangy cocktail tastes like another white bear – the fruit-flavored white gummy bear! To make it, combine 1 ounce of raspberry vodka, 1 ounce of peach schnapps, ½ ounce of sweet and sour mix, and ½ ounce of lemon-lime soda in a cocktail shaker with ice. Shake gently to avoid losing all the fizz, then strain into two shot glasses rimmed with sparkling sugar. Garnish with a gummy bear on a cocktail pick, if desired.
Alaskan Polar Bear Heater Cocktail
This cocktail is like a bear-themed Long Island Iced Tea, combining several warming liquors to get you through the winter months. To make it, combine 1 ounce each of brandy, gin, rum, and dry vermouth with 2 ounces of vodka in a cocktail shaker with ice. Shake to chill and strain over ice in a tall glass.
Peppermint Patty Shot
This creamy variation on the Polar Bear shot recipe(see also: Scooby Snack Shot Recipe) adds 1 ounce of Irish cream for a sweet, silky finish that tastes like a minty dessert. Stir to combine in a glass with ice, then strain into a shot glass to serve.
Three Dollar Hooker Shot
Looking for a minty slammer with a spicy kick? Try this creamy twist on the Polar Bear shot recipe. To make it, add 1 ounce Irish cream, ½ ounce spiced rum, and ½ ounce Rumple Minze to a cocktail shaker with ice. Shake, strain, and serve in a tall shot glass.