Candy-flavored cocktail slammers like the Gummy Bear shot are popular at bars and events. These sweet shots have a nostalgic flavor and a boozy kick that makes them the perfect shot for a backyard barbecue or pool party. Once you have the basic drink recipe down, change things up by combining different flavored vodkas, schnapps, and mixers for other fun gummy flavors, or make them into jello shots. Here's what you need to make them.
What Is a Gummy Bear Shot?
This shot, sometimes called a White Gummy Bear (see also: Polar Bear Shot Recipe)shot, is a candy-flavored cocktail shooter made to taste like its namesake candy. It combines raspberry or cherry vodka (depending on who you ask) with peach schnapps, (see also: Our 6 Favorite Peach Schnapps Drinks)pineapple juice, and a splash of sprite soda for a surprisingly accurate and easily customizable gummy bear flavor.
How to Make a Gummy Bear Shot
Getting that authentic gummy bear flavor requires the right combination of liquor, liqueur, and mixers. You'll need raspberry vodka, peach schnapps, pineapple juice, and lemon lime soda to make a pair of gummy bear shots(see also: Lemon Drop Shot). As for the equipment, gather your cocktail shaker, some ice, and a cocktail skewer or toothpick.
Start by filling your cocktail shaker with ice, then add ¾ ounce each of raspberry vodka and peach schnapps and ½ ounce each of pineapple juice and lemon lime soda. To avoid losing all the fizz from the soda, add it to the shaker last, pour it down the side of the shaker, and shake gently just to combine.
After shaking, strain your Gummy Bear shots into two tall shot glasses, then skewer two gummy bears on a cocktail skewer or toothpick for garnish. You can also just serve them on the side for aesthetics. If you want to share this recipe with a larger group, you can scale it up – three ounces each of vodka and schnapps plus two ounces each of juice and soda will serve eight shots.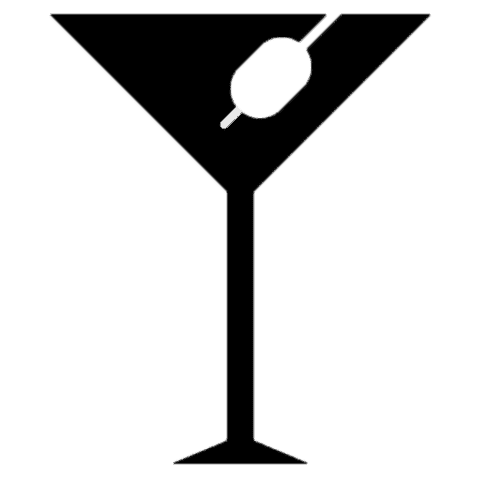 Gummy Bear Shot
Recreate the taste of your favorite white gummy bears with this delicious shot recipe. This basic recipe is easy to tweak with different colors and flavors of vodka, schnapps, and mixers to create a custom Gummy Bear cocktail shooter for your next summer party.
Ingredients
¾ oz peach schnapps
¾ oz raspberry vodka
½ oz pineapple juice
½ oz lemon-lime soda
Gummy bears, for garnish (optional)
Instructions
Fill a cocktail shaker with ice, then add schnapps, vodka, pineapple juice, and soda.

Shake gently to combine.

Strain into two shot glasses.

Garnish with gummy bears on a cocktail pick, if desired.

Serve immediately.
Notes
Equipment
Cocktail shaker

Ice

Tall shot glasses

Cocktail pick
Nutrition Information:
Yield:

2
Serving Size:

1
Amount Per Serving:
Calories:

124
Total Fat:

0g
Saturated Fat:

0g
Trans Fat:

0g
Unsaturated Fat:

0g
Cholesterol:

0mg
Sodium:

6mg
Carbohydrates:

17g
Fiber:

1g
Sugar:

11g
Protein:

0g
The nutrition data provided is only an estimate.
Gummy Bear Shot Variations
The basic shot recipe is sometimes also called a White Gummy Bear shot because it looks and tastes just like a white gummy bear. Some recipes call for cherry vodka instead of raspberry – feel free to switch it up if you prefer one flavor over the other. These variations on the original Gummy Bear shot recreate the taste of some other favorite flavored gummies. Here's how to make them at home.
Green Gummy Bear Shot
This variation uses Midori melon liqueur to capture the color of a green gummy bear, but it has a surprising citrus twist that's even better than the candy. To make it, combine ½ ounce of Midori and ½ ounce of orange vodka with a splash of Sprite soda in a cocktail shaker with ice, then shake gently and strain into a standard shot glass to serve.
Blue Gummy Bear Shot
This is another colorful twist gets its color from Blue Curacao, a sweet citrus liqueur. To make it, combine ¾ ounce each of peach schnapps, raspberry liqueur, and Blue Curacao in a cocktail shaker with ice. Shake to combine and chill, then strain into two shot glasses.
Pool Party Jello Shot
These yummy Jello Shots use a gummy bear garnish to create a playful pool party scene. To make them, boil one cup of water in a small saucepan. Add one pouch of blue gelatin and stir to dissolve. In a separate bowl, combine ½ cup of ice water with ½ cup of flavored vodka, then add the boiling water and gelatin mixture. Pour into individual plastic shot glasses and chill. After about 1 hour, top each shot with a peach ring and float a gummy bear in the center, then chill for at least one more hour.