Fans of the soft drink Dr Pepper will love this boozy recreation. Who would have expected that beer could taste so sweet? Here's everything you need to know to make the Dr Pepper shot for your next celebration.
What Is a Dr Pepper Shot?
A Dr Pepper shot is a bomb-style cocktail that tastes just like the classic cola beverage. It combines an American Lager beer with sweet amaretto liqueur and overproof rum for a tasty cocktail mixer.
How to Make a Dr Pepper Shot
There are two main methods of making and serving a Dr Pepper shot. The standard method involves dropping a shot into a glass like a bomb, while the cocktail method is safer but slightly more complicated to assemble. Here's how to do both.
Method 1: The Dr. Pepper Bomb
The original Dr Pepper shot is sometimes called a Dr Pepper Bomb. To make this version, start by pouring a Bud Light or other American-style lager into a heavy pint mug. Next, pour ¾ oz of Disaronno or other amaretto liqueur into a standard shot glass. Using the back of a bar spoon, pour a ¼ oz layer of Don Q 151 or other overproof rum on top of the amaretto.
When you're ready to serve, drop the amaretto and rum into the beer mug. The liquids will mix instantly, making a cocktail that tastes just like the classic Dr Pepper cola. Sip slowly because the shot glass inside the mug will slide towards you and could chip a tooth if you're not careful.
Method 2: The Dr. Pepper Cocktail
If you want to play it a little safer, this version of the Dr Pepper shot is the way to go, but it can be tricky to prepare, so you'll need patience and a steady hand. Start by layering the shot of amaretto and overproof rum as usual. Carefully set it in the bottom of a short European-style beer mug.
Next, pour beer into the mug until it almost reaches the top of the shot glass. If you're feeling extra spicy, you can ignite the rum with a long match or lighter – see the "Flaming Doctor Pepper Shot" variation below. Blow it out, then sip carefully to avoid taking a shot glass to the teeth.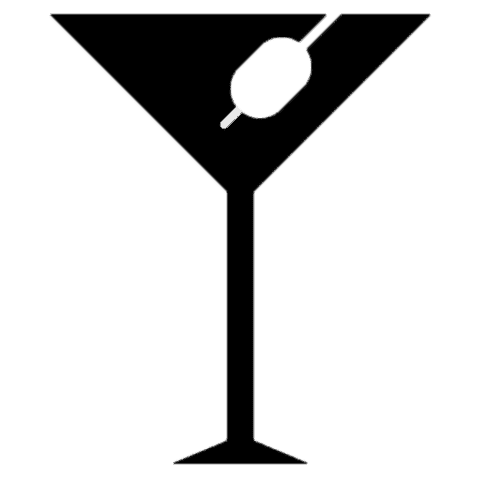 Dr Pepper Shot
This sweet cocktail combines the flavors of American lager beer with amaretto and a hint of overproof rum to recreate the flavor of the original Dr Pepper cola. Serve it simply for a quick mixed drink, or light the shot briefly and blow it out before dropping for a more refined flavor and added flair.
Ingredients
1 American-style lager beer
¾ oz amaretto
¼ oz 151-proof rum
Instructions
Pour the lager into a chilled, pint-sized beer mug.

Pour the amaretto into the shot glass.

Using a bar spoon, carefully float the 151-proof rum on top of the amaretto in the shot glass.

Drop the shot glass and its contents into the beer mug to serve.
Nutrition Information:
Yield:

1
Serving Size:

1
Amount Per Serving:
Calories:

283
Total Fat:

0g
Saturated Fat:

0g
Trans Fat:

0g
Unsaturated Fat:

0g
Cholesterol:

0mg
Sodium:

80mg
Carbohydrates:

21g
Fiber:

0g
Sugar:

8g
Protein:

2g
The nutrition data provided is only an estimate.
Dr Pepper Shot Variations
The Dr Pepper shot recipe is carefully crafted to recreate the flavor of the cola by the same name. Too much variation in the ingredients or process will lead to a different flavor altogether. However, there are a couple of variations you could try, depending on how much excitement you're going for and what ingredients you have on hand.
Flaming Dr Pepper Shot
This fiery twist on the Dr Pepper Bomb turns up the heat. To serve a Flaming Dr Pepper Bomb, prepare the beer mug and layered shot glass as usual. Then carefully ignite the layer of overproof rum with a match or lighter and let it burn for 30 seconds or so.
The overproof rum is essential to the Flaming Dr Pepper bomb. Ordinary 80-proof rum has a higher flash point, which means it's harder to ignite and more likely to go out on its own: 151-proof rum, which has 75.5% ABV, lights easier and burns longer.
Essential Safety Precautions
Some bartenders drop the flaming shot directly into the mug of lager. Serving the Dr Pepper Bomb this way creates a thrilling poof of flame but can be dangerous if not performed correctly.
If you plan on dropping a flaming shot into your lager, make sure you're using a heavy beer mug and not a thin pint glass. Otherwise, you could find yourself with a shattered glass of flaming beer across your counter. For a safer shot, blow out the flame before dropping it into your lager.
But why light it in the first place if you're just going to blow it out? While the fire in most flaming shots is purely aesthetic, in this case, it actually changes the flavor of the shot. The flaming overproof rum concentrates the amaretto and carmelizes the sugars slightly, leaving a more authentic Dr Pepper flavor.
Cola Bomb
If rum isn't your cup of tea, or you don't have any on hand, this variation of the Dr Pepper shot gives you the same great flavor without the overproof booze. To make a Dr Pepper Cola Bomb, pour your lager into a mug or pint glass as usual, then add a splash of cola. Drop a shot glass full of amaretto into your glass of beer and cola, and enjoy.