The Royal Flush Shot is named after the popular casino games in Las Vegas, baby! This a fruity, whiskey based shot that will keep your game night light and fun.
Note that this shot recipe can also be enjoyed in cocktail form!  So don't be afraid to pour this one over ice to enjoy as well.
History of the Royal Flush Shot
In 1939, a whiskey distiller in Canada was inspired to create his own batch of whiskey that would be delicious enough to present to the King and Queen of England. He experimented with different recipes until finally he distilled a batch which he thought was presentable for royalty. And, he was right! The royal family loved the whiskey, and The Crown Royal Whiskey company was officially blessed by the King and Queen themselves.
Crown Royal Whiskey is the key ingredient for an authentic Royal Flush shot. This spirit became available in the US in the 1960s, and the Royal Flush shot took off in the casino scene shortly after. Now, this drink is a staple at poker games and other table games, as well as any Las Vegas themed event you can think of.  Not to be confused with the Vegas Bomb, another Crown Royal based and Vegas themed shot!
It is considered to be on the sweeter side, as far as mixed drinks go, but it is nowhere close to other sugary shooters that are popular at the bar. The Royal Flush is made with cranberry juice and other berry spirits which mellow out the overall sweetness of the shot. The secret is to use a tart cranberry juice, with little to no added sugar in the juice.
This is one of the few shots in a bar where people claim there are actual health benefits in consuming this drink. The tart cranberry juice has high levels of antioxidants, which neutralize toxins in the body. The evidence to support the claim that this micro-amount of cranberry juice benefits your health can not be proven, so this recommendation is purely anecdotal.
Royal Flush Drink Ingredients
The Royal Flush shot starts with Crown Whiskey. Crown Royal Whiskey is not considered to be top shelf liquor (I send my apologies to the original distiller, no disrespect intended sir). But, what it lacks in sophistication of flavour, it makes up for as being one of the most versatile whiskeys to use in mixed drinks.
To soften the harshness of the whiskey, it is necessary to add fruity elements, which tone down the intensity of the drink. You do this by including peach schnapps (an essential ingredient), as well as black raspberry liqueur, followed by a splash of cranberry juice.
All Schnapps liquors involve a base alcohol that has been distilled with a fruit juice. This means that the alcohol flavors are enhanced by the natural fermentation of the fruit juices. The end result is a strong, but pleasant, botanical product. Schnapps are made with all fruits, but peach tends to be the most popular option when mixing drinks.
Both peach schnapps (see also:  Peach Schnapps Drinks)and black raspberry liqueur are two products which been distilled for centuries. Schnapps liquors are more commonly prepared in Northern Europe, while black raspberry liqueur is more popularly in France.
This dark liqueur first entered the drinking scene during the 17th century. High society individuals would serve this luxurious liqueur to guests. It was intended that the drink was sipped throughout fancy dinners, and the expectation was that every drop would be savored.
Helpful Tips for Making the Perfect Royal Flush
It is not a common practice when storing whiskey, but it is recommended to freeze your bottle of whiskey when making this shot. Dropping the temperature of the whiskey is an easy way to further mute any offensive or undesired flavors in the liquor. Remember, we are using an economic whiskey for this shot: it will have pack an intense burn.
It is required to use a shaker to make this shot. Whenever you are working with cold ingredients, it is more difficult for them to fully mix together and remain blended. Using force and physical motion is an easy way to bypass the temperature drop, and create a more uniform shot-flavour.
After using a shaker to mix your ingredients, the Royal Flush shot will be pale pink when poured. If you are lucky, the bartender will include an iconic maraschino cherry to garnish your shot. If you are making this drink for guests at your home, have a bowl on the side with cherries – it's a fun way to elevate the whole experience of taking shot!
Final Thoughts
The Royal Flush shot touts itself as being a mild whiskey based drink. People who do not like whiskey typically will still enjoy this shot because all the tart flavours of the berries have mellowed out the drink. If you do not like whiskey, or if you do not friends who like whiskey, do not write the Royal Flush off your list until you have given it a proper trial. You may just end up loving it!
Other variations of the Royal Flush drink will also include Malibu Rum instead of the black raspberry liqueur. This is going to significantly increase the alcohol content of your shot, so keep that in mind when you start to mix this drink.
If you are really missing more tropical elements in your shot, consider substituting pineapple juice instead of the cranberry juice. As you can imagine, this ingredient exchange will significantly amplify the overall sweetness of the shot.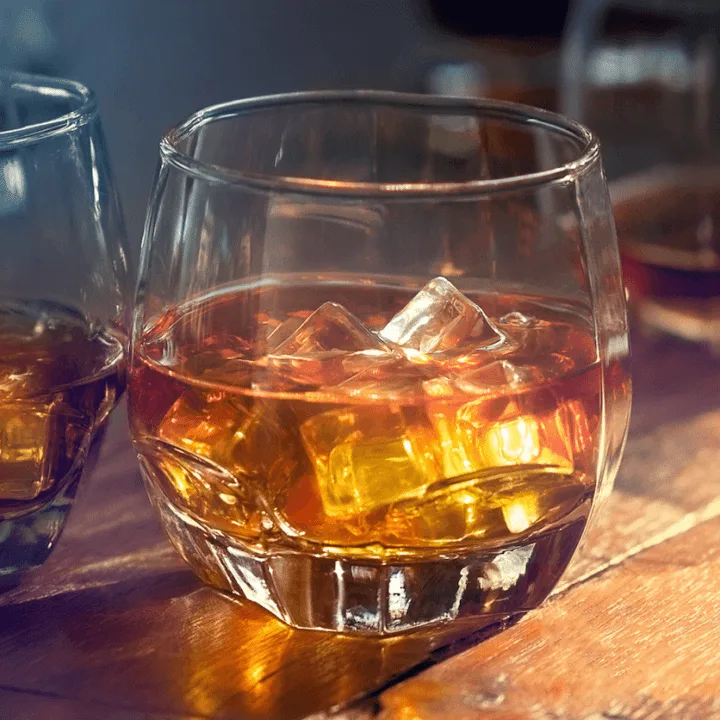 Royal Flush Shot
Flush with flavor, the Royal Flush Shot is a delicious way to enjoy your favorite spirit. Perfect for any occasion, this unique shot features a blend of cranberry juice, peach schnapps, black raspberry liqueur, maraschino cherries and Crown Royal Whiskey. The result is a smooth, refreshing drink that is sure to please.
Ingredients
2 1/2 oz cranberry juice
maraschino cherries, to garnish or serve after shot
Instructions
Using a shaker, combine all the ingredients. Add a generous scoop of ice.
Shake for 30 seconds, then serve in shot glass (or over ice in lowball glass if you want the cocktail version). Enjoy!
Nutrition Information:
Yield:

1
Serving Size:

1 grams
Amount Per Serving:
Calories:

272
Total Fat:

0g
Saturated Fat:

0g
Trans Fat:

0g
Unsaturated Fat:

0g
Cholesterol:

0mg
Sodium:

7mg
Carbohydrates:

36g
Fiber:

1g
Sugar:

34g
Protein:

0g