Wellness shots like the Ginger Shot are an easy way to add more nutrition to your diet because they contain healthy ingredients like ginger and lemon juice that kick-start your metabolism and boost your immune system. Here's everything you need to know to make a tasty homemade ginger shot.
What Is a Ginger Shot?
When you hear "shots," you probably think of boozy slammers, but Ginger Shots are a different kind of drink altogether. These wellness shots combine ginger juice, lemon, and honey to make a sweet-and-sour cocktail you'll love slamming every morning before breakfast. They're loaded with immunity-boosting vitamins and minerals, which makes them the perfect way to start your day.
How to Make a Ginger Shot
Making Ginger Shots takes a little time, equipment, and patience, but these delicious, immune-boosting mini juices are worth the effort. Make them on the weekend, and you'll have a full week of shots in your fridge, ready to drink before breakfast.
1. Prep
You'll need about a pound of fresh ginger root, six lemons, and ¼ cup of honey. To start, wash and dry your ginger root, ensuring no dust is left on the skin. Don't worry about peeling it – you'll be straining out all the pulp later, so peeling it now would be a waste of time. When it's clean, chop it into coarse bits.
2. Blend
Next, squeeze the juice out of the lemons with a citrus juicer or your hands and remove any seeds. Add the ginger, lemon juice, honey, and 1 cup of water to a blender. A full-size blender works best for this recipe, but a personal-sized smoothie blender will do if that's what you've got. Blend the mixture until it's smooth, scraping the edges of the pitcher as needed.
3. Strain
Then, set a large mesh strainer over a medium bowl and line it with at least two layers of cheesecloth. Pour the Ginger Shot mixture into the lined strainer and allow it to sit for 15 minutes or so to let gravity do the work of getting the juice out of the pulp.
When the dripping slows down, gather up the edges of the cheesecloth to make a little bag of juicy pulp. Twist the edges to tighten, then squeeze until every last bit of juice is out of the pulp. Discard or compost the pulp left in the cheesecloth.
No Strainer? No Problem.
If you don't have any cheesecloth, you can use a spoon to press the juice out of the pulp in the mesh strainer. Your ginger shots will be a little pulpier than if you used cheesecloth, but that's not necessarily a bad thing. There are still plenty of vitamins and nutrients left in the ginger pulp, so you'll get extra nutrition out of your Ginger Shots if you skip the cheesecloth.
You can even use a clean, lint-free tea towel if you don't have a mesh strainer or cheesecloth. Lay it out over a bowl, dump the blender contents into the towel, then twist it up and squeeze. You'll lose a little bit of the juice because the tea towel will absorb it, but it's better than not straining at all.
Of course, if you have a juicer machine, the whole process is even easier. Simply run the chopped ginger through the juicer first, then the lemons, and add water and honey to taste.
4. Pour
Use a funnel to pour the strained juice into two-ounce mini juice bottles, then screw on the lids and store in the fridge until ready to serve. You can get the maximum health benefits from this tasty wellness shot by drinking one a day on an empty stomach first thing in the morning.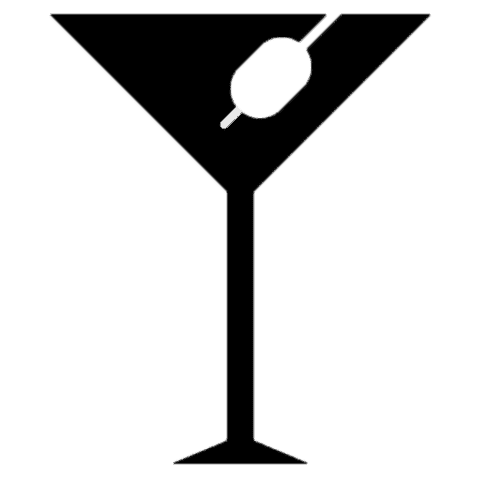 Ginger Shot
These Ginger Shots are the perfect immunity shot to help you start your day on the right foot. They're loaded with potassium and Vitamin C and pack a powerful immunity-boosting punch. Make these on the weekend so you'll have a week's worth of wellness shots ready to drink in your fridge.
Ingredients
1 pound fresh ginger
6 medium lemons
1 cup water
¼ cup honey
Instructions
Wash and dry the ginger root, wiping off any dust from the skin. Chop the ginger into coarse pieces.

Juice the lemons using a citrus juicer and remove any seeds.

Add ginger, juice, water, and honey to a blender and blend until smooth.

Set the mesh strainer over a bowl and line it with a few layers of cheesecloth.

Pour the ginger mixture into the mesh strainer and allow it to drain for 15 minutes.

Gather up the edges of the cheesecloth and twist to tighten. Wring out all the liquid into the bowl until it stops dripping completely. Discard or compost the leftover pulp in the cheesecloth.

Pour into miniature juice bottles and chill until ready to serve.

Drink one shot per day in the morning on an empty stomach.
Notes
Equipment
Citrus juicer

Grater

Blender

Mesh strainer

Cheesecloth

2-oz bottles with lids
Nutrition Information:
Yield:

8
Serving Size:

1
Amount Per Serving:
Calories:

96
Total Fat:

1g
Saturated Fat:

0g
Trans Fat:

0g
Unsaturated Fat:

0g
Cholesterol:

0mg
Sodium:

10mg
Carbohydrates:

25g
Fiber:

3g
Sugar:

11g
Protein:

2g
The nutrition data provided is only an estimate.
Ginger Shot Variations
These immunity shots are great for you on their own, but you can add even more healthy nutrition to your lemon Ginger shot (see also: Lemon Drop Shot)with these powerhouse ingredients:
Cayenne Pepper Ginger Shot
Cayenne pepper is heart-healthy, anti inflammatory, and full of antioxidants. A sprinkle of this in your Ginger Shots gives you even more immune-boosting benefits, plus a spicy kick that goes great with the lemon and ginger.
Turmeric Ginger Shot
Turmeric is a superfood that improves immune function and heart health and even fights cancer. Add a dash of this bright yellow spice to your Ginger Shots to make a powerful Ginger-Turmeric shot.
Black Pepper Ginger Shot
The main health benefit of black pepper is its anti inflammatory properties, but it also contains lots of antioxidants. Add some freshly ground black pepper to the basic Ginger Shot (see also: Dr Pepper Shot)recipe to get even more immune-boosting benefits out of every sip.
Coconut Water
Water is essential for the human body to function, but it doesn't bring any nutrients to your Ginger Shots. To make every ingredient count, replace the water with coconut water, which improves hydration and provides added potassium.