The Snake Bite shot is a strong whiskey slammer with a bite like a venomous snake – which is probably how it got its name. This is the shot to order or make if you want a quick buzz that doesn't mess around. You know the party's about to get wild when you serve a round of Snake Bite shots. Here's what you need to know to make this popular whiskey cocktail.
What Is a Snake Bite Shot?
There's not much information about the history of the Snake Bite shot, but somewhere along the way, it became a common order in North American bars. It combines Yukon Jack, a heavily sweetened Canadian whiskey-based liqueur, and Lime Cordial. The combination packs a powerful, lip-puckering punch that you won't soon forget.
How to Make a Snake Bite Shot
The Snake Bite shot is super easy to make, whether you want to have one by yourself or share a round with friends. Add 2 ounces of Yukon Jack and ½ ounce of Rose's Lime Cordial per serving in a cocktail shaker with ice. Shake to combine, then pour into a tall shot glass. You can garnish it with a lime wedge if you'd like, but honestly, this isn't that kind of shot. You don't need garnish for a slammer this intense.
The Snake Bite shot is insanely strong – so strong, in fact, that some bars won't even serve it. The ones that do often replace the Yukon Jack with Southern Comfort, Crown Royal, or some other whiskey. That's because Yukon Jack is a 100-proof liqueur, while other whiskeys are usually around 80-proof.
And yes, you read that correctly – even at 50 percent alcohol, Yukon Jack is still considered a liqueur. Its base is an overproof Canadian whiskey, (see also: Best Canadian Whiskey)but the added sugar turns it from liquor to a liqueur. It also makes the Yukon Jack the perfect sickly sweet alcohol to make a vicious Snake Bite shot.
Rose's Lime Cordial, a heavily sweetened lime syrup, is the perfect pairing for this face-puckering slammer, but plain or sweetened lime juice is fine, too. Some bold bargoers even order a bottle of hot sauce to spice up their Snake Bite shots, (see also: How Many Shots in a Bottle?)but this is optional.
If you don't have a cocktail shaker, you can pour the Yukon Jack and lime cordial directly into the shot glass. Just beware that the venomous Snake Bite shot is even stronger when prepared this way since there's no ice to dilute it.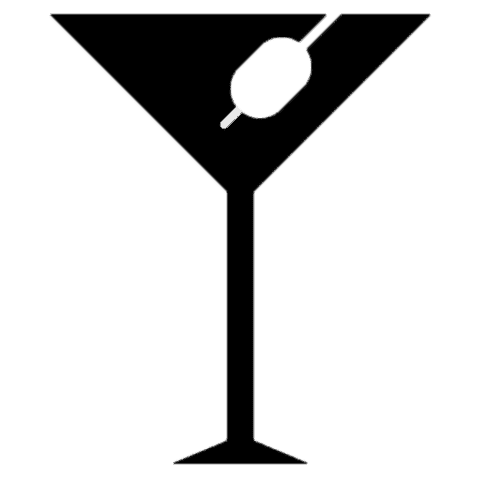 Snake Bite Shot
The Snake Bite shot is an intense whiskey-based slammer that will instantly make you feel the buzz. Made with 100-proof Yukon Jack, this sweet-and-sour cocktail has a powerful bite. It's a great way to start the party, but don't overdo it because too many Snake Bite shots can leave you with a vicious hangover. Swap out the Yukon Jack with any ordinary-proof whiskey for a shot with a little less venom.
Ingredients
2 oz Yukon Jack
½ oz lime cordial
Lime wedge (optional)
Instructions
Add Yukon Jack and lime cordial to a cocktail shaker filled with ice.

Shake to chill and combine, then strain into a tall shot glass.

Garnish with a lime wedge, if desired.

Serve.
Notes
Equipment
Tall shot glass

Cocktail shaker

Ice
Nutrition Information:
Yield:

1
Serving Size:

1
Amount Per Serving:
Calories:

24
Total Fat:

0g
Saturated Fat:

0g
Trans Fat:

0g
Unsaturated Fat:

0g
Cholesterol:

0mg
Sodium:

2mg
Carbohydrates:

9g
Fiber:

2g
Sugar:

1g
Protein:

1g
The nutrition data provided is only an estimate.
Snake Bite Shot Variations
There's nothing like the original Snake Bite shot, but there are plenty of cocktails that pack a similar punch. Whether you're looking for a snake-themed mixer for your next country-western party or just can't get enough of that whiskey-lime combination, here are some related drinks you may want to try out.
British Snakebite Cocktail
There's something different about snake venom in the UK because the British Snakebite cocktail is a completely different animal from the North American Snake Bite shot. This lager-based cocktail is closer to a Black and Tan than a party shot, but it's still delicious.
To make it, fill a pint glass half-full with cider, then top it off with a layer of beer. Lager is the traditional choice, but stout is common as well. Add a shot of blackcurrant liqueur, and you've got a "Snakebite and Black."
Bourbon Rickey
The Bourbon Rickey is another whiskey and citrus cocktail that's more pleasantly sippable than the Snake Bite shot. To make it, squeeze half a lime over ice in a rocks glass. Drop the squeezed lime into the glass, add 1½ ounces of bourbon, and top it off with sparkling water. Stir gently and enjoy.
Water Moccasin Shot
This variation on the Snake Bite shot is a slightly tamer serpent, but it still has a venomous bite. To make it, add 1 ounce each of peach schnapps and whiskey to a cocktail shaker with ice, followed by ½ ounce each of triple sec and sour mix. Shake to combine, strain, and serve.
Northern Lights Cocktail
Yukon Jack is a sickly sweet liqueur that most people can only enjoy diluted or mixed in a cocktail. The Northern Lights cocktail is another popular way to sip this whiskey-based liqueur. To make it, pour 2 ounces of Yukon Jack and a dash of peach schnapps over ice in an old-fashioned glass. Top with 2 ounces of cranberry juice and 2 ounces of orange juice, and you have a tropical-tasting beverage.