A Mai Tai is one of the most popular rum based cocktails you can get- it is fruity, tropical and sweet, but is stronger than a daiquiri.
It is made with both white rum and dark rum, along with other ingredients, and has a lovely bright appearance which is very appealing.
This cocktail was first made in the 1940s in San Francisco, even though it is heavily influenced by Hawaiian flavours.
You can order a Mai Tai cocktail in most bars and restaurants that serve cocktails, and any good bartender should know how to make one. But you can also enjoy this fruity drink at home.
You will need to get two types of rum, and there is a lot of choice available when it comes to both white and dark rum(see also: Best Rum For Dark And Stormy).
We have put together a list of the best rums that you can buy online. This should make it a lot easier for you to pick which rum will be best for you to include in your cocktail.
What Is A Mai Tai Cocktail?
A Mai Tai is a fruity and refreshing cocktail with two different types of rum. Tangy flavours, sweetness, and is served over ice.
The exact ingredients can vary depending on which bartender makes it for you, as they tend to adjust the sweet ingredients based on the choice of rum used to ensure that all of the flavours complement each other perfectly.
To make two glasses of Mai Tai, you will need 2 ounces of light rum and 2 ounces of dark rum. Fill a cocktail shaker half way with crushed ice, then add the rum.
You should also add 2 ounces of fresh lime juice, one ounce of orange liquor, one ounce of orgeat syrup, and half an ounce of simple syrup.
Shake well for around thirty seconds until all of the ingredients are well blended.
Mai Tai cocktails are traditionally served in an old-fashioned style glass, but you can serve them in whatever glasses you have at home.
Pour the mixture evenly between two glasses, including some of the crushed ice. Add more crushed ice if necessary.
When it comes to a garnish, there are several choices. A fresh wedge of lime works nicely, or a glace cherry. You can also use a sprig of fresh mint, or a combination of all three.
White Rum
There are lots of white rums available, but not all of them are made equal! Here is our pick of the best white rums for you to include in your Mai Tai cocktail:
No products found.
White rum has a reputation for being quite harsh flavour, but this Bacardi is smooth and refined.
You will be able to taste vanilla and almond, along with an oaky note from the barrels the rum is aged in.
It is aged for at least a year, which gives it a well-balanced flavour. It is light-bodied and dry, with a long finish which makes it perfect for cocktails.
This special rum is a blend of different kinds of rum, aged between three and five years. It is clean, smooth and refreshing, opening with notes of vanilla bean and pineapple.
Then you get a deeper hit of citrus fruit with the flavour of zesty lime and a grassy element, balanced by a sweet hint of creme brulee.
Finally, it finishes on sweet toffee. This full-bodied white rum is rich yet delicate.
This makes it ideal for using in cocktails, as it brings a silky element and great flavour without overpowering the other ingredients.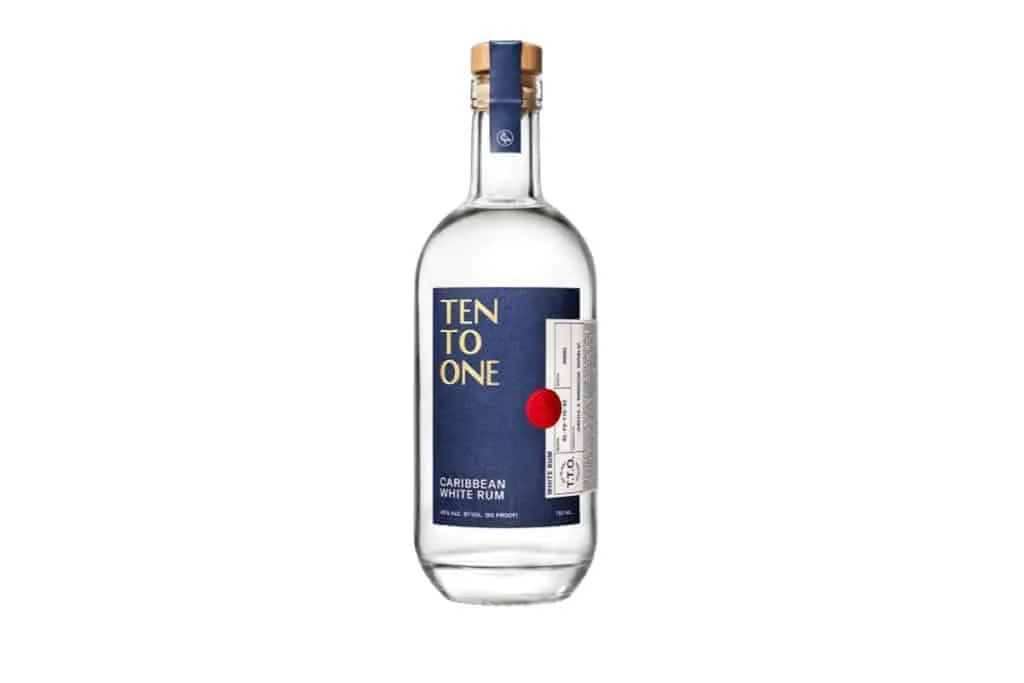 This white rum from the Dominican Republic has all of the character you would expect from a Caribbean rum. It has no added sugars or flavours, and is 45 percent alcohol content.
It is crystal clear, with an aroma of white pepper, white flowers like jasmine, along with a grassy, herby element. You might also pick up the scent of ripe citrus fruits, honeysuckle, coriander and lemongrass.
This rum has a clean taste on the palate, with a crisp flavour with notes of zesty lemon, herbs and minerals. Then you get a note of white followers, followed by sweet undertones and a delicate finish.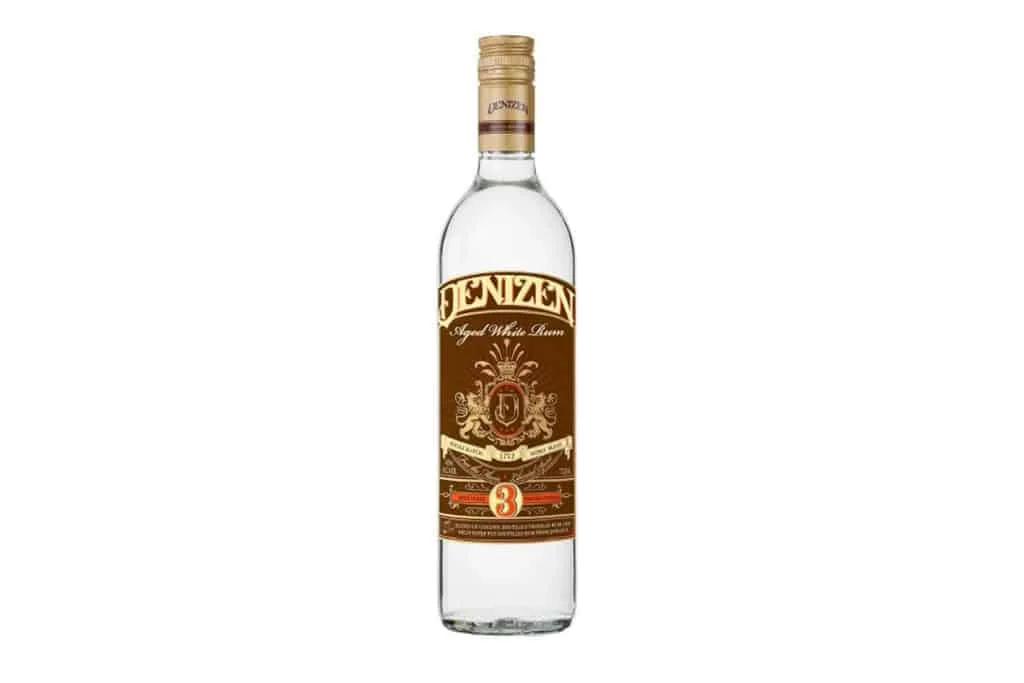 If you want a unique Caribbean rum for your Mai Tai cocktail then this aged rum will do the trick!
It is a blend of three different styles of rum from Trinidad and Jamaica, carefully selected by E & A Scheer who have been hand-crafting Caribbean rums since the early 1700s.
The aroma is very pleasant, with notes of toasted coconut, pineapple and mango. It is medium to full-bodied with clean flavours of banana, pineapple and fresh sugar cane.
The finish is long, with subtle woody flavours, sweet vanilla, and tropical passion fruit. This well-balanced rum is perfect for use in cocktails like a fruity Mai Tai.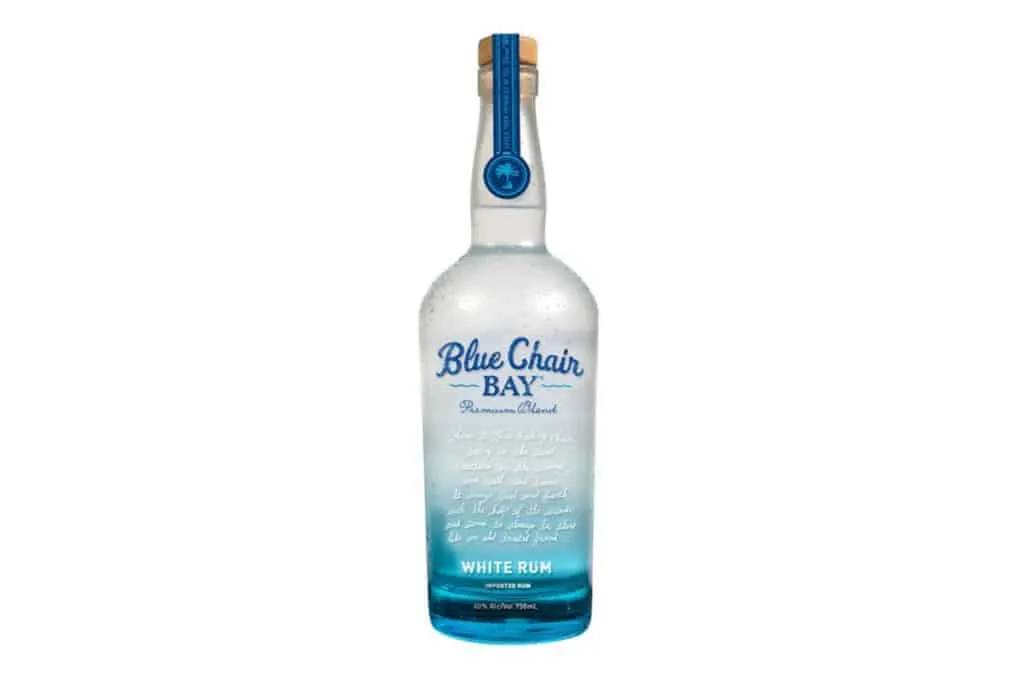 This passionate rum is inspired by the island lifestyle of Kenny Chesney and is aged less than 100 feet from the water.
It is fresh, smooth and clean, with a tempting smell of tropical fruits and golden sugar.
You will be able to taste these elements, along with dried fruits, vanilla and mild spice. The finish is rich and reflective of the premium ingredients used in this rum.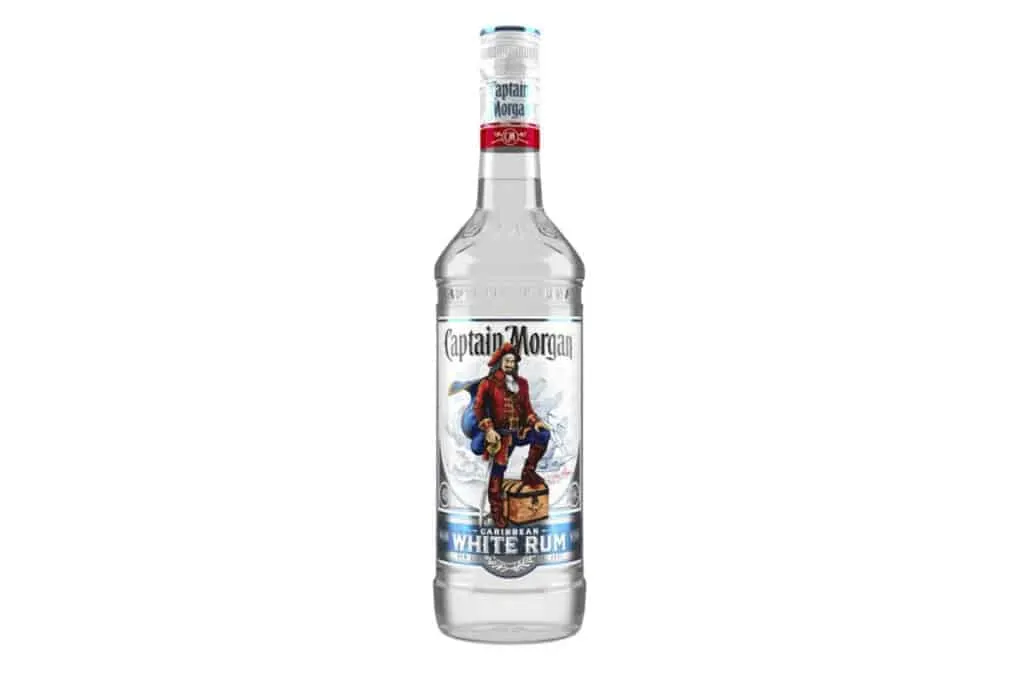 You can always rely on Captain Morgan to produce a good quality rum that is reasonably priced and versatile.
This white rum is no different – it is inspired by the pristine waters of the Caribbean and is distilled five times for a pure finish.
Made from the finest cane molasses, this rum is smooth and easy to drink, making it an ideal ingredient for cocktails.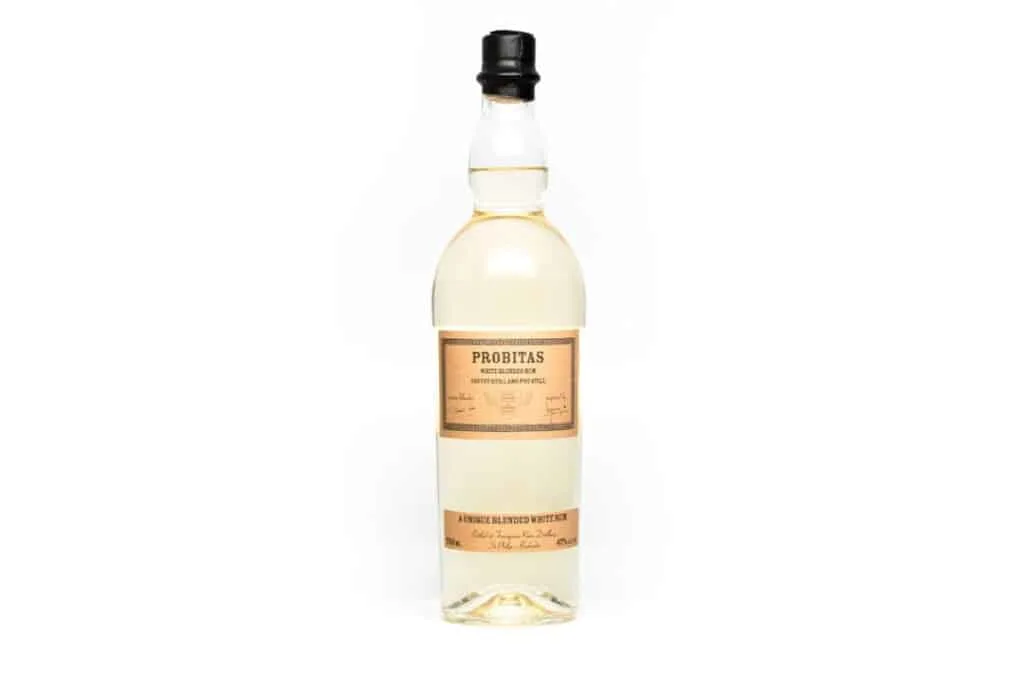 Probitas has a great history, as Probitas began as a joint venture between two of the most iconic Caribbean distilleries to produce a blended white rum.
White rums like this were part of the rising post-prohibition popularity of cocktails like the daiquiri.
With aromas of pineapple and banana, a dominant flavour of coconut and hazelnut, with notes of sugarcane and a grassy element. You might also get a hint of lime peel and spices.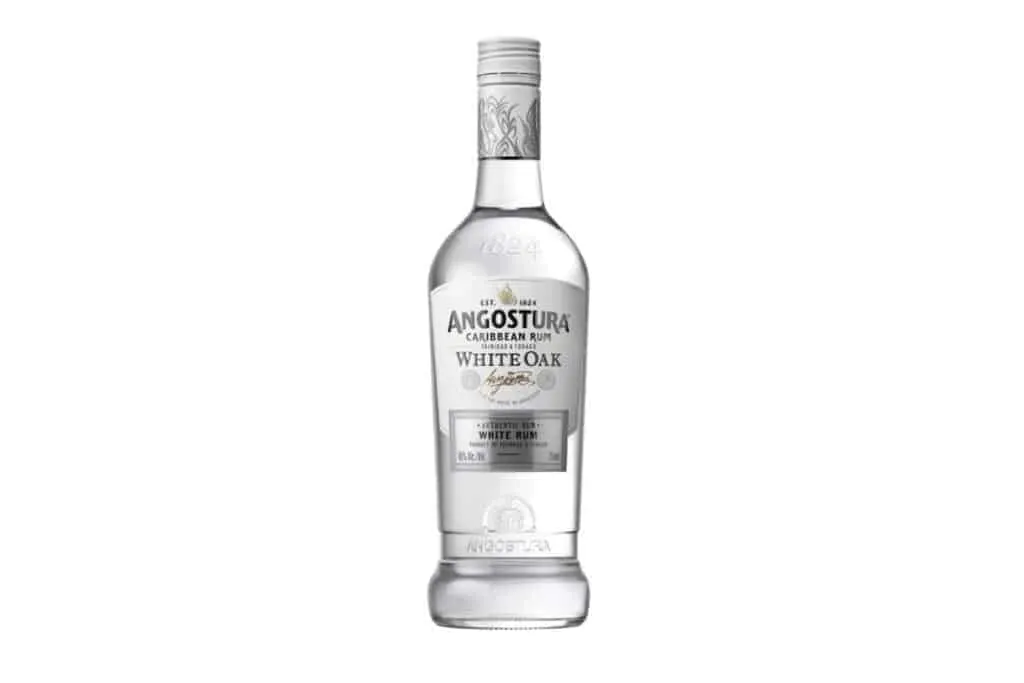 This is a classic white rum – clear, light, and smooth with a creamy feel in the mouth.
It has the smell of tropical fruit and caramelised bananas, and flavours of coconut, molasses, burnt sugar and plantain, a hot peppery finish.
This rum is medium bodied and dry with a fantastic legacy – The House of Angostura owns the only rum distillery still running in Trinidad today.
Dark Rum
Once you have chosen your white rum, you will need to pick out a dark rum. Here are the ones that we think are best:
No products found.
As a Mai Tai cocktail is traditionally made with Jamaican rum, Myers is perfect. It is made from 100% Jamaican Molasses with notes of tropical fruit and chocolate.
It is dark, rich, and aged in white oak barrels for a smooth and well balanced flavour.
It also has a spicy finish with an aroma of coffee, toffee and ripe pineapple. The flavour notes of caramel and honey are perfect in a sweet cocktail.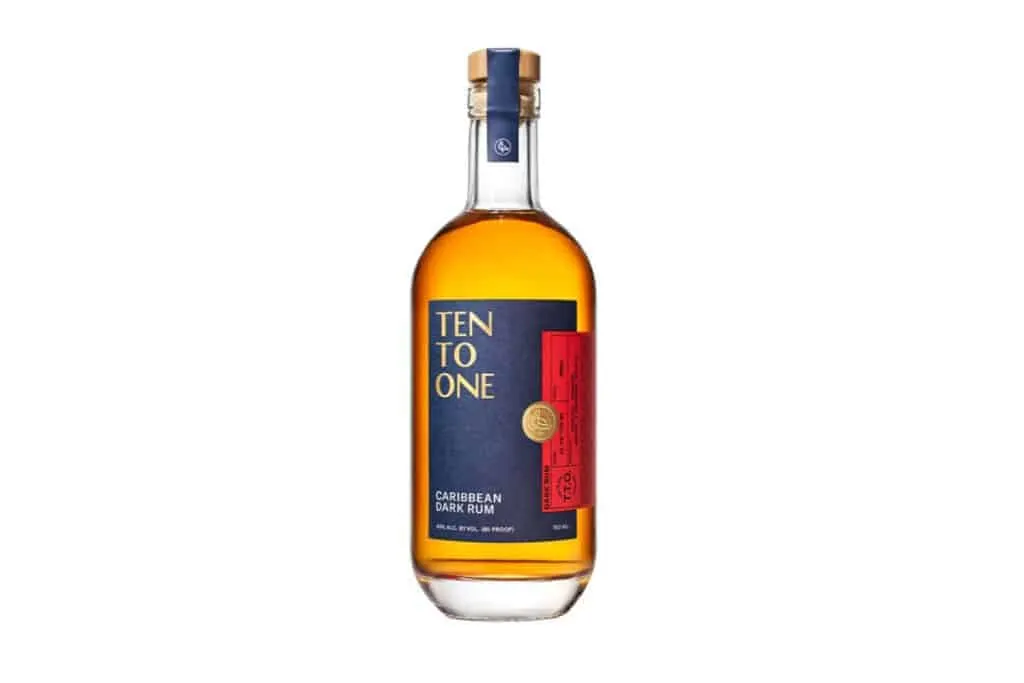 8 year old Barbados rum is blended with rum from the Dominican Republic, Jamaica and Trinidad. This skillful blend is aged in white oak barrels and has no added sugar or flavourings.
The flavour is a tribute to Caribbean culture, inspired by individuality and a love of life.
The colour is reminiscent of honey and amber, and the aroma has strong elements of cooked fruit and spices.
Whilst the scent is sweet, the flavours are much more savoury – cedar, tobacco, and vanilla along with worn leathers. You will also get notes of baked apples and bananas, with a dry and clean finish.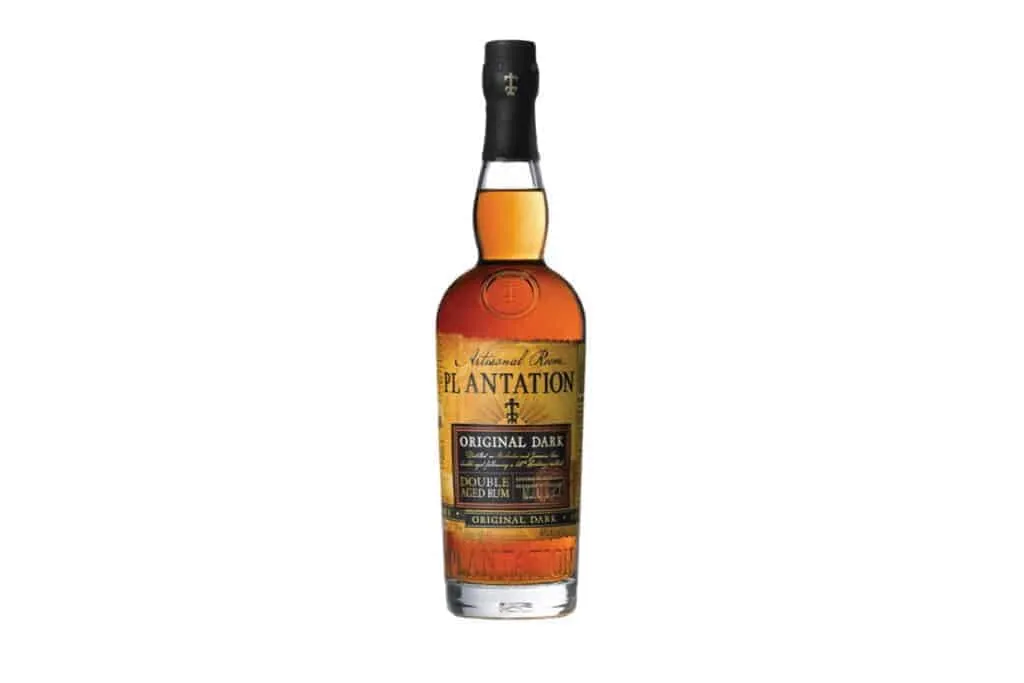 If you are looking for a rich and intense rum to add to your Mai Tai then this Plantation dark rum is perfect. It is blended in Jamaica and Barbados but aged in France.
You will notice the delicious fruity flavours of plum and vanilla, along with cinnamon, cloves and a smoky element that comes from the oak barrels.
Whilst this rum is good enough to enjoy neat, it was created to be an ideal ingredient for cocktails.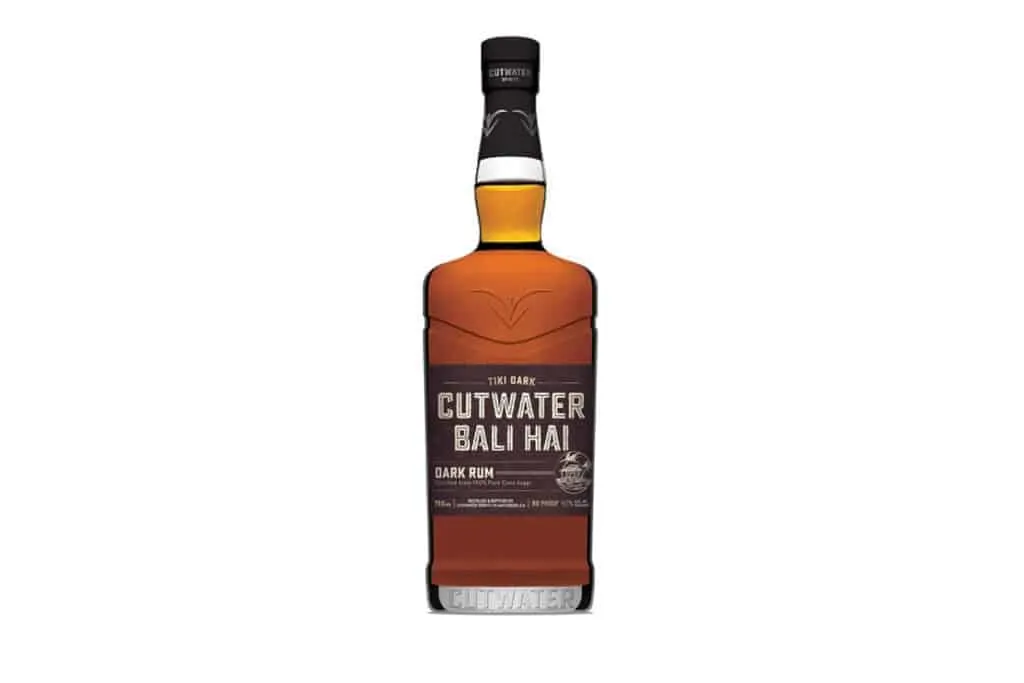 This rum is a blend of white rum, and a dark rum that has been aged in a barrel for four years.
It is smooth, rich, and sweet with the little fiery kick that you would expect from a tiki style rum. You will notice flavour notes of caramel, vanilla and buttery toffee.
This 80 proof rum is distilled in San Diego and has 40 percent alcohol content. It would make the perfect ingredient for a Mai tai cocktail, or any other rum based cocktails.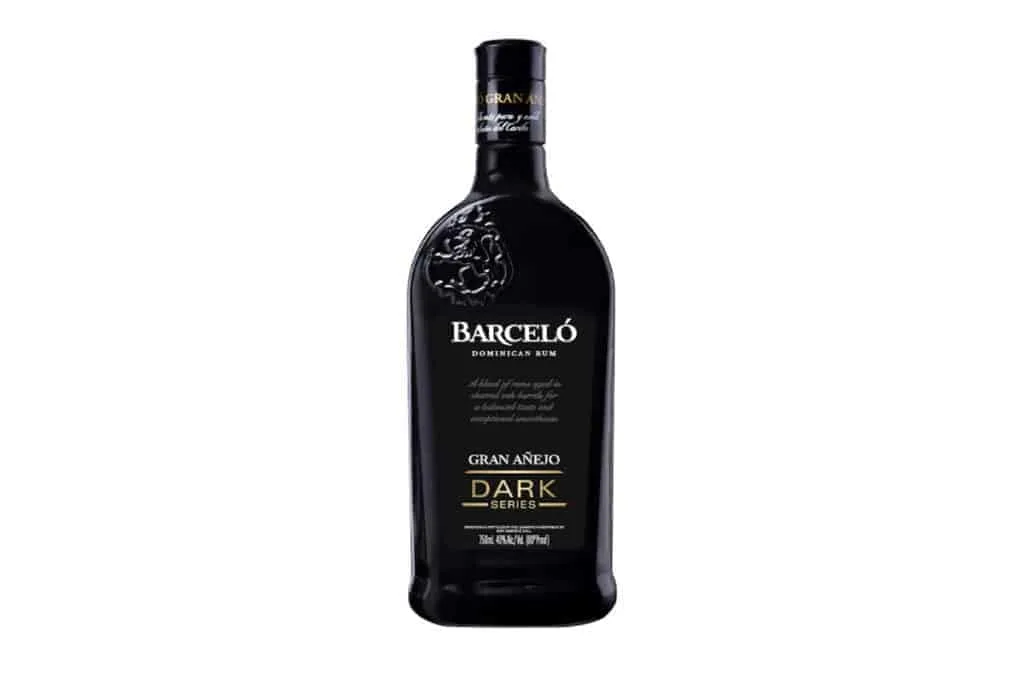 This amber rum has a fruit aroma of black cherry and orange peel. You will also be able to pick up the scent of caramel, vanilla, spice, and toasted oak.
This rum is well structured and rich, with strong notes of espresso beans, dark chocolate, honey and toasted notes. The taste of caramelised fruits gives this rum a sweetness.
The long finish is characterised by cinnamon, molasses and spicy black pepper.
This rum is aged for up to six years which makes it very special and it will lift any drink that you add it to, including a Mai Tai cocktail.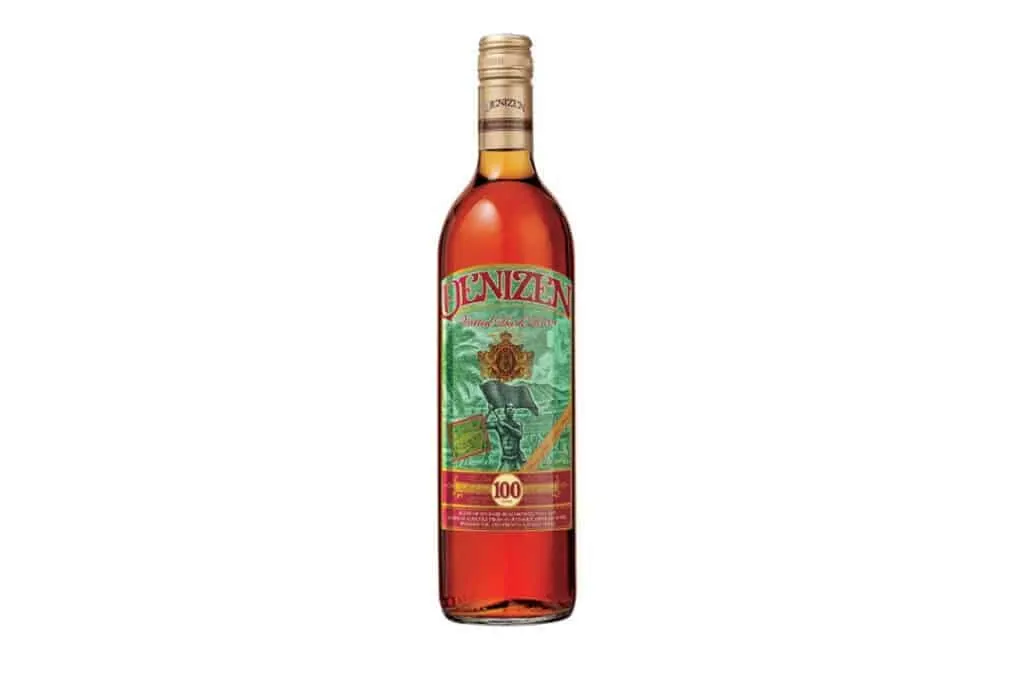 Denizen is an old-world style rum that is blended using traditional methods dating back to the Mid 18th Century.
It has a complex and layered flavour- brown sugar and peach come together with green plantain and baked spices.
The floral yet earthy aromas are enticing, with hints of tropical fruit and a warm, golden aroma.
This story behind this rum is very important as it was dedicated to the slaves who came together to rebel against their Brisith colonists in Guyana in 1823. Their courage is honoured in this bold rum.
Non-Alcoholic Rum
If you don't drink alcohol or you want to prepare a cocktail for guests who cannot drink due to health reasons or personal preference, you can still whip up an impressive Mai Tai cocktail.
These non-alcoholic spirits are a great substitute for rum:
No products found.
This award winning non-alcoholic spirit has tasting notes of citrus, oak and white sugar cane. Whilst it won't get you drunk, it still has all of the characteristics necessary to be an ideal ingredient in a delicious cocktail.
No products found.
This non-alcoholic spirit is also award winning, and tastes of caramel and fudge.
You will also pick up notes of fig, toasted nuts, maple and vanilla. It is rich and deep enough to make a fantastic cocktail.
Buyer's Guide
Now that you have our top picks of white and dark rums for your Mai Tai, you need to decide which ones you want to buy in your cocktail. If you aren't sure which rum you should get, we have some advice on selecting your ideal product.
The first thing to decide on is how much money you want to spend. You need two types of rum, so you have to split your budget between two items.
All of the rums we have included in our list are affordable, and good value for money, so whatever your budget you should be able to find something for you!
If you don't want to split your money equally between both types of rum, you should probably spend a little more on the dark rum.
Dark rum is rich and intense and adds a lot of important character to your cocktails.
Once you have decided on your budget, you should think about the flavour notes that you want to come through in the cocktail. Each rum is unique, but you can choose the one that will most appeal to your palate.
If you like your drinks particularly sweet then choose a rum with notes of vanilla and fruit.
If you prefer a more balanced flavour then pick one with savoury, earthy notes to contrast the fruity flavours in the cocktail.
There are also citrus flavours in the cocktail, so you could choose a rum with similar flavours to complement this.
As there are two different rums used in a Mai Tai, you also need to think about how they interact with each other as well as with the other ingredients in the cocktail.
You can go one of two ways with this- you can either choose flavours that compliment each other, or choose ones that contrast to try and create a more balanced finish.
It depends on how brave and experimental you are feeling!
Remember you can also adjust some of the ingredients in the cocktail itself to accompany the rum you choose – try adding grenadine or a splash of an additional fruit juice to make the flavours more vibrant or mellow.
If you are still uncertain about which rum to choose, consider the brand and the history of the product.
Some distilleries have been in operation for longer than others, which does not necessarily mean that their rum is better but they have a richer history and perhaps a more traditional recipe. Some regions are better known for making quality rum than others – Puerto Rico and the Carribean come to mind first!
If heritage is not as important to you, then you could try a more modern brand of rum, which are often distilled in the USA using ingredients from the Caribbean.
Frequently Asked Questions
What If Crushed Ice Isn't Available?
If you are making cocktails at home and you can't get hold of crushed ice you have two options. You can use full sized ice cubes, which will make the drink cold but will not be as authentic as the original recipe.
Alternatively, you can place some ice cubes in a zip lock bag and bash them with a rolling pin or a meat mallet to crush them.
Is There A Non-Alcoholic Alternative To Orange Liquor?
If you want to make a non-alcoholic Mai Tai cocktail with the Lyre's spirits, you will also need a non-alcoholic alternative to orange liquor as this is a key ingredient.
You can use Lyre's Orange Sec which will provide the right flavour for your cocktail.