There are lots of different cocktails you can make with rum, all with a unique flavour. One of the most popular rum cocktails is a Dark and Stormy, which was first created after the First World War.
The history of the drink first begins in 1806, when James Gosling's boat docked in Bermuda instead of the United States.
He started a rum business with his family and their product became very popular.
There was a Royal Naval Officer who ran a ginger beer factory, and his club the Goslings Black Seal Rum was combined with ginger beer.
The combination of flavours was incredible, and the Gosling Brothers trademarked the cocktail and which means it is now illegal to sell this cocktail without using their rum.
But if you are enjoying this cocktail at home, you can use whichever rum you like.
Goslings Black Seal Rum is a dark rum, so this is the best choice when it comes to making a Dark and Stormy.
There are lots of different dark rums available to buy online and it can be difficult to narrow down your choice.
We have put together a list of the best dark rums and why we like them, so it is easier for you to make your decision.
If you are still struggling to decide, have a look at our Buyers Guide for advice on how to choose a product that is right for you.
What Is A Dark And Stormy Cocktail?
When you make a Dark and Stormy cocktail, you must make sure that you use the right ingredients. As mentioned earlier, the official recipe uses Gosling's Black Seal Rum.
If you decide to use a different rum, make sure it is a good quality dark rum with a rich flavour.
The next ingredient is ginger beer. It must be ginger beer, not ginger ale, as the flavour is much more intense and suited to be paired with rum. You will also need fresh lime and ice cubes.
Place some ice cubes in a glass. Add two ounces of rum and 5 ounces of ginger beer.
There are two options when it comes to the lime- you can squeeze about half an ounce of lime juice into the drink and then garnish the glass with a wedge of lime, or you can just provide the lime wedge and the drinker can add their own lime juice.
You can increase these measurements to make a pitcher of cocktail to serve to multiple guests. You can also amend the ratio of rum to ginger beer to make the drink stronger or weaker depending on your personal tastes.
The use of ice makes this drink very refreshing, and the combination of fiery ginger and rich dark rum makes for a strong and bold flavour.
Our Best Rum For Dark And Stormy Reviews
This dark rum is the original brand used to create the Dark and Stormy cocktail(see also: Best Dark Rums For Cocktails). It is an incredibly rich, amber colour with an equally rich history.
The same recipe has been used for 150 years and it was originally bottled in champagne bottles and sealed in black wax, hence the name.
The logo of the black seal bouncing a barrel on its nose was not used until the 1950s. This rum has an aroma of fruitcake, herbs, spices, butterscotch, banana and vanilla.
The flavour is deep, intricate and well-balanced. You will pick up notes of sweet spices, stewed fruit and vanilla. The finish is spicy and crisp and often leaves a tingling sensation on your tongue.
No products found.
This classic dark rum is made with 100% Jamaican Molasses and aged in white oak barrels. It is rich and deliciously dark with notes of chocolate and tropical fruit.
It has a spicy finish that would work really well with the ginger beer in a Dark and Stormy cocktail. It has 40 percent alcohol volume and a warm, deep colour.
The aroma has hints of coffee, celery and allspice along with toffee and ripe pineapple.
It has a buttery, caramel taste when you first sip it, with notes of tobacco, leather and honey. Then you get a hit of dark chocolate and fig, followed by a finish of brown sugar and smoky oak.
No products found.
This is designed as sipping rum, but if you enjoy the flavour of strong rum then this could be the perfect choice for your Dark and Stormy cocktail.
It is amber in colour with a complex aroma, with characters of maple syrup, orange peel, brown sugar and licorice.
The flavour is sweet, with notes of toffee and fudge, with a smooth elegant finish. This rum is distilled in ancient copper pots then aged in oak barrels for twelve years.
This does make it pricier than some of the other rums on this list, but if you are a regular rum drinker looking for a real treat then this could be it.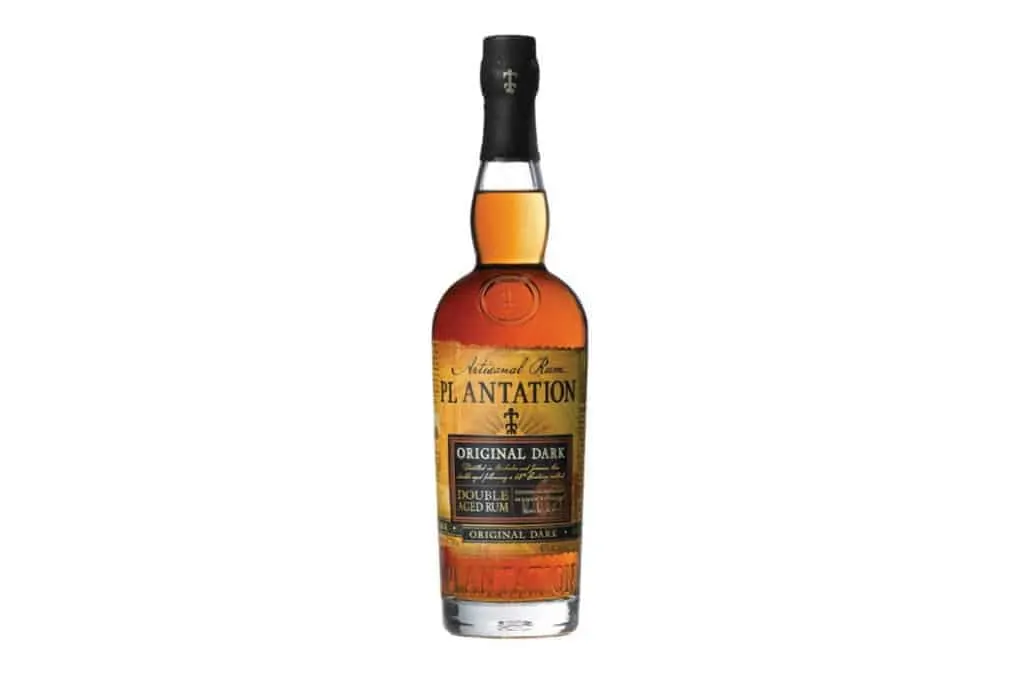 This rum is rich and intense, with strong fruity notes of plum, banana and vanilla. These flavours are blended perfectly in Jamaica and Barbados, then sent to France to be aged.
This makes the rum well structured and adds a smoky quality, with flavours of cinnamon and cloves.
This rum is designed to be ideal for cocktails, but is also good enough to drink neat over ice because it is double aged, which makes it elegant and profound.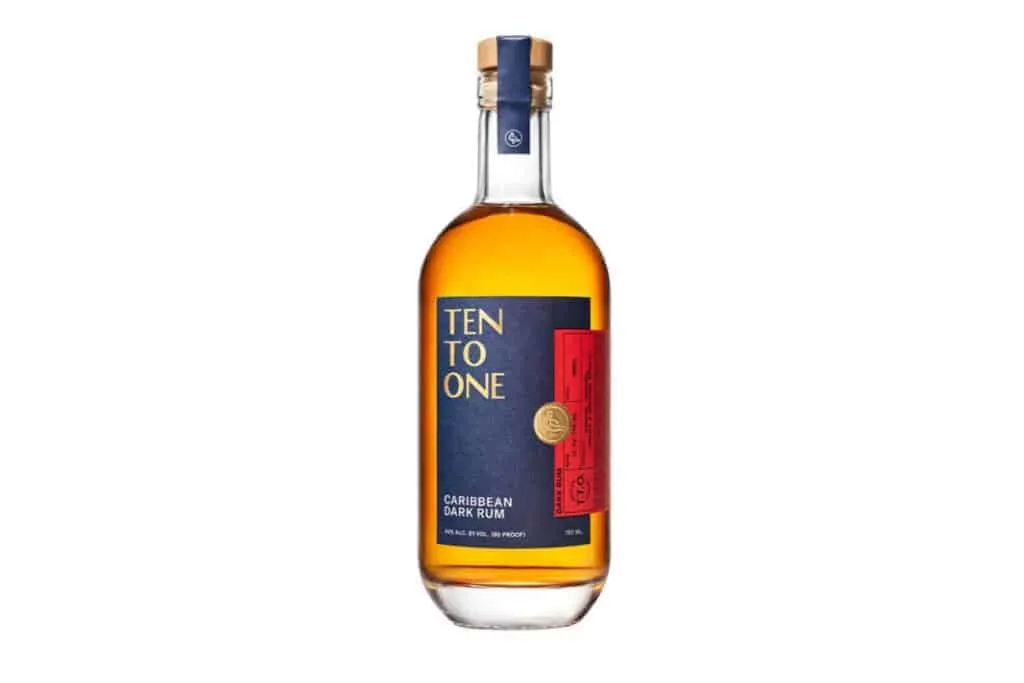 The Ten To One dark rum is a blend of different rums, brought together to create a flavour that expresses the freedom, individuality and love of life that is deep rooted in Caribbean culture.
8 year old Barbados rum is blended with Dominican rum, Jamaican rum, and Trinidadian rum. There is no added sugar or flavourings, just 100% rum with a 40% alcohol content.
It is aged in American white oak barrels which are ex-bourbon. This unique rum is ideal for use in cocktails, including a Dark and Stormy.
It comes in a very stylish and sophisticated bottle which also makes it a lovely gift.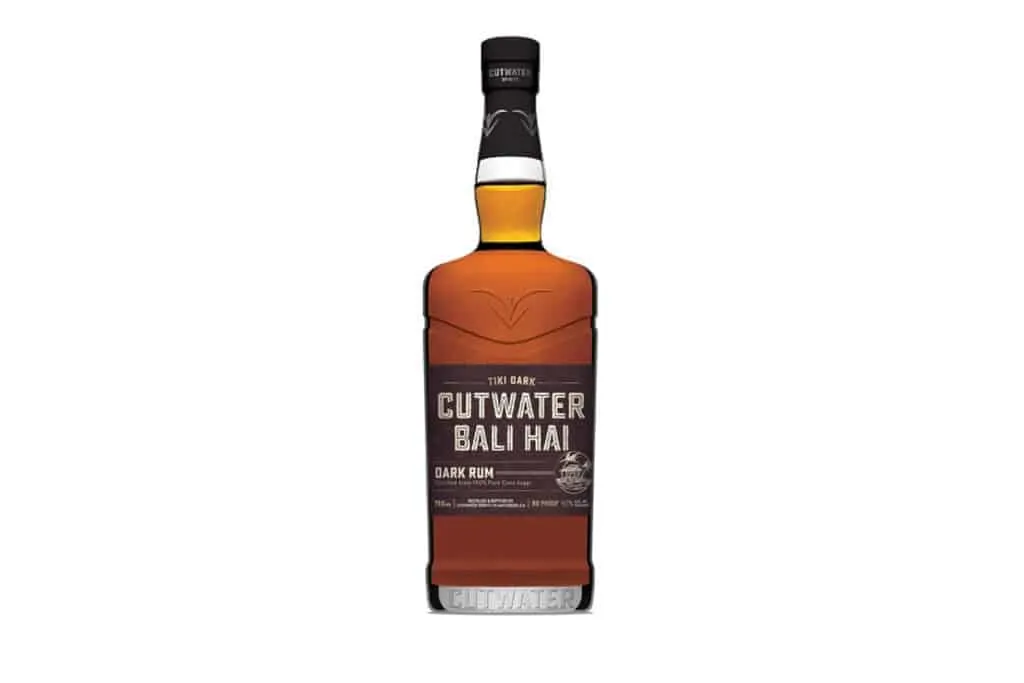 This tasty rum is a blend of barrel aged rum which is aged for four years, and white rum. This combination creates a rich, buttery, flavour with caramel, toffee, and vanilla.
This rum is distilled in San Diego and is incredibly smooth. It has won multiple awards for it's bold flavour and is perfect in cocktails like a Dark and Stormy or a Mai Tai.
This 80 proof rum has a 40 percent alcohol content so will add a nice punchy element to your drinks. The tiki element adds a fiery kick which is perfect with ginger beer.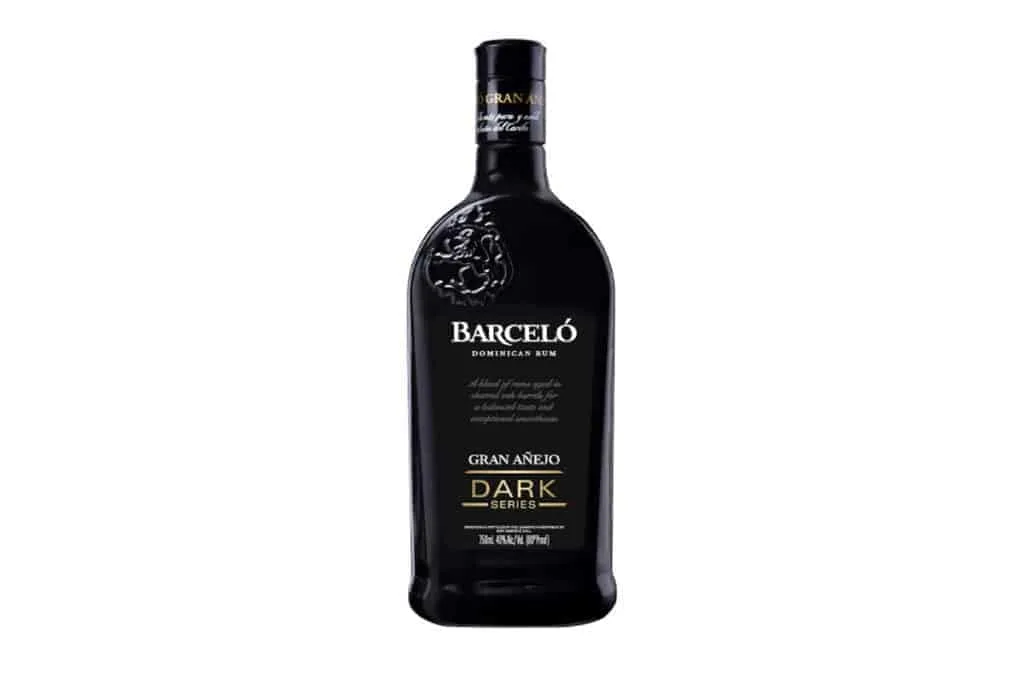 The history of this rum begins in 1930, when Barcelo & Co was founded by a Spanish man who moved to the city of Santo Domingo in the Dominican Republic.
Julian Barcelo began creating rum, and now this rum is the most exported rum in the Dominican republic and is sold in over 70 countries.
It has a brilliant amber colour with aromas of black cherry, orange peel, vanilla, caramel, spice, and toasted oak.
The flavours are rich and complex, with notes of caramelised fruits, sugar cane juice, espresso beans, dark chocolate, honey and toasted nuts.
The finish is long, with cinnamon, molasses and black pepper spice. This final flavour is a lovely accompaniment to the ingredients of a Dark and Stormy cocktail.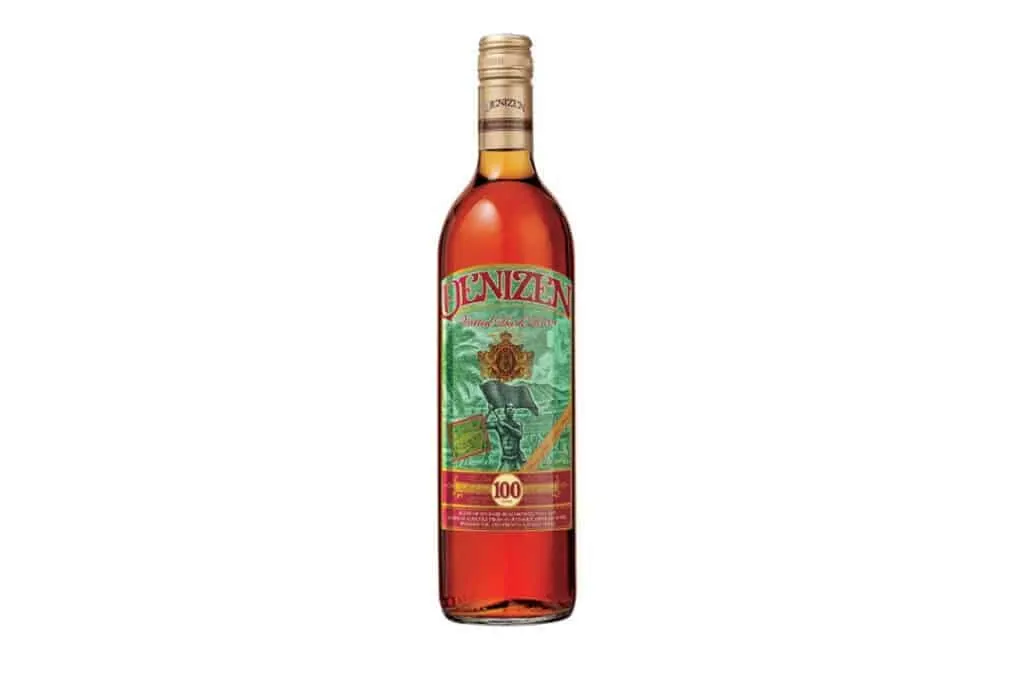 Denizen rum has a long history and uses traditional blending methods used in the mid 18th Century, creating a multi-layered, big flavour which is like the style of old-world rum.
This particular blend is dedicated to the slaves who couragesouly rebelled against their British colonists in Guyana in 1823.
It has a warm, golden colour with floral aromas with an earthy edge and hints of tropical fruits. It is sweet on the palate, with notes of brown sugar, peach and star fruit.
You can also taste the tang of green plantain, with a baked spice finish. It is a wonderful taste experience when sipped neat over ice, but is also a fantastic cocktail ingredient.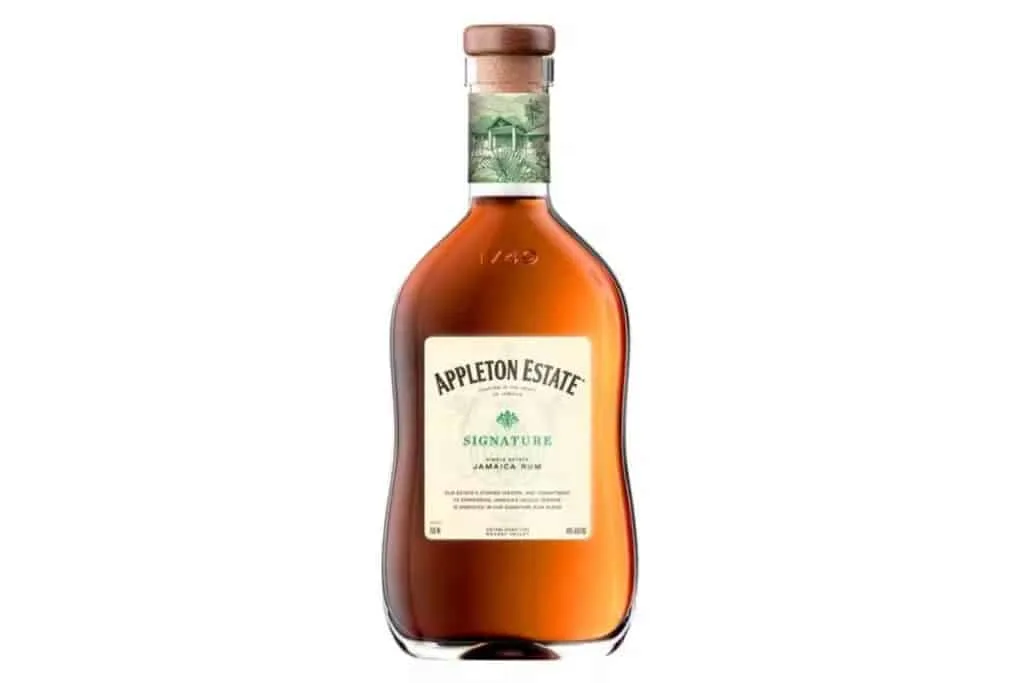 This aged rum is inspired by the vibrancy of Jamaica. The Appleton estate have been distilling rum for over 265 years and have achieved a perfectly delicious blend of flavours.
The most prominent flavour is fruit, with notes of dried apricot and fresh peach. You will also get a strong taste of molasses.
This rum has a golden amber colour and uses sugar cane grown on the Appleton estate and water from their own limestone spring.
Each step of the fermentation, distillation, blending and ageing process is meticulously managed by the estate, giving them a 'cane to cup' legacy which they are incredibly proud of.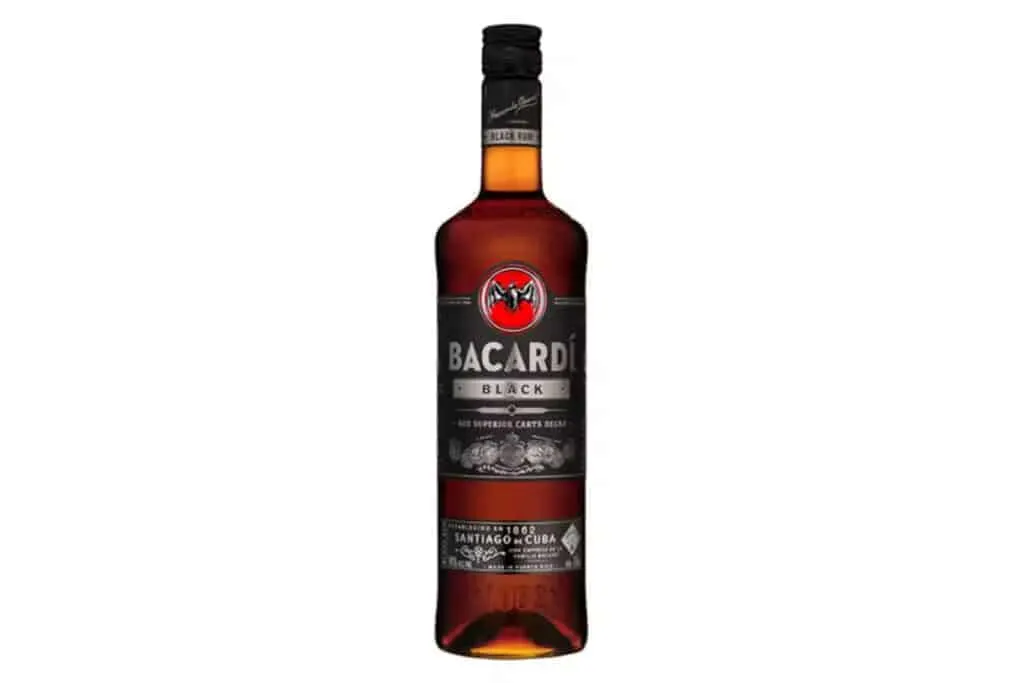 Bacardi is a very well known brand that offers many different types of rum.
Their black rum is perfect for a dark and stormy cocktail, with a medium body and an oaky finish from the heavily charred oak barrels it is aged in.
The main tasting notes are of sweet tropical fruits, vanilla, and buttery caramel, but you will also pick up a smoky liquorice flavour.
This well balanced rum is mellowed for three years and has a perfectly balanced flavour.
If you are looking for an alternative serving suggestion, the caramel flavour of this rum makes it a wonderful pairing for coffee liquor.
No products found.
If you want to enjoy a Dark and Stormy cocktail without drinking alcohol then you should try this non-alcoholic dark cane spirit from Lyre's.
It has flavour notes of caramel, fudge, fig, toasted nuts, maple and vanilla. This spirit has won awards for it's smooth flavour.
This is also ideal if you are hosting a dinner party and some of your guests don't drink alcohol, as you can make them some non-alcoholic cocktails which still taste as they are supposed to.
Whilst a Dark and Stormy is traditionally made with dark rum, some people like to use spiced rum to give it a sweet and spicy edge.
If you are looking for a nice spiced rum, you won't get better than Kraken spiced rum. You will instantly notice the iconic bottle, reminiscent of a Victorian rum bottle, with the round handles either side of the neck.
The most dominant flavours are cinnamon, vanilla and nutmeg, all perfectly balanced for a sweet and spicy finish. This unique 94 proof Caribbean rum is an excellent choice.
Buyers Guide
Now that you know which rums are the best for making a Dark and Stormy cocktail, it is time to decide which one you want to buy.
If you are having trouble narrowing down your choice then there are a few things you can consider to help you make your choice.
The first thing you need to decide is how much money you want to spend.
Most of the rums we have included on our list are very reasonably priced, with one or two pricier options for an even more premium product.
Any of the rums would be an excellent addition to your cocktail, so if you have a small budget then the cheapest options will still be a great purchase.
The second thing to decide is what kind of rum you want to use.
Whilst the traditional rum used in a Dark and Stormy cocktail is Goslings Black Seal Rum, you can use whichever rum you prefer.
We have offered a range of dark rums with varying flavour notes, depths of colour, and age. The more aged the rum is, the deep and rich the flavour will be.
Some rums are a blend of several different ages, which makes for a complex and layered flavour. If you want something that is easy to drink, go with a well known brand like Bacardi that caters to a wider audience of rum drinkers.
If you want an alternative to dark rum, you could try the non-alcoholic spirit for a soft cocktail.
This is ideal for people with health conditions or personal preferences that prevent them from drinking alcohol. You could also try a spiced rum for a sweeter, warm flavour.
Whilst all of these rums would go very well with ginger beer and lime, you can look into the individual flavour notes of each rum to find a combination that will work well for you.
If you like a punchy rum, then look for something with spicy flavour notes, or hints of tobacco, leather, and cracked black pepper.
If you prefer sweeter flavours, go for notes of vanilla and caramel. Some rums have warm elements of cinnamon, whilst others are enriched with flavours of fruits like figs and raisins.
If you are still having trouble figuring out which rum will be best, you can consider the history of the rum and the story behind the brand.
If you want an authentic Caribbean rum then you can choose one that is distilled in the Caribbean with ingredients from the local area.
There are also some excellent rums made in the United States, or distilled in the Caribbean but bottled elsewhere.
Some of the rich histories behind the biggest rum brands and their products are very interesting and may make you feel more favourably towards a particular type of rum.
Whichever rum you choose, you are certain to enjoy your Dark and Stormy cocktail.
Frequently Asked Questions
How Can You Get The Most Out Of Your Lime?
Using freshly squeezed lime juice is much more preferable to using bottled lime juice. Using fresh limes also allows you to use a wedge or a slice of lime as a garnish for your cocktail.
Some limes are juicier than others, so how can you ensure that you get plenty of juice from your lime? First of all, make sure that your lime is at room temperature rather than straight out of the refrigerator.
Before you cut the lime, roll it along a flat surface with the palm of your hand. This will ensure that plenty of juice is released when you squeeze it.
What Is The Best Kind Of Ginger Beer To Use For A Dark And Stormy Cocktail?
There are lots of different brands of ginger beer that you can use in your dark and stormy cocktail. If you are looking for a deep flavour, you won't get better than Old Jamaica Ginger Beer which is made with fiery Jamaican root ginger.