There are different types of rum such as dark rum and gold rum, but white rum is one of the most versatile spirits that you can enjoy in a wide variety of drinks. It is pale in color with a light body and a soft taste.
It is often quite sweet, and mixes well with fruit juices or in cocktails – it's great in a piña colada. 
Whether you are new to rum or you already know you love it, choosing rum online can be difficult. There are plenty of white rums to choose from, but how do you know which ones taste great and are good value for money?
We have made it easier for you by putting together a list of the best white rums available to buy online so you can choose which you want to try. 
If you get to the end of the list and are still struggling to make your choice, check out our buyers guide for some useful advice on how to select a product that is going to be suitable for you and your needs.
We also have an FAQ section if you want to find out more about rum.
Product Reviews 
No products found.
If you are looking for a white rum to use in cocktails then this one is ideal. The flavor is strong enough to hold its own amongst other flavors, without drowning them out or being too overpowering.
This rum was first made in 1862, and has been popular ever since. It is light and aromatic with flavor notes of almond and lime. It has a nutty aroma and feels smooth and creamy on the palate. The finish is dry, clean and fresh. 
This rum is aged for a minimum of one year in white oak barrels and shaped through a secret blend of charcoal to create a delicate and balanced flavor. It has 40 percent alcohol content and is perfect for making a classic mojito. 
No products found.
Malibu is one of the most well known varieties of white rum, with its signature coconut flavor. It has 20 percent alcohol content which is less strong than other kinds of rum, so you can enjoy it over a long evening without any concerns.
Caribbean rum is carefully blended with coconut liquor to create a sweet and well balanced flavor. It is such a versatile drink – you can enjoy it with coke or lemonade over ice, with fruit juices like orange or pineapple, or in a cocktail like a pina colada or a rum daiquiri. 
This rum is made using molasses from the finest sugarcane which is fermented and then distilled three times in Barbados. The liqueur flavored with natural coconut is then blended in before the bottling process.
Malibu is very affordable and is a great rum to start with if you are not used to drinking spirits.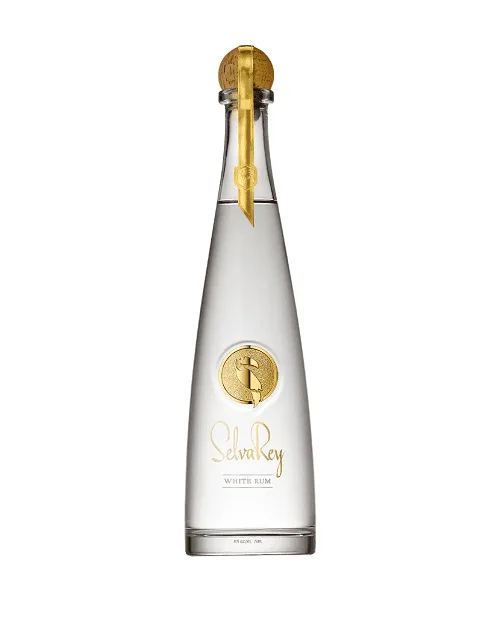 This rum was designed to be an ideal ingredient for cocktails whilst also tasting good enough to be sipped on its own over ice. It is made in the jungles of Panama from a blend of two different rums, aged for three and five years respectively in bourbon barrels (see also: Best Barrel Proof Bourbons).
This creates a balanced flavor that is both vibrant and rounded. You will notice flavor notes of toffee, caramel and butterscotch, along with vanilla, citrus and pineapple. 
This white rum is clean, smooth and elegant. Every aspect of the process of making this rum takes place on one estate. The volcanic soil in this area is rich with minerals and the groundwater is pristine – this has an important role in the overall taste of the rum.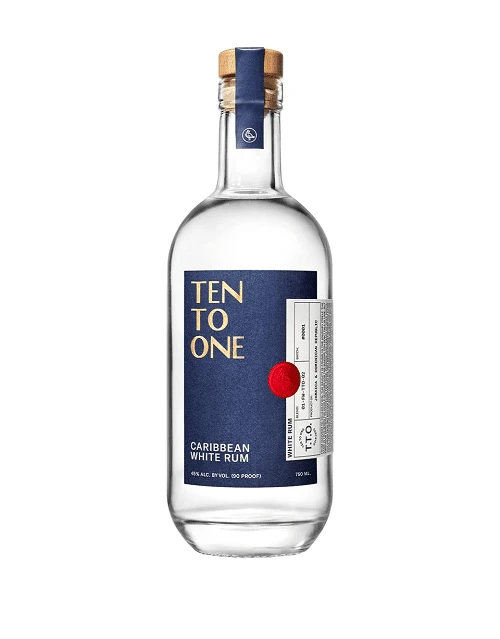 This white rum is a skillful blend of two different types of rum – one from Jamaica and one from the Dominican Republic. The inspiration behind this rum was to tell a story that was reflective of different Caribbean cultures coming together despite having different perspectives.
It has 45 percent alcohol content and an extra-proof expression with no artificial colors or flavorings. This premium rum is a fantastic choice for using cocktails.   
This crystal clear rum has a powerful yet clean aroma with notes of salt, grass, white pepper, zesty ripe citrus fruits and white flowers like jasmine and yellow flowers like honeysuckle.
You may also pick on the smell of coriander and lemongrass. When it comes to the flavor, you should be able to taste the zesty citrus, the floral notes, and grassy herbaceous flavors. 
Denizen aged white rum is blended by E & A Scheer- an establishment that has been handcrafting small batch Caribbean rums since The early 1700s. This particular rum is an expert blend of three different rums from Trinidad and Jamaica.
The result is a deep and complex flavor which is unusual for a white rum – bold yet smooth with many layers. 
When you sniff the rum you will notice an aroma of toasted coconut, mango, and pineapple with floral notes. This is contrasted with the smell of green sugar cane.
The rum has a medium body and a clean taste of pineapple, bananas and fresh sugar cane. It has a long finish with additional notes of vanilla, tropical passionfruit and some subtle woody flavors.
To really get the most out of the flavors, serve this rum with lemonade and a sprig of fresh mint. 
This authentic Caribbean rum is made with all natural ingredients and is aged less than 100 feet from the water line.
The company is owned by Kenny Chesney and worked with world class blenders to create this rum which has won multiple awards. It is inspired by his island lifestyle and is infused with his heart and soul. 
You will instantly notice the crystal clear clarity of this rum, and it's fresh, smooth body. It has a light aroma of golden sugar and tropical fruits, subtle spices, oak and vanilla.
It feels clean in the mouth, with flavor notes of tropical dried fruits, golden sugar, vanilla, spices and bread pudding. The finish is reminiscent of graham crackers. 
This white rum is incredibly smooth and is lovely served over ice and sipped slowly. The molasses used in this rum comes from Floridian sugar cane and the final product has an alcohol content of 40 percent.
It is designed to have no burn when you drink it, so is ideal for rum beginners or seasoned rum drinkers. You will notice the flavors of freshly cut apple, fig and guava, as well as lemongrass and jasmine. The overall finish is clean, silky and exotic. 
The unique distillation process of Don Q rum results in a cleaner, more refined flavor which is more delicate than some other white rums.
This, along with the aging process in white oak barrels, makes it smooth enough to sip neat, or to use as a replacement for vodka. It gets rave reviews from both casual rum drinkers and connoisseurs alike, and is perfect for making a classic mojito. 
This 80 proof rum has an alcohol content of 40 percent. You will notice a clean, floral aroma with a hint of cinnamon, cracked black pepper and old leather. You should be able to pick up on flavors of toffee, molasses or burnt sugar, cinnamon, and basalwood. The long aftertaste is on the dry side, with a spicy black pepper finish. 
This white rum has an alcohol content of 41.2 percent and is naturally gluten free. It is a tribute to Carribean rums, blending three rums from Barbados, Jamaica and Trinidad.
The Barbados rum is unaged and rich, the Trinidad rum is aged for three to five years for a touch of elegance and finesse, and the Jamaican rum is aged for 10 years to add real depth and structure.
The result is a light-bodied rum with an incredibly well balanced, grassy, herbaceous flavor. 
You should pick up an aroma of brown sugar, honey and coffee beans, along with baked vanilla and cloves. The first flavor note is of bittersweet biscuit, which develops into dark chocolate, root beer and egg cream. The refined finish is fast rather than long, unlike most other white rums. 
Whilst this rum would make an excellent choice for any cocktail, it is particularly good in daiquiris.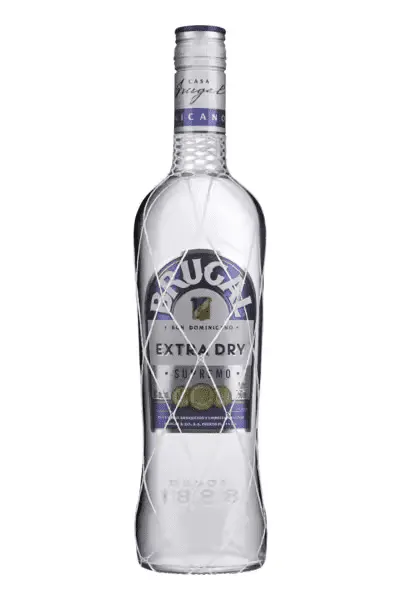 This rum is considered to be a perfect option for vodka drinkers who fancy something different. It is light, crisp and clean. The main flavor notes are toasted marshmallow, vanilla, dark chocolate and cream.
The flavors are subtle rather than bold, and well balanced with a dry, peppery finish. 
This rum is a blend of two aged rums which were chosen for their light and easy-drinking characteristics. The blend of the two rums is then run through a carbon filtration system three times.
This is to remove the color and create the clean, dry finish. This rum has a 40 percent alcohol content. 
Brugal have been making top quality rums since 1888 and is still a family run business, now on the fourth and fifth generation.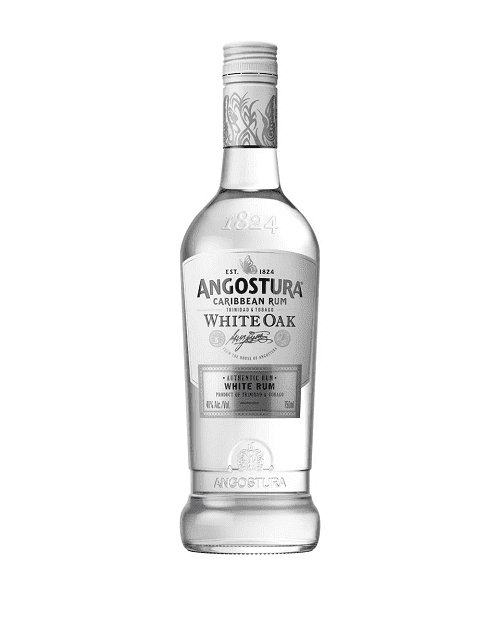 This classic crystal clear rum is a blend of rums which have been aged for a minimum of three years and filtered twice through charcoal for a pure finish. It has an aroma of tropical fruit, in particular burnt bananas.
It is medium bodied and on the dry side, with flavor notes of coconut, molasses, and plantain. You may also pick the taste of burnt sugar and apple. It finishes on a spicy pepper and cinnamon. 
This rum is made in the only rum distillery in Trinidad, and is made with 100% Trinidadian ingredients – high quality molasses and proprietary yeast cultures. The rum is then aged in charred oak barrels for a smooth and complex flavor.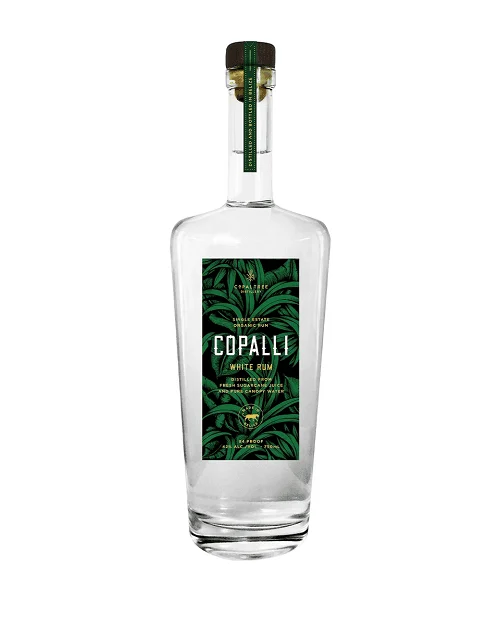 This award winning rum is double distilled and made using all natural ingredients. The sugarcane juice is freshly harvested, the yeast is premium, and the water comes from the rainforest canopy of the Belizean forest where the rum is distilled.
This clean rum is versatile as it is ideal for cocktails and can be enjoyed neat.  It is transparent and clear with a balanced palate. You should pick up flavor notes of tropical fruits, citrus, and grass. 
The eco-friendly facility where this rum is made was founded in 2017, with the aim to make a great product that honors the land and the local people.
The company reinvests a portion of their profits into preserving the local land, supporting the local community and preserving marine life. If you want to make an ethical purchase, then this rum would be the perfect product for you. 
No products found.
This spirit offers something a little different for those people who don't drink alcohol.
Whether you are avoiding alcohol for health reasons, personal reasons, or any other reason, you can still enjoy your favorite rum based cocktails with this award winning rum style drink. It has flavor notes of citrus, lime and sugar cane and tastes amazing in a 'mocktail' mojito.  
Buyer's Guide
Now that you have read our product reviews, you should have a better understanding of the best white rums available to buy online. As you can see, we have included a range of different styles with various flavor notes to suit different palates.
If you still don't know which product to choose, then we have put together some advice which should help you make your choice. 
The first thing you need to decide is how much money you want to spend. You can spend a lot of money on rum, but it is not always worth it. Some of the more affordable options are just as enjoyable as the expensive ones.
All of the rums we have included on this list are low to medium priced so they are all budget friendly. 
The next thing you should consider is what you are going to use the rum for. Some white rums are blended to be perfect for cocktails, but aren't suited to being drunk neat.
Others are great for drinking neat but are too overpowering to be used in a cocktail. If you think you are likely to use the rum for several different things, it is best to try and pick something that is versatile. 
Another thing you should consider is what flavor notes you want to experience. Some white rums are clean, herbaceous and grassy. Others are sweeter and a little spicy. Each rum has its own unique flavor with different layers. 
If you are still struggling to decide on a white rum, then think about whether it matters to you where it is made. Some excellent rums are made in the USA, but other rums are authentic Caribbean and have a very rich history. 
Whichever rum you choose, we are confident that you will enjoy it. All of the rums on this list are of top quality and have had very good feedback from customers, so you are sure to enjoy them. 
Frequently Asked Questions
How Is Rum Made?
Only three ingredients are needed to make rum  – molasses from sugarcane, yeast and water. These three ingredients are fermented and then distilled. The liquid is then aged, and once it has finished the aging process it is filtered and blended. 
How Is White Rum Different From Other Rums?
There are different kinds of rum such as dark rum, gold rum, spiced rum, and white rum. The color of the rum changes depending on how long it has been aged. The aging process also impacts the flavor of the rum.
White rum is not aged for as long which means it is lighter in color, lighter in body, with a softer taste.
What Can You Mix Rum With?
The beauty of rum is that it is a versatile drink- you can mix it with so many different things to create delicious drinks. White rum in particular is best for cocktails like mojitos.
Another classic combination is rum and coke, but you can also mix rum with different types of pop and soda such as Dr Pepper, ginger beer, or lemonade.
You can also mix rum with fruit juice, and it goes especially well with orange or pineapple juice. Rum is also an excellent ingredient to include in cocktails. The possibilities are endless, so get experimental and have some fun.