The Pickleback shot became an instant classic when it debuted in Brooklyn, turning a traditional hangover cure into a popular whisky cocktail. This shot is easy to make with only two simple ingredients and delivers a flavorful punch that you can only get with pickle juice. Here's everything you need to know about the Pickleback.
What Is a Pickleback Shot?
A Pickleback shot is a shot of Irish whiskey followed by a pickle juice chaser(see also: Best Chasers For Whiskey [22 Ideas]). As odd as it sounds, people have been combining brine and booze for centuries. Vodka and brine is a popular cocktail in Russia and other Nordic countries, and olive brine is a common ingredient in a dirty martini.
Before the Pickleback became a shot, pickle juice was a common hangover remedy. People would take a shot of bourbon followed by a shot of pickle juice as a quick cure for a wild night before. But in 2006, bartender Reggie Cunningham began serving this "hair of the dog" remedy at the Bushwick Country Club in Brooklyn, New York. He combined Old Crow Bourbon with McClure's pickle juice and called it a Pickleback.
A local whisky bar picked up the Pickleback, swapping the bourbon for Irish whiskey, and it became an instant sensation. The Irish whiskey Pickleback spread like wildfire, and within just a few years, you could order a Pickleback shot in just about any bar in the country.
How to Make a Pickleback Shot
A Pickleback shot is just a straight shot of Irish whiskey paired with a pickle juice chaser, so it's super easy to make. You'll need two shot glasses and a pickle slice or spear for garnish if you're feeling fancy.
Fill a 1½-oz shot glass with Jameson Irish whiskey, then fill the second with pickle juice. Garnish with a skewered pickle, or just balance it on the edge of the pickle juice shot. To drink it, swallow the whisky shot in one gulp, followed by the pickle juice in another. Finish by eating the pickle garnish, if desired.
Jameson Irish whiskey is the go-to liquor for a Pickleback shot, but feel free to switch it up if you have another favorite. You could even try the original Old Crow Bourbon and taste the Pickleback the way Reggie Cunningham intended.
As for the pickle juice, you can use the brine from the grocery store pickles you have in the fridge. The original Pickleback was made with McClure's spicy pickle brine, and some purists still say that a true Pickleback demands McClure's brine. But most bartenders will tell you that switching up the brine is the best way to put a new spin on this classic shot.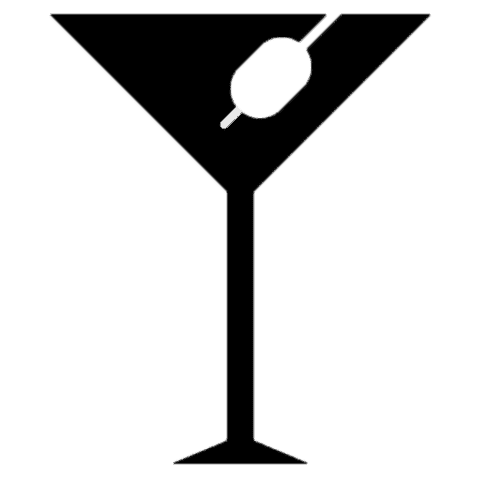 Pickleback Shot
The Pickleback shot combines Irish whiskey with salty pickle brine to create a one-of-a-kind cocktail with a rich umami flavor. The juice from the jar of pickles in your fridge is fine, but if you want to make a splash with this shot, get some spicy artisan pickles and use their brine.
Ingredients
1½ oz Jameson Irish whiskey
1½ oz pickle juice
Pickle spear or slice for garnish (optional)
Instructions
Pour whisky into the first shot glass.

Pour pickle juice into the second shot glass.

Skewer a pickle spear or slice and balance it on the glass of pickle juice.

To drink, shoot the entire contents of the whisky glass, followed by the contents of the pickle juice glass. Eat the pickle garnish last.
Notes
Equipment
Two tall shot glasses

Cocktail pick (optional)
Nutrition Information:
Yield:

1
Serving Size:

1
Amount Per Serving:
Calories:

138
Total Fat:

0g
Saturated Fat:

0g
Trans Fat:

0g
Unsaturated Fat:

0g
Cholesterol:

0mg
Sodium:

1599mg
Carbohydrates:

10g
Fiber:

0g
Sugar:

9g
Protein:

0g
The nutrition data provided is only an estimate.
Pickleback Shot Variations
The Pickleback shot leaves plenty of room for experimentation for a drink with only two ingredients. While a true Pickleback must contain whiskey and pickle juice, you can unlock a whole new world of flavor by swapping out one element, the other, or both. Here are three popular variations of the classic Pickleback.
Tijuana Hooker
If you're curious about the Pickleback shot but don't enjoy the taste of whisky, you may want to try the Tijuana Hooker. This variation on the Pickleback shot swaps the Irish whiskey for tequila. You still get the great umami taste from the pickle juice, with the spicy blue agave flavor of the tequila.
Fireball Pickleback Shot
Candied Red Hot cinnamon pickles are a surprisingly popular treat, and this variation on the Pickleback shot tries to replicate that one-of-a-kind flavor. Swap the Irish whiskey in the original Pickleback recipe for Fireball whisky to make it. Serve and drink as usual. The Fireball Pickleback is revolting to some and delicious to others. The only way to know which camp you're in is to try it.
Melonback
This variation on the Pickleback shot was born in New York City at the Starlight restaurant. Chef Sasha Pogrebinsky made the first Melonback when the kitchen ran out of pickle juice. She combined tequila with the juice from a jar of pickled watermelon rinds to create a mildly fruity twist on the original Pickleback shot. You'll have to pickle your own watermelon rinds to make it home, but if you're relatively handy in the kitchen, it's worth the effort.
Pickleback Shot With a Snit
If one chaser just isn't enough, you can try this Minnesota variation on the Pickleback shot, which follows the whisky and brine with a beer(see also: The Best Beer Blogs You Should Follow) chaser, called a Snit. The pickle juice adds a new layer of flavor to whichever beer you choose to chase it with.