There are a lot of drinks out there that go by the name of "Hot Shot," but the original is truly one of a kind. The Galliano Hot Shot recipe is a tasty coffee cocktail that's small enough to swallow in one gulp. Make it with Galliano L'Autentico liqueur and fresh, hot coffee next time you're looking for a dessert-friendly shot in the afternoon or after a long day.
What Is a Hot Shot?
The Galliano Hot Shot recipe is a sweet, shootable layered cocktail. It debuted at a coffee cocktail contest in Stockholm, Sweden, in the 1980s. It's based on Galliano L'Autentico liqueur, an Italian herbal liqueur with hints of peppermint, anise, juniper, and vanilla. This golden spirit has a sweet and slightly minty flavor and earthy botanical undertones that you have to taste to believe.
Bartender Bosse Bergstrom combined Galliano with hot coffee and cream to create a rich, Italian coffee dessert, and it grew in popularity throughout the 90s. In fact, it became so well-loved in Sweden that it has its own national holiday! You can serve it as a dessert beverage after a dinner party, or any time you're looking for a sweet treat. Here's everything you need to know to make it.
How to Make a Hot Shot
To make the Galliano Hot Shot recipe, you'll need a Galliano L'Autentico liqueur, hot coffee, and a little heavy cream. To start, add ½ oz of cream to a small bowl and whip with a small whisk until slightly thickened. Set this aside while you assemble the rest of the shot.
Next, pour ½ oz of Galliano L'Autentico into a tall shot glass. Then, pour ½ oz of hot coffee on top of the liqueur, using the back of a bar spoon to float the coffee on top and avoid mixing the layers. Finally, top the shot with your freshly whipped cream.
If you're in a hurry, you can skip the whipping process, but your shot will have a heavier texture. You can also use premade whipped cream if you'd like a bit of added sweetness with a little less effort.
Hot Shot Variations
The Galliano Hot Shot gets its unique herbal flavor from a one-of-a-kind Italian liqueur. While this particular shot doesn't have a lot of room for variation, there are several other ways to enjoy Galliano liqueur in a decadent mixed drink. Whether you like your coffee hot, cold, sweet, shaken, or stirred, one of these Hot Shot variations is sure to please.
Galliano Hot Shot Semla
This is a slight modification to the original Galliano Hot Shot recipe that's based on a Scandinavian sweet roll called a Semla, which you can serve with it for an extra special treat. To make it, simply replace the Galliano L'Autentico in the original Hot Shot recipe (see also: Zombie Brain Shot Recipe)with Galliano Amaretto and serve as usual.
Golden Cadillac
This cocktail is a sweet, dessert-friendly twist on the classic Hot Shot recipe. To make a Golden Cadillac, combine equal parts of Galliano L'Autentico, white Creme de Cacao liqueur, and cream in a cocktail shaker with ice. Next, strain and pour into a chilled cocktail glass, and finally, if you feel fancy, garnish with shaved dark chocolate. The result is a rich, creamy mixed drink that sips like a sweet, spiked milkshake.
Italian Coffee
This mixed drink is an Italian take on the iconic Irish coffee. To make it, start with one ounce of Galliano in an Irish coffee glass, then add a half cup of freshly brewed coffee. Top it with fresh or canned whipped cream, and you've got the Italian Coffee, an oversized version of the original Galliano Hot Shot that's perfect for sipping after lunch or at the end of a long workday.
PRO TIP: Pour hot water into the empty coffee glass to warm it, then dump it out before assembling this drink. Your cup will stay hotter for longer, and you'll get more enjoyment out of your coffee cocktail.
Vanilla Iced Coffee
A sweet iced coffee on a hot summer day is the perfect pick-me-up, and this spiked upgrade is a great way to add a little more pizazz to your afternoon. To make it, fill a glass with ice and add one ounce of Galliano, two shots of chilled espresso, and top it off with a splash of cream. Feel free to add your favorite flavored syrups to the hot espresso if you want a little more sweetness.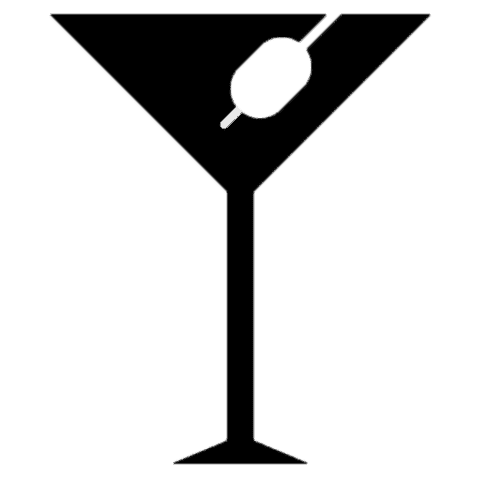 Hot Shot Recipe
The Galliano Hot Shot combines freshly brewed coffee with the unique flavors of Galliano L'Autentico liqueur. This herbal spiced spirit adds hints of juniper, anise, peppermint, and vanilla to a creamy cocktail shooter that you're sure to love. It's also easy to upsize into a daytime-friendly spiked coffee drink.
Ingredients
½ oz Galliano L'Autentico
½ oz hot, freshly brewed coffee
½ oz heavy cream
Instructions
Before preparing, lightly whisk the cream in a small bowl to aerate and thicken it slightly.

Pour ½ oz Galliano L'Autentico into the bottom of a tall shot glass.

Using the back of a bar spoon, carefully float ½ oz of prepared coffee on top of the liqueur in the shot glass.

Repeat step 3 to layer the lightly whipped cream on top of the hot coffee.

Serve immediately.
Notes


Equipment
Whisk
Tall shot glass
Bar spoon
Nutrition Information:
Yield:

1
Serving Size:

1
Amount Per Serving:
Calories:

51
Total Fat:

5g
Saturated Fat:

3g
Trans Fat:

0g
Unsaturated Fat:

2g
Cholesterol:

17mg
Sodium:

4mg
Carbohydrates:

0g
Fiber:

0g
Sugar:

0g
Protein:

0g
The nutrition data provided is only an estimate.