You've probably heard of (and slurped) jello shots, but have you ever had a Pudding Shot? That's right; you can make sweet, creamy pudding into a boozy party treat. They're super quick to make, and you can store them in the fridge or freezer until you're ready to serve them. Here's everything you need to make Pudding Shots at home for your next party.
What Is a Pudding Shot?
A Pudding Shot is a delicious dessert shot that combines instant pudding and the liquor of your choice to make a tasty party slammer. This sweet treat is great for birthday parties, backyard barbecues, or whenever you need something to bring to a potluck. Just be sure to keep these out of reach of children!
How to Make a Pudding Shot
These boozy Pudding Shots are so simple to make, the recipe's right on the back of the pudding box! Okay, you're going to have to make some slight modifications, but the basic framework is all there. Replace half the milk with liquor and liqueur, add some Cool Whip while it sets, and voila! You have a tray of spiked Pudding Shots ready to serve whenever you want.
Get Set
Start by gathering all your ingredients and materials, so you have everything close at hand. There are several steps to this process, and it goes much faster if you have all your tools in place. For your equipment, you'll need a mixing bowl, spatula, measuring cups, disposable plastic condiment cups, and a rimmed baking sheet to keep your Pudding Shots organized. You'll also need a whisk, hand mixer, or stand mixer.
As for your ingredients, you'll need a small box of vanilla pudding mix, vodka, Irish cream, and a tub of frozen whipped topping. Remember to move the topping from the freezer to the fridge the night before you plan to make your Pudding Shots. Cool Whip takes all night to thaw, and if you try to rush it the day of, you'll end up with a runny, gooey mess instead of a light, fluffy dessert.
Mix
When you're ready, empty the package of pudding mix into a bowl. Add 1 cup of milk, ½ cup of vodka, and ½ cup of Irish cream. Use a whisk or mixer to mix for two minutes, until the pudding mixture thickens. It will be slightly runnier than regular instant pudding because the alcohol takes longer to set.
Next, fold in the whipped topping, being careful not to stir too aggressively. Whipped topping is very fragile, and overmixing can cause it to break down with no way of whipping it back up. Use a spatula to sweep around the side of the bowl and fold the pudding into the middle until the mixture looks mostly smooth.
Chill
Pour or spoon the pudding mixture into the condiment cups, leaving a little room at the top for the lid. If you plan on freezing your Pudding Shots, leave extra space because the pudding will expand when it freezes. Transfer the whole tray of Pudding Shots to the fridge and let them chill for at least 30 minutes.
Once set, you can put the lids on the cups and stack them for storage. These Pudding Shots will keep in the fridge for up to a week or in the freezer for up to two months. Let frozen pudding shots thaw overnight in the refrigerator or on the counter for at least an hour before serving.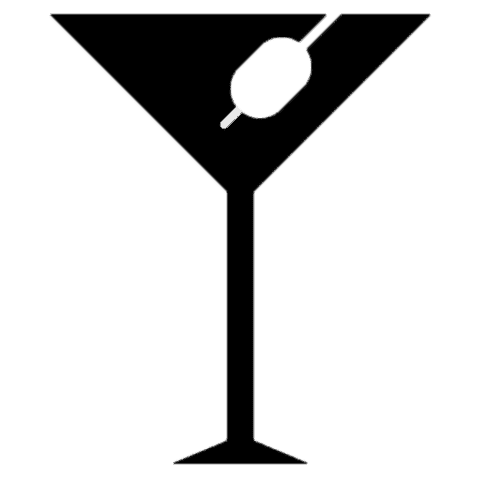 Pudding Shot
Pudding Shots are a boozy mini-dessert that you'll love sharing with friends. This basic Pudding Shot recipe is delicious as-is, but it's also fully customizable! As long as you keep the portions the same, you can swap out liqueurs, pudding flavors, and garnishes to create any custom Pudding Shot you want!
Ingredients
1 3-oz package instant vanilla pudding
1 cup whole milk
½ cup vodka
½ cup Irish cream
4 oz frozen whipped topping, thawed
Instructions
Arrange condiment cups on a rimmed baking sheet and set them aside.

In a mixing bowl, combine instant pudding mix and milk. Whisk or mix with a hand or stand mixer for two minutes until thickened.

Add vodka and Irish cream and stir with a spatula until thickened.

Gently fold in whipped topping until evenly combined.

Pour or spoon the pudding mixture into condiment cups.

Transfer tray of pudding shots to the fridge to chill for a minimum of 30 minutes.

Serve immediately or store until ready to serve. Pudding shots keep in the fridge for up to a week or in the freezer for up to three months.
Notes
Equipment
Measuring cups

Mixing bowl

Whisk, hand mixer, or stand mixer

Spatula

Rimmed baking sheet

Lidded plastic condiment cups
Nutrition Information:
Yield:

25
Serving Size:

1
Amount Per Serving:
Calories:

52
Total Fat:

2g
Saturated Fat:

1g
Trans Fat:

0g
Unsaturated Fat:

0g
Cholesterol:

1mg
Sodium:

11mg
Carbohydrates:

4g
Fiber:

0g
Sugar:

4g
Protein:

0g
The nutrition data provided is only an estimate.
Pudding Shot Variations
Once you have the basic vanilla Pudding Shot recipe down, you can customize your Pudding Shots to your liking. Swap the vanilla instant pudding with any flavor you like, and include any of your favorite liqueurs. Of course, you can use instant chocolate pudding to make chocolate Pudding Shots, but the sky is the limit when it comes to flavor options. Here are a few exciting Pudding Shot recipes you can try.
Birthday Cake Pudding Shot. Use cake-flavored vodka, vanilla pudding mix, and Irish cream. Garnish with whipped cream and rainbow sprinkles.
Orange Creamsicle Pudding Shot. Use orange cream vodka, vanilla pudding mix, and triple sec.
Pina Colada Pudding Shot. Use pineapple rum, vodka, and coconut cream pie pudding mix.
Banana Split Pudding Shot. Use banana pudding and whipped cream vodka. Garnish with whipped cream, rainbow sprinkles, and a cherry.
Strawberry Cheesecake Pudding Shot. Use cheesecake pudding mix, strawberry vodka, and Irish cream.