Bar and Drink is reader supported. If you click a link on this page, then go on to make a purchase, we might receive a commission at no cost to you.
I've always been a big fan of finding fresh and exciting ways to incorporate tequila into my regular cocktail rotation.
So when I heard about the iced teaquila cocktail, I was anxious to give it a try.  As the (somewhat cheesy) name suggests, it's a drink that combines tea and tequila to create a cool and crisp porch sipper.
How to Make an Iced Teaquila
There are really two ways you can go about making a Mexican iced tea that qualifies as a teaquila.  It really boils down to how many drinks you're wanting to prepare.
If you're only after a serving or two, you can make this drink cocktail style and combine ingredients into a shaker, then strain into a tall chilled glass that's filled with ice. Skip to the bottom for the cocktail style recipe!
On the other hand, you can also make a bigger portion to be chilled and served in a pitcher if you're wanting to brew this one up for a summer get together.
Now, if you're wanting to make a larger batch to chill and serve out of a pitcher, there are a couple of modifications I like to make to the recipe.
What Goes Into a Teaquila?
Here's what you'll need to make the iced teaquila if you want to make a big batch (6 drinks) over the stove:
1/2 cup sugar
1/4 cup water
3 tbsp fresh squeezed lemon juice
1 1/2 cup agave nectar
1 cup black tea, brewed
12 oz tequila (we use Patrón Silver for this recipe)
Lemon twists or slices to garnish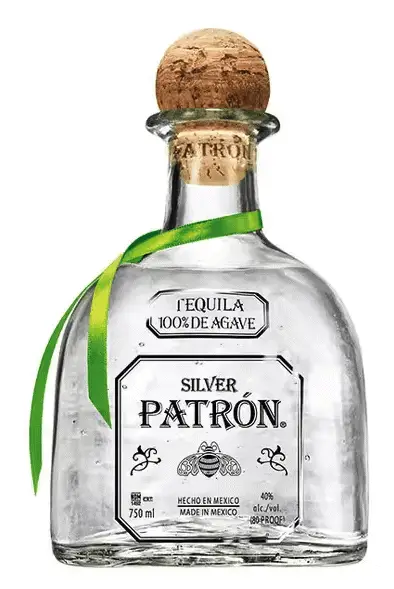 Put sugar and water together in a small saucepan over medium heat.  Stir until sugar is dissolved and bring mixture to a light boil, then remove from heat and let it cool to room temperature.
Then add the lemon juice and stir.
From there, combine the sugar/water/lemon syrup with the agave nectar, black tea, and tequila in a large pitcher.  Prepare 6 tall glasses and fill with ice.  Pour the teaquila into each glass and garnish with lemon.  Serve and enjoy!
Iced Teaquila Cocktail Recipe
A cool, crisp Mexican iced tea that makes a perfect porch sipper
Instructions 
Combine all ingredients in a cocktail shaker

Add a few cubes of ice and shake for about 10 to 12 seconds

Add ice to a highball glass or similar tall glass and strain cocktail over ice
Nutrition
Final Thoughts
I hope you enjoy this iced teaquila recipe!  This Mexican iced tea is a little bit off of the beaten path, but it's an incredibly tasty drink to try out.  Let us know what you think!