Are you looking for a fun new drink to enjoy at a party? Maybe you want to liven up your pre-drinks before a night out? Or even just have a nice drink at the end of a long week.
No matter what the occasion, a Cactus Cooler bomb is a tasty and easy-to-make drink that is sure to make a splash.
But first of all, what is a Cactus Cooler shot? Well, it's a shot that's dropped into a larger glass of energy drink, which is then drunk all at once. Similar to a Jägerbomb, but without the harsh taste, a Cactus Cooler is a sweet and refreshing drink that won't only get a "Wow!", but also plenty of requests for "just one more?"
So let's get into the recipe, and you'll be able to make Cactus Coolers in no time!
Cactus Cooler Shot Variations
Like most drinks, there are plenty of ways to change it up to your liking. If you aren't the biggest fan of an ingredient, or if you want to give it your own twist, feel free to play around with the recipe a bit.
For example, if you want an alcohol-free version for yourself or your kids, you can replace the mandarin vodka with more orange juice, and the peach schnapps with some pineapple juice. This keeps the refreshing fruity flavor while keeping your drink alcohol-free.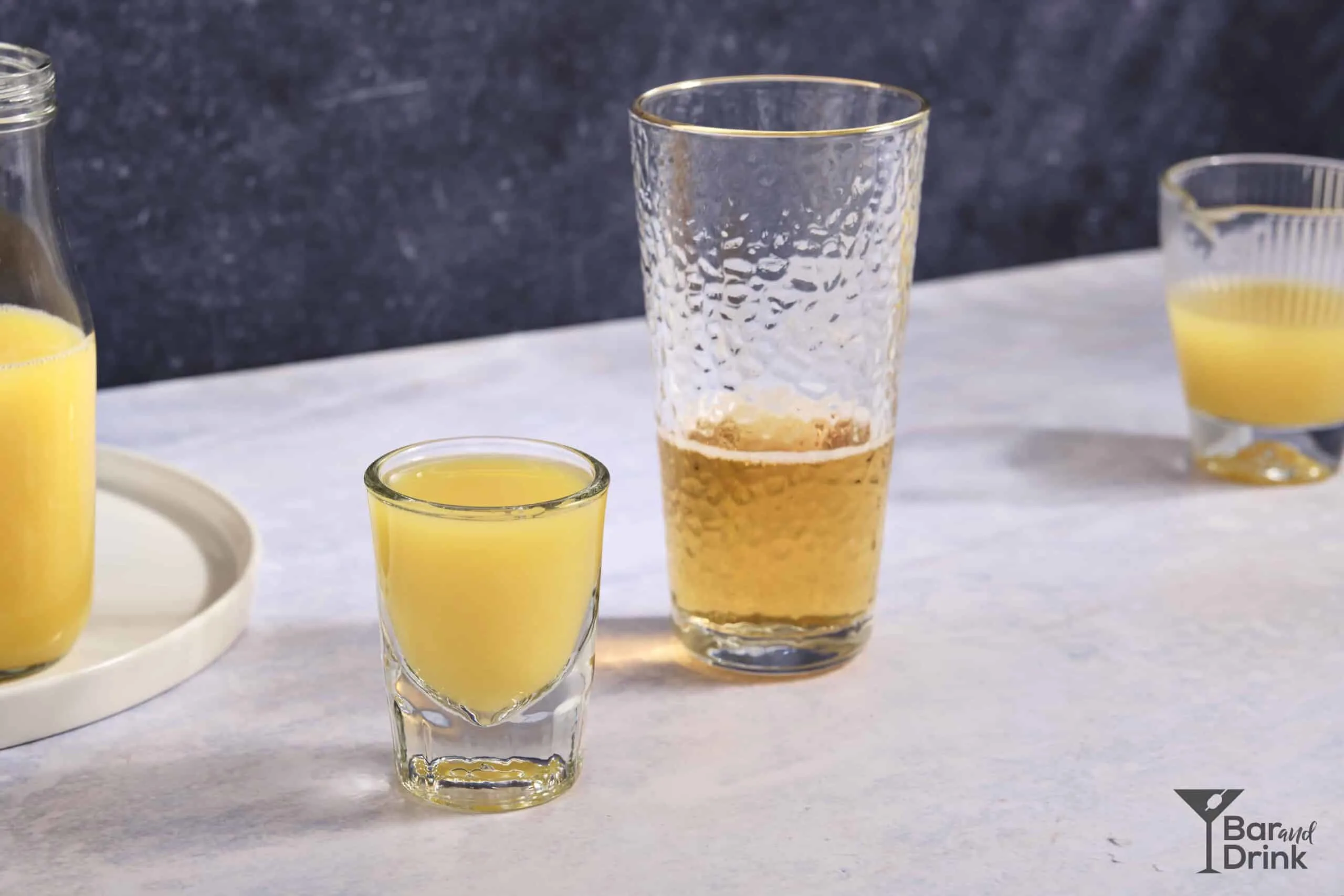 Or, as previously mentioned, you can top up the rest of your glass with lemonade. This means you don't have to take it as a shot and can savor it at your leisure.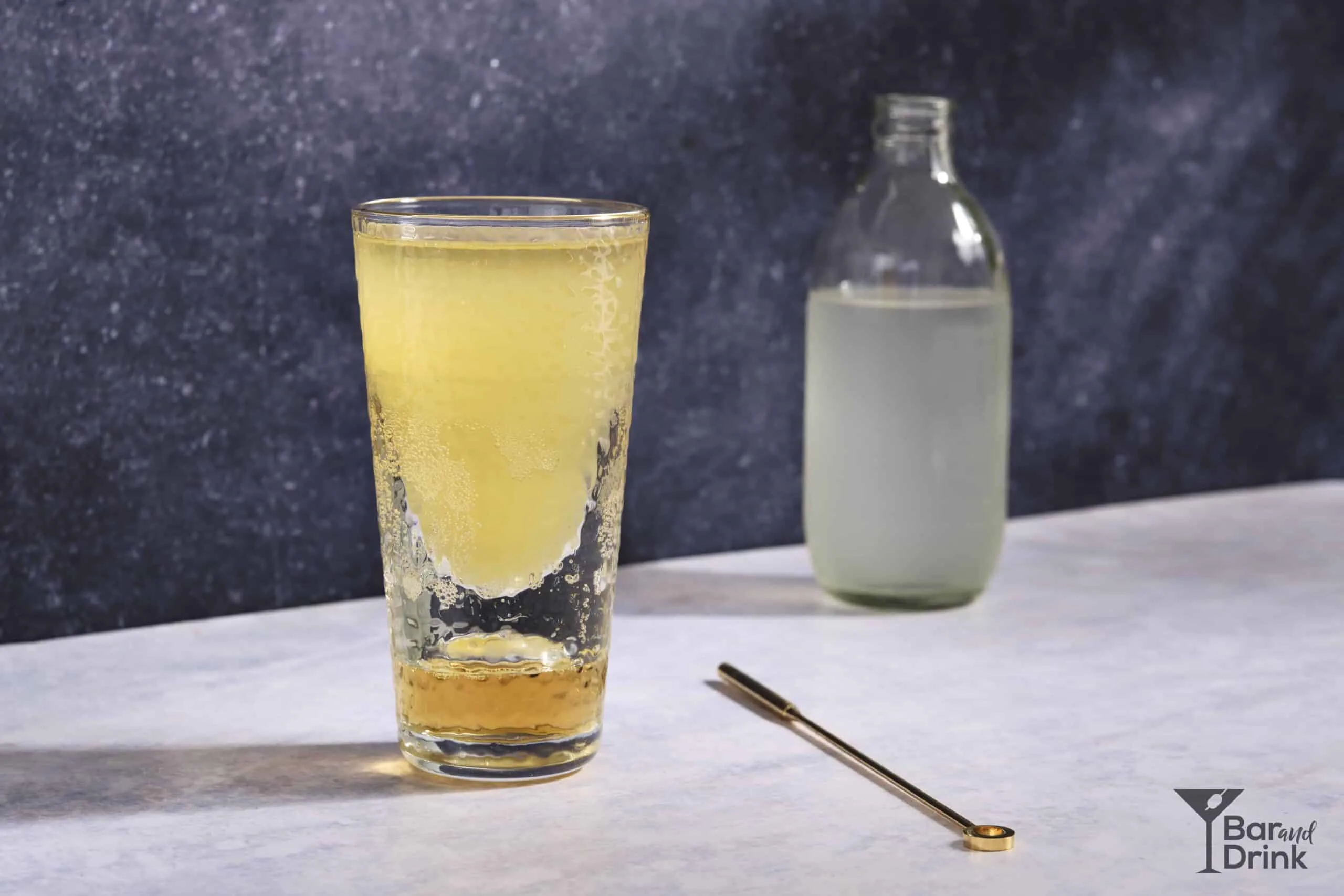 In fact, the lemonade doesn't need to be an extra – you can skip the bomb aspect of this shot and enjoy it as a delicious cocktail. Just mix the ingredients together in the glass or cocktail shaker. Just make sure to stir instead of shake – with the carbonated drinks involved you could end up making a mess that really isn't easy to clean up.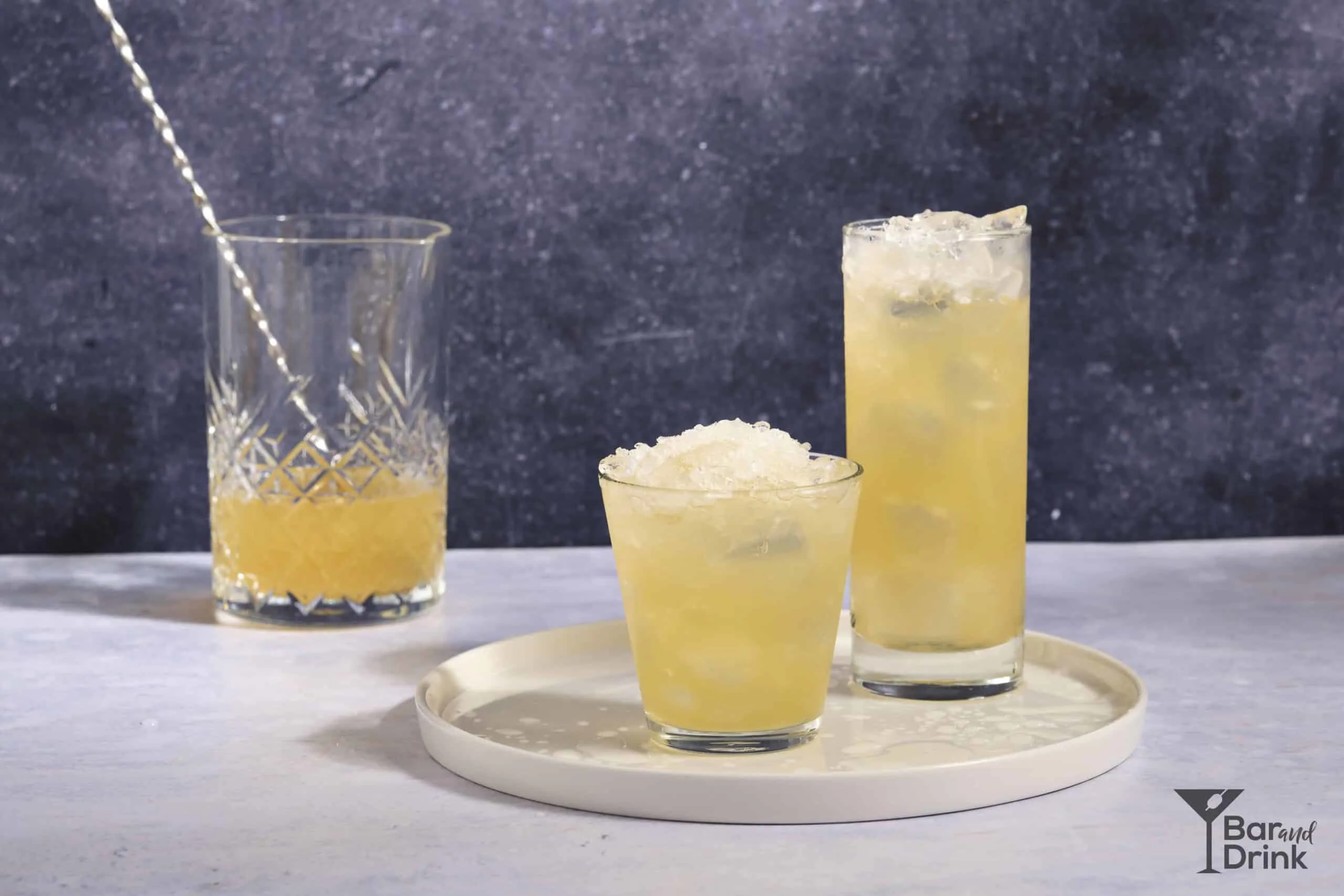 You can also change the energy drink, either using a flavored one or skipping it entirely. If you don't like the flavor of regular energy drinks, a fruity flavor like mango, tropical. or even just orange will make a great substitution without creating any clashing flavors. 
Final Thoughts
With all the versatility of this shot, you can switch it up to your heart's content while still maintaining the core taste and enjoyment of the original Cactus Cooler. And of course, the original recipe is still delicious, easy, and a great addition to any drink selection.
The choice is yours! All you have to do is enjoy.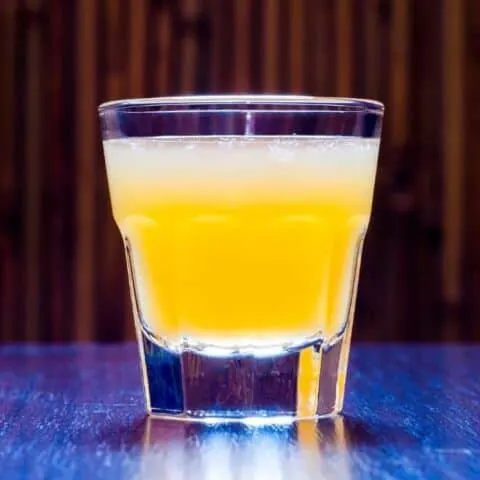 Cactus Cooler Shot
If you're looking for a unique and refreshing way to enjoy your alcohol, look no further than the Cactus Cooler Shot. This fun and flavorful shot is perfect for any party or gathering, and is sure to be a hit with everyone.
The Cactus Cooler Shot is made with Mandarin Vodka, Peach Schnapps, Orange Juice, and an Energy Drink like Red Bull. This delicious shot is sure to leave you wanting more.
So, if you're looking for a new and exciting way to enjoy your alcohol, be sure to try the Cactus Cooler Shot. You won't be disappointed.
Ingredients
Cactus Coolers are very simple and easy to make, only requiring a few ingredients.
1 oz Mandarin Vodka
1/2 oz Peach Schnapps
1 oz Orange Juice
Energy Drink, we like Red Bull
Instructions
Once you've got everything ready to go, here's what you need to do.
First of all, fill the larger glass to between one-third of the way to halfway with your energy drink.
Then, fill the shot glass with a mix of peach schnapps and mandarin vodka. Don't be too fussy about the proportions, this is entirely up to your preference.
Next, simply drop the shot glass into the larger glass. Make sure you don't drop it from too high up because the shot glass can crack or even completely break the larger glass.
Now add a splash of orange juice for some extra color and flavor.
Throw back and enjoy!
Notes
And there you go! Making a Cactus Cooler is as easy as that.
As a tip, if you're worried about breaking the larger glass you can add more energy drink to create a bigger buffer.
Also, it can be hard to get everything sorted quickly if you're making a larger batch for a party.
To save time, ready-make a mix of peach schnapps and mandarin vodka. Just put the two ingredients in a large bottle, give it a quick shake, and you're ready to pour out one after the other. This saves a ton of time and effort, and also keeps a consistent proportion of the two alcohols.
Nutrition Information:
Yield:

1
Serving Size:

1 grams
Amount Per Serving:
Calories:

299
Total Fat:

0g
Saturated Fat:

0g
Trans Fat:

0g
Unsaturated Fat:

0g
Cholesterol:

0mg
Sodium:

117mg
Carbohydrates:

46g
Fiber:

1g
Sugar:

42g
Protein:

1g
The nutrition data provided is only an estimate.